Activities, Lesson Plans, and More
Age Range Key
Y—Young (PreK-3rd)
M—Middle (4th-6th)
O—Older (7th-12th)
T—Teacher Resources
Memorial Day Encyclopedic Information  (M, O)
The InfoPlease Memorial Day page hosts a large collection of resources for learning about the holiday, including overviews and timelines of most major American wars, casualty statistics, and articles on specific military topics.
National WWII Museum: Worldwide Casualties  (M, O, T)
The National WWII Museum of New Orleans offers a wealth of information for learning about World War II. In addition to the casualty statistics listed on this page, you can find articles profiling veterans and service members, lessons and educator resources, and resources for additional research.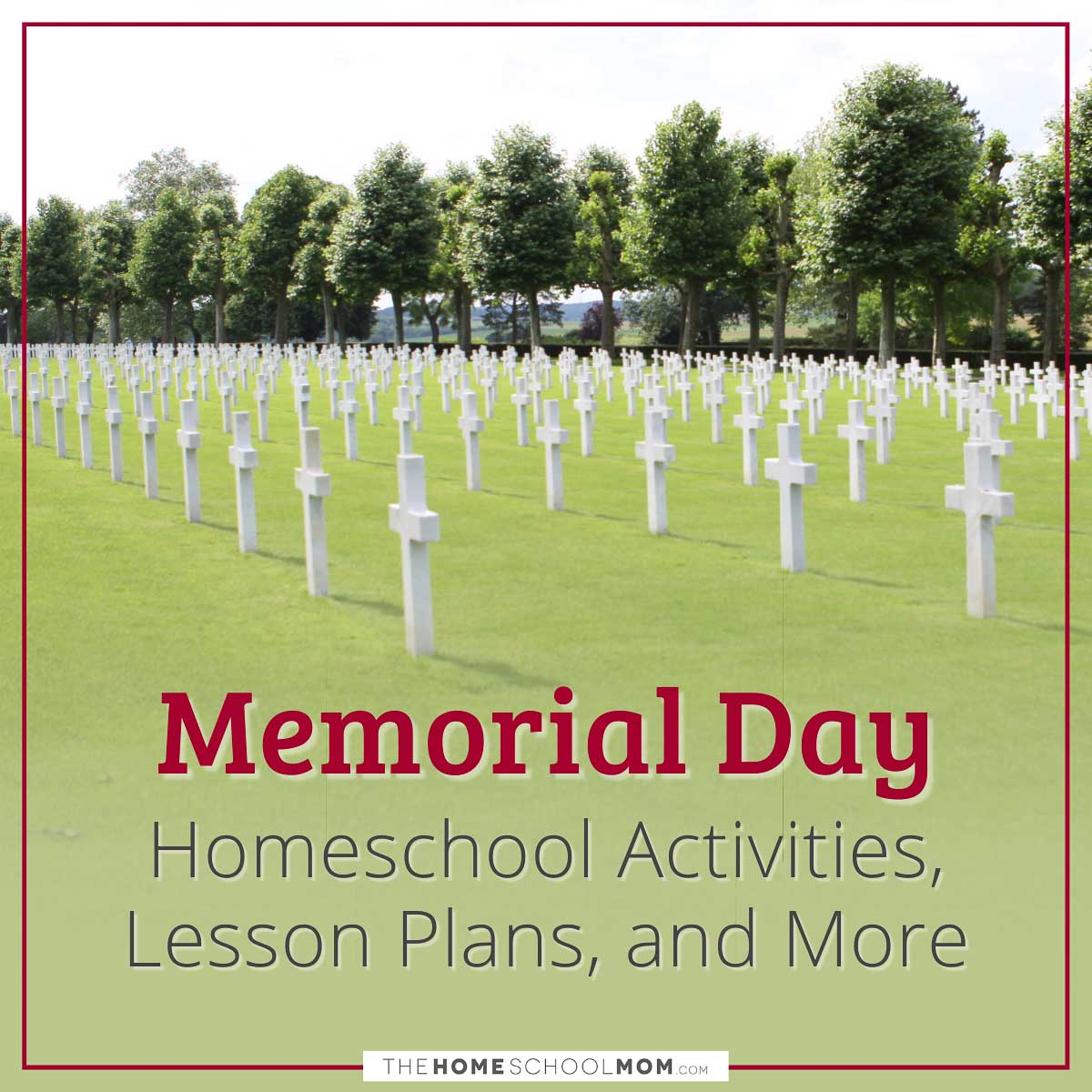 Vietnam Veterans Memorial Fund  (M, O)
The Vietnam Veterans Memorial Fund is the official website of the Vietnam Veterans Memorial in Washington D.C. The site hosts virtual tours of the wall, offers name rubbings, and provides personal biographies of some of the service members lost in the war.
The Origins of Memorial Day  (M, O)
Before it was a recognized holiday, Memorial Day first began as Decoration Day - a day of remembrance organized by formerly enslaved people in South Carolina after the Civil War. This article from the Smithsonian explores more of the holiday's history.
StoryCorps: Memorial Day Collection (Audio)  (M, O)
StoryCorps, a nonprofit oral history organization, features a collection of audio-recorded stories, interviews, and conversations with veterans and military service family members.
The Costs of War from Brown University  (O)
The Costs of War is a research project from Brown University that examines and documents the human, economic, and political costs of the post 9/11 wars in Iraq, Afghanistan, and Pakistan. On the project's site, you can find detailed casualty statistics and scholarly articles on more in-depth topics.
Naval History and Heritage Command  (O)
The Naval History and Heritage Command is an association of Naval museums across the United States that collects documents, artifacts, photos, oral histories, and art from the U.S. Navy. In addition to a large online collection of primary sources, the site hosts a vast amount of historical information, where you can research specific topics, statistics, and notable service member biographies from the various U.S. wars and military engagements.
Korean War Veterans National Memorial  (Y,M,O,T)
Southeast of the Lincoln Memorial, 19 sculptures stand under the watchful eye of a sea of faces upon a granite wall. This is a reminder of the human cost of defending freedom.
Memorial Day Activities  (Y,M)
Crossword Puzzles, Logic Puzzles, Online Picture Puzzles, Quizzes, Word Fill-Ins, Word Search Puzzles and Sites listing lesson plans and activities available from the Web.
Memorial Day Activities for Kids  (Y,M)
Memorial Day information, printables, coloring pages, puzzles, and other resources from Apples4theTeacher.com.
USS Arizona Memorial  (Y,M,O,T)
The official website of USS Arizona Memorial memorial from the National Park Service. It is also referred to as the Pearl Harbor National Memorial.
Vietnam Veterans Memorial  (Y,M,O,T)
Official site from the From the National Park Service. Honoring the men and women who served in the controversial Vietnam War, the Vietnam Veterans Memorial chronologically lists the names of more than 58,000 Americans who gave their lives in service to their country. Offers a Junior Ranger program for kids to use onsite at the wall.
Arlington National Cemetery  (Y,M,O,T)
Official website of the cemetery. If you can not visit the cemetery, check out the site map to this website or the historical information tab located on the home page.
National D-Day Memorial  (M,O,T)
Find resources remembering the Normandy Invasion, commonly known as D-Day, by the Allied Forces. From the National D-Day Memorial site in Bedford, Virginia (so located because proportionally Bedford suffered the greatest number of losses from any US community).
Memorial Day Crafts, Projects, and Printables  (Y,T)
Enchanted Learning has a variety of worksheets, quizzles, puzzles, coloring pages, and more activities designed for teaching Memorial Day to preschool to elementary aged children.