Activities, Lesson Plans, and More
Age Range Key
Y—Young (PreK-3rd)
M—Middle (4th-6th)
O—Older (7th-12th)
T—Teacher Resources
May Day History and Origin  (Y,M,O,T)
The origins of May Day date back to before the birth of Christ. Read more about the history of the celebration and its symbols on The Holiday Spot.
History of May Day (M,O)
May Day traditions have changed over the hundreds of years the holiday has been celebrated. Learn about how May Day has transformed from a seasonal celebration to International Workers' Day in this overview from History.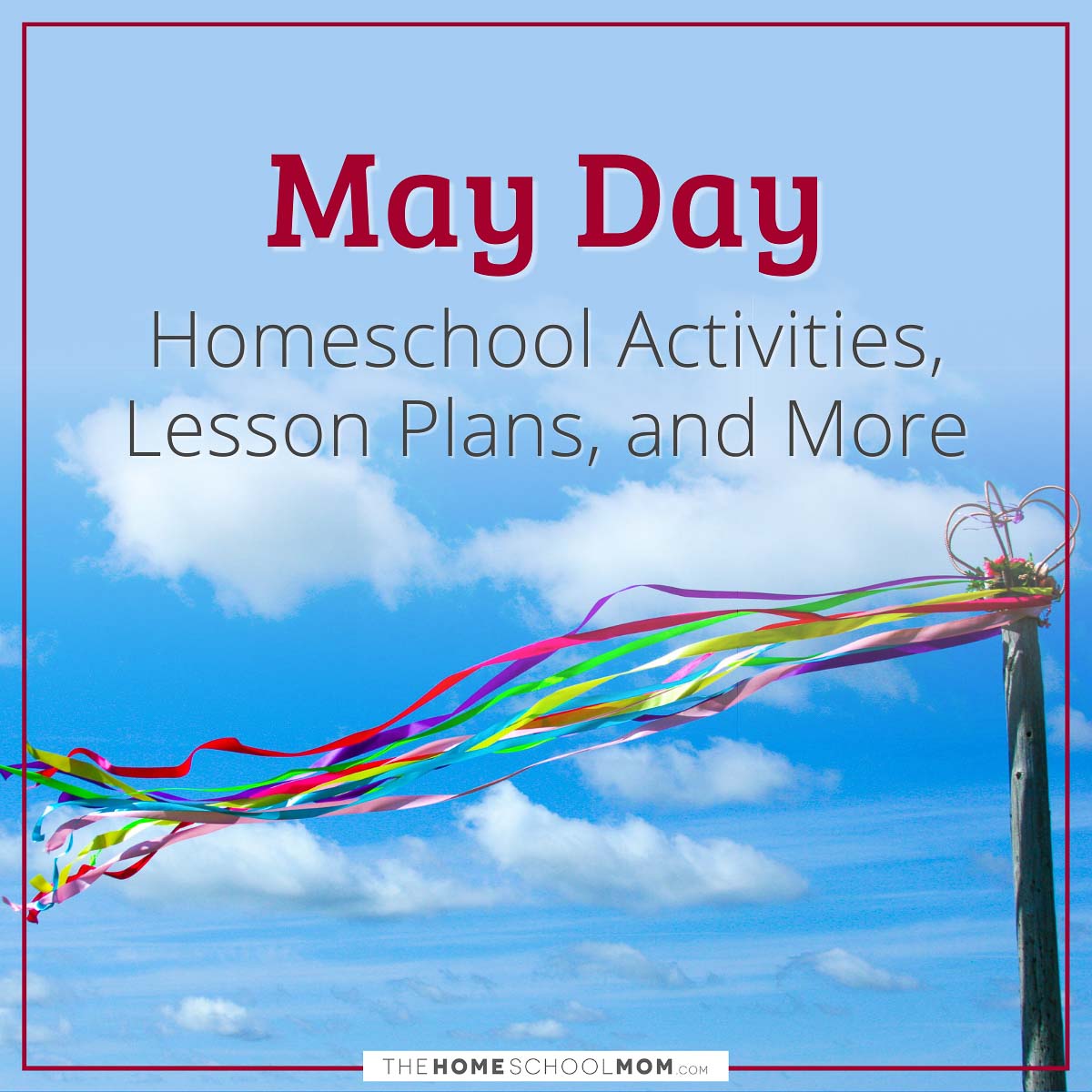 May Day Primary Sources (M,O,T)
A large collection of primary sources related to May Day from Primary Source Nexus. Inside, you can find photos, documents, historical newspaper coverage, music, and more.
All About May Day (Y,M,O)
In the United States, May Day marks a celebration of spring, but the holiday is celebrated in many different ways worldwide. Learn all about May Day and its history, including a graphic timeline, quick stats and facts, and a Frequently Asked Questions section. From National Today.
How to Celebrate May Day Around the World (Y,M,O)
May Day celebrations look very different depending on where you are in the world! Take a world tour of May Day traditions and celebrations with this article from K International.
Beltane Fire Festival (Y,M,O)
The origins of May Day have roots in the Beltane Fire Festival, which celebrates the return of summer. Learn more about the history of the festival and find modern, digital celebrations on the Beltane Fire Society website.
The Brief Origins of May Day  (O,T)
May Day is recognized as Labor Day or International Workers' Day in many countries around the world. This article on the origins of May Day from Industrial Workers of the World covers May Day's history in the labor movement.
May 1: International Workers Day (Y,M,O,T)
May 1 is recognized as International Workers Day in much of the world, but not officially in the US. Learn about the history of the holiday and find lessons, books, articles, and films about labor history on Zinn Education.
May Day Family Zone (Y,M,O,T)
Celebrate spring and May Day with this collection of May Day crafts, coloring pages, videos, and other activities from the Smithsonian America Art Museum Family Zone.
A Forgotten Tradition: May Basket Day  (O T)
Throughout the 19th and 20th centuries, May Day traditions included hanging baskets filled with flowers, candies, and other treats on the doors of friends, neighbors, and loved ones. In a few places around the country, the tradition still exists, but it's mostly been forgotten. From NPR.com.
How to Make a Miniature Maypole for a Tabletop Decoration  (Y,M,O,T)
"Each May 1, according to tradition, revelers plant a tree trunk or wooden pole in the ground and decorate it with flowers and colorful ribbons. Dancers hold the ends of the ribbons and circle the pole, creating an intricate braided pattern as they go. To bring the spirit of this charming springtime ritual into your home, create a miniature maypole for tabletop display." From SFGate.
Wishing Well Craft  (Y,M,O,T)
From Free Kids Crafts. In London, children celebrate May Day by bringing flowers house to house. Homeowners give out small change which is then thrown into a wishing well. The wishing well monies are then donated to charity.
Cow Puppet Craft  (Y,M,O,T)
In France, cows are led in parades on May Day with many flowers attached to their tails. Parade watchers then try to touch the cows hoping to receive good luck.
Hawaiian Lei Craft  (Y,M,O,T)
In Hawaii, residents celebrate Lei Day on May 1st. People give flower leis to each other. They put them around each other's necks and sometimes give a traditional kiss.
May Day Preschool Activities and Crafts  (Y)
Celebrate May Day by making a crown of daises, crowning a May Day Queen or King, or by creating your own May Day pole. From First-School preschool activities and crafts.
DLTK's Crafts for Kids May Day Activities  (Y,M,O,T)
A collection of May Day printable coloring pages, puzzles, worksheets, crafts, and more from DLTK's Crafts for Kids.
May Day Crafts  (Y,M,O,T)
A large collection of May Day craft ideas from How Stuff Works: Glorious Garlands, May Day Baskets, Robin Hood Hats, May Day Hoops, Nine Men's Morris, May Day Colorful Lei, May "Day-sy" Frame, May Day Flower Cone, and May Day Garland.