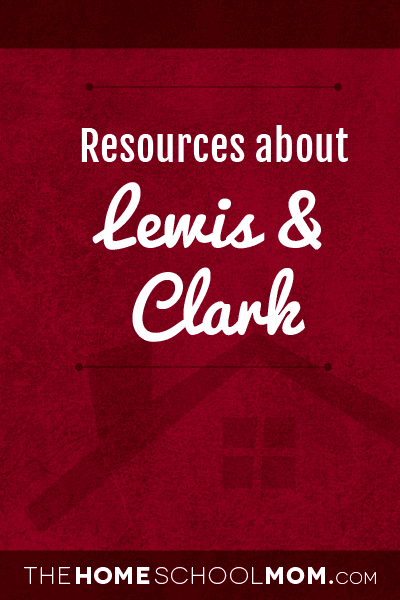 Lewis and Clark Expedition & Documentary ()
You Tube documentary by A&E Biograpy and uploaded by Edwin Imhof on Jul 22, 2017.
Lewis and Clark: A film by Ken Burns (Y,M,O,T)
a You Tube documentary film by PBSAmerica Published on Sep 29, 2014
Lewis and Clark for Kids (Y,M)
The MrNussbaum.com Lewis and Clark section is one of the most comprehensive on the entire internet for kids. Learn all about the journey, discoveries, people of the expedition, dangers, places, or, access any of my dozens of online or printable activities and games related to Lewis and Clark
The Journey Begins (Y,M)
In 1803, two men led an expedition across the United States. Your mission is to follow this exciting journey. From Scholastic Teacher.com
Lewis and Clark (Y,M)
From Easy Science For Kids
Lewis and Clark (Y,M,O,T)
From History.com, a video documenting the travel nearly 8,000 miles over three years, reaching the Pacific Ocean and clearing the path for westward expansion.
Lewis & Clark (Y)
From Enchanted Learning
Lewis and Clark Lesson Plans/Thematic Units (Y,M,O,T)
Students determine how latitude and longitude based on methodologies of Lewis & Clark. Emphasis on proper use of a sextant. By The Teacher's Guide
Timeline--Lewis & Clark (Y,M,O,T)
A timeline of the trip from PBS.org
Lewis and Clark Unit (Y,M)
Funschooling Archives Units
Jefferson National Expansion Memorial The Lewis and Clark Journey of Discovery (Y,M,O,T)
From the Jefferson National Expansion Memorial's Lewis and Clark pages.
Lewis and Clark (Y,M,O,T)
From Montanakids.com
Lewis and Clark Expedition (Y,M,O,T)
From 4 2 Explore.com. Themed webquests for all ages.
Lewis and Clark (Y,M)
From Surfing the net with Kids.com
Lewis and Clark Sites for Children (Y,M)
USGS Resources for Teaching About Lewis and Clark. Site retrieved from Wayback Archives
Time Warp Trio Topical Lesson Plans (Y)
Time Warp Trio is an American animated television series, based on the children's book series written by Jon Scieszka. This site offers lesson plans designed to enhance studies is history and humanities. Scroll down the page for topic to a PDF lesson plan. Book suggestions and activities can be completed without watching the TV show.