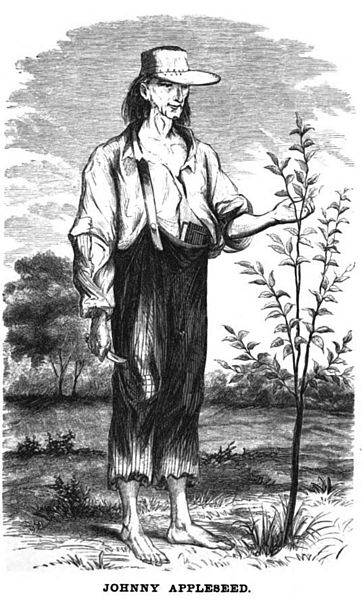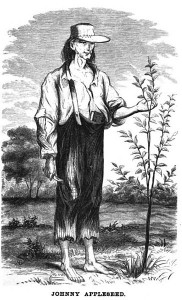 Johnny Appleseed is known for wandering the American wilderness and planting apple seeds to create apple orchards in Pennsylvania, Ohio, Indiana and Illinois. Johnny Appleseed was a nickname. His real name was Jonathon Chapman.
Born - September 26, 1774
Died - March 11, 1845
Activities, Lesson Plans, and More
Age Range Key
Y—Young (PreK-3rd)
M—Middle (4th-6th)
O—Older (7th-12th)
T—Teacher Resources
Biography of John Chapman  (Y,M,O)
A brief biography of John Chapman, the man behind Johnny Appleseed, from The Johnny Appleseed Educational Center.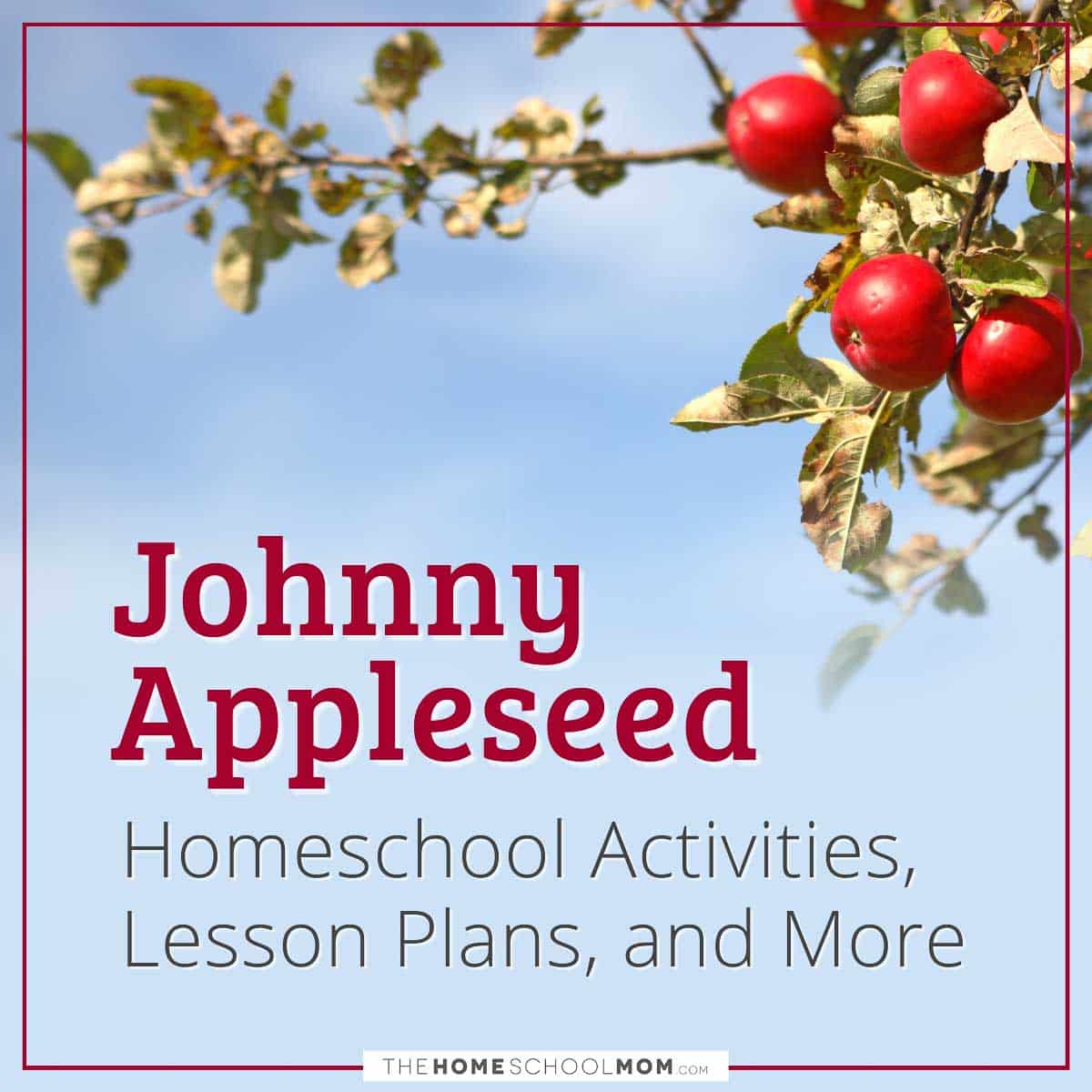 Johnny Appleseed  (Y,M,O,T)
Lesson plan ideas and activities, ranging from language to science, to celebrate the life and history of Johnny Appleseed. From ThoughtCo.
Johnny Appleseed Lessons and Activities  (Y,M,T)
A collection of lessons and activities from Read Write Think to explore the life and legend of John Chapman, better known as Johnny Appleseed. Activities include: Learning about apples, apple recipes, analyzing American folklore, reading comprehension, and more. For grades K and 3-6.
Johnny Appleseed: The Path of a Barefoot Legend  (Y,T)
"In this lesson students will learn where John Chapman was born and planted apple orchards on his way west. Students will then use appropriate tools to measure the distance he walked using the map's scale and finally use the compass rose to determine which direction one would go to travel from Arizona to Pennsylvania." From Arizona State University's Arizona Geographic Alliance. For 2nd-grade students.
DLTK's Apple Activites for Kids (Johnny Appleseed Crafts)  (Y)
A collection of arts and crafts that focus around apples to help celebrate and bring some creativity into learning about Johnny Appleseed. From dltk-kids.com.
Johnny Appleseed Printables and Activities  (Y,M)
A collection of Johnny Appleseed-themed printable worksheets, activities pages, maps, crafts, and more from Enchanted Learning.
Johnny Appleseed Day  (Y,M,O,T)
Johnny Appleseed Day honors one of America's great legends. Johnny Appleseed was a real person. John Chapman was among the American settlers who were captivated by the movement west across the continent. As Johnny Appleseed traveled west, he planted apple trees along the way, and sold trees to settlers. With every apple tree that was planted, the legend grew. From HolidayInsignts.com.
Johnny Appleseed: Man Behind the Legend  (Y,M,O)
A 13-minute video on the real-life figure behind the legend of Johnny Appleseed: John Chapman. From The History Guy on YouTube.
Johnny Appleseed: A Cool School Folk Tale  (Y,M)
A short animated video for younger students, by Cool School on YouTube, to learn about the history, beliefs, and life of the classic folk hero, Johnny Appleseed.
Growing Apples in the Home Garden  (Y,M,O,T)
A detailed guide on how to grow an apple tree in your home garden. Gives directions to students and parents on the care for trees at different ages, how to care for trees in different seasons, pruning, and other general care. From the University of Minnesota.