Activities, Lesson Plans, and More
Age Range Key
Y—Young (PreK-3rd)
M—Middle (4th-6th)
O—Older (7th-12th)
T—Teacher Resources
Around the Globe: Japan  (Y, M, O, T)
"The Around the Globe: Japan collection allows students to take a virtual trip to Japan to learn more about Japan's society and culture, as well as the art of Japan through the centuries. Explore significant events in Japanese history, the history of U.S.-Japan relations, and the experiences of Japanese Americans through videos, images, documents, and lesson plans."
Lesson Plans on Japan  (Y, M, O, T)
A collection of lesson plans from Ohio State University on Japanese art, culture, film, foods, and more. Most lessons are designed for middle school and high school students, with some appropriate for all ages.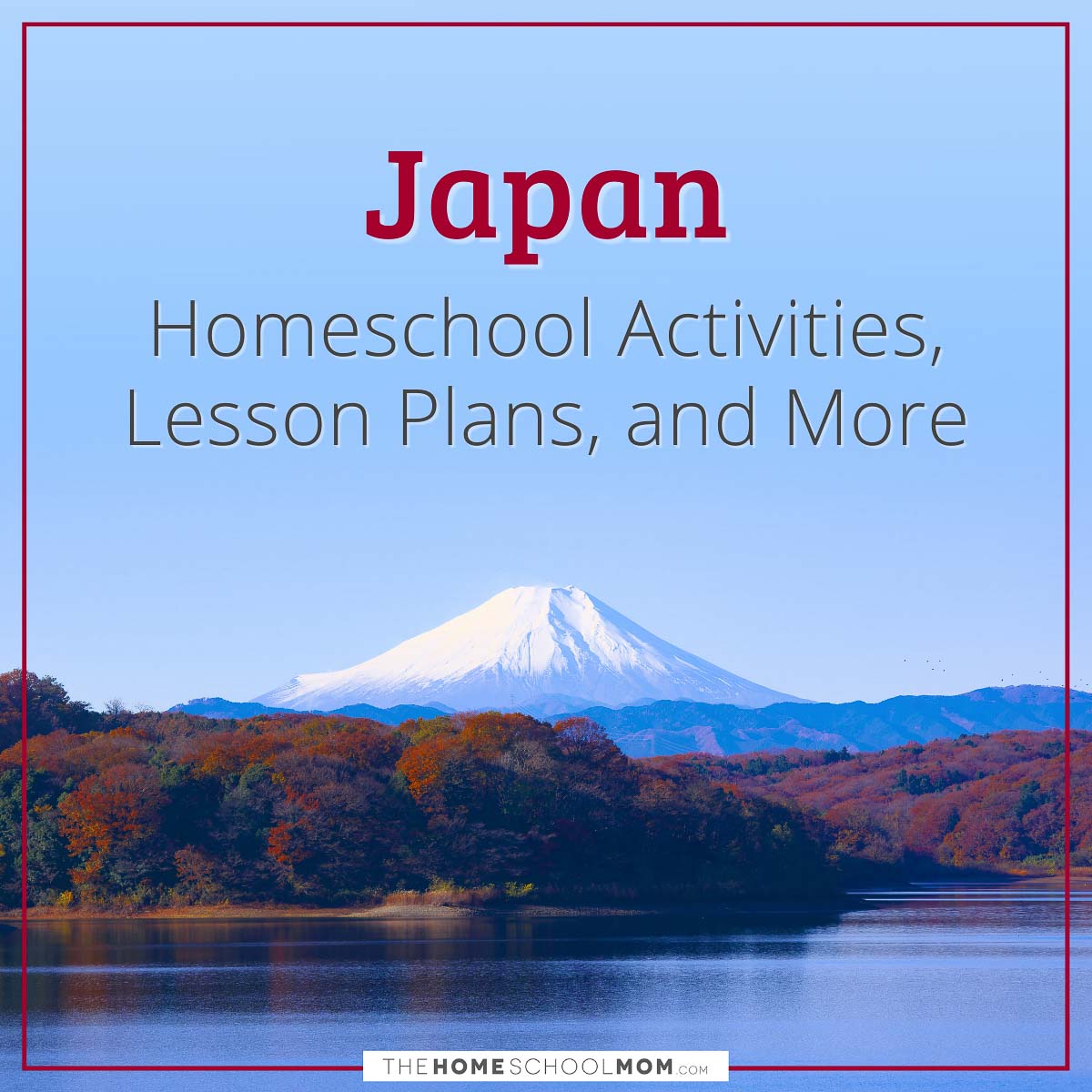 Japan Geography, Activities, and Resources  (Y, M)
This fact page from 3D Geography, you can explore and learn about the geography, fun facts, stats, and animals of Japan, as well as find worksheets, photos, and crafts.
Japan: Elementary Level Resources  (Y, T)
A selection of multi-disciplinary lessons on Japan, designed for elementary students. Covers: Geography, Language, Culture, History, Science, Math, Literature, Arts & Crafts, and Drama & Dance. From Columbia University.
Hidden Japan: Google Earth Voyage  (Y, M, O)
"From snow-capped mountains and glistening cave formations, to constellations of islands, Japan is home to natural splendor outside of its incredible cities. Explore the natural beauty of Japan off the beaten path through Google Street View."
Arts & Culture of Japan  (Y, M, O)
Explore the history, art, music, fashion, food, architecture, and more of Japan via any of the numerous digital exhibitions, photos, articles, and artifacts on Google Arts & Culture.
Tokyo Streetview  (Y, M, O)
Take a virtual tour of hundreds of destinations and sites in Japan, including temples, castles, shrines, gardens, parks, festivals, celebrations, and more.
Mount Fuji Facts for Kids  (Y, M)
Learn about Japan's iconic mountain and its cultural and historical significance.
World Fest Online: Hikaru (Japan)  (Y, M, O, T)
"Explore Japanese folk music with Hikaru. Travel with the band members across Tokyo to explore a festival, a dance studio and a barbershop. Then, tune into Hikaru's concert to hear Japanese instruments like the 3-string shamisen, the high-pitched shinobue flute, and the rumbling taiko drums as well as traditional singing and dance." Includes downloadable study guides, discussion questions, and an activity guide.
About Japan: A Teacher's Resource  (T)
This site provides educators and specialists in Japan Studies a space for sharing, discussing and developing teaching ideas and resources about Japan, especially as they relate to K-12 classrooms. The site features thought-provoking essays; classroom-ready lesson plans; an area for asking and answering questions; resources including historical documents, maps and images; and member profiles.
Mr. Donn's Ancient and Modern Japan  (Y,M,O,T)
Lesson Plans for Teachers, interactive activities for kids, and resources for everyone.
Kids' literature featuring Japan  (Y,M,O,T)
Kids already know a little about Japan if they like Japanese comics or buy Hello Kitty. Japan may seem very modern, but it has a long history of tradition, deeply embedded in everyday life.
Japan - Images of a People  (M)
In this lesson plan from the Smithsonian Center for Museum and Educational Studies, students will study and compare Japanese art and American art, and re-create their own Japanese-style screens.
Japan, Japanese Lesson Plans  (Y,M,O,T)
A collection of lesson plans and worksheets from Teachnology that covers everything from Japanese culture, geography, the Haiku, and more.
Japanese Children's Festivals  (Y,M)
Information on Girls' Day March 3rd, Children's Day May 5th, and 7-5-3 Festival November 11th.
Golden Week  (Y,M)
Golden Week is a week from April 29 to May 5 that encapsulates four Japanese national holidays: Showa Day, Constitution Day, Greenery Day, and Children's Day.
Kids Web Japan  (M)
Kids Web Japan is a site that introduces Japan to schoolchildren aged between 10 and 14 who live in other countries.
Zoom School's Japan  (Y)
Click on the links in the illustration to visit topical areas including haiku, animals, crafts, a map, and language resources
Japanese History and Culture Lessons  (T)
A large selection of lessons and articles on popular culture and history in Japan.
Japan Activities and Printables  (Y)
Crafts, worksheets, maps, art, and more for learning about Japan. From Enchanted Learning, this site has many of the same resources as their Zoom School plus a few more.
Origami KinderCrafts  (Y)
Create an origami frog, doll, butterfly, and more with these simple origami patterns for elementary students.