Activities, Lesson Plans, and More
Age Range Key
Y—Young (PreK-3rd)
M—Middle (4th-6th)
O—Older (7th-12th)
T—Teacher Resources
The Declaration of Independence, the letter to King George III declaring that the United States of America would not tolerate the grievances contained therein, was signed on July 4, 1776, right? Actually, although the statement drafted by Thomas Jefferson was officially adopted by the Second Continental Congress in Philadelphia on July 4th, it was not signed until August 2, 1776 (and even then not all of the signers were present).
Charters of Freedom  (M,O,T)
The Declaration of Independence, the Constitution, and the Bill of Rights are collectively known as the Charters of Freedom. You can learn more about each document and find a full-transcript online on the National Archives website.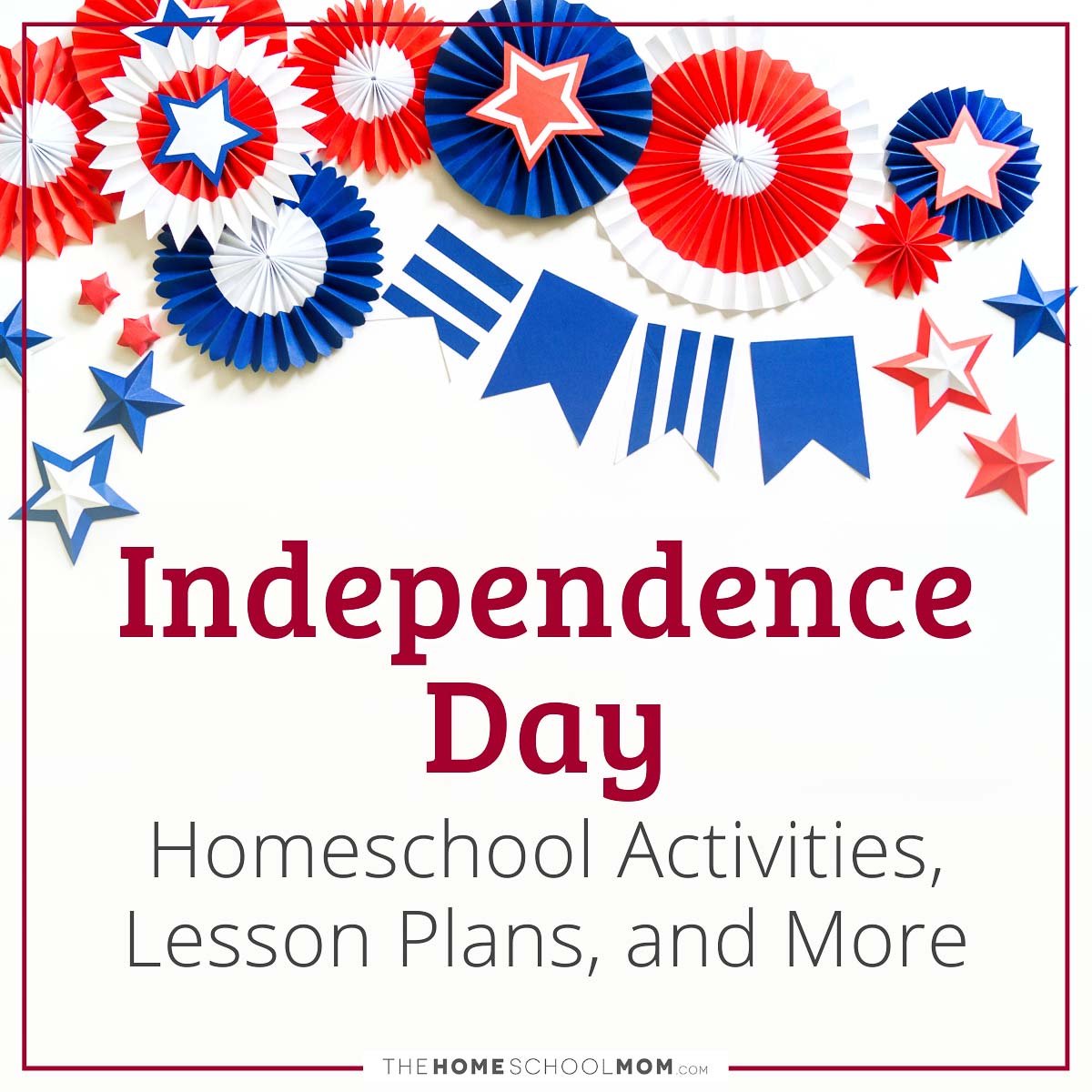 Independence National Historical Park  (Y,M,O,T)
Independence Hall is the assembly hall where the Declaration of Independence was signed. The Liberty Bell is located there as well. The website offers links and information for folks not able to visit in person.
Declaring Independence: Drafting the Documents  (Y,M,O,T)
Declaring Independence is a digital exhibition from the Library of Congress that looks at the drafting documents of the Declaration of Independence. In addition to documents, included are letters and correspondence, artwork, and a timeline.
Declaration of Independence  (M,O,T)
Image copies of the Declaration of Independence and a rough draft from the Library of Congress - Primary Documents in American History.
Season of Independence: Interactive Map and Timeline (Y,M,O,T)
Season of Independence is a digital exhibition from the Museum of the American Revolution that features an interactive map and timeline that allows you to explore important events and read differing opinions on Independence from January 1776 to July 1776. It is accompanied by teacher resources, primary sources, essays, and a glossary. Lesson topics include: Understanding the British Empire, Decision-Making and Civic Engagement in Revolutionary America, Support and Opposition to Independence, and more. The lessons are for middle-school students, but were designed to be adaptable for varying age ranges.
The Declaration of Independence Study Guide (Y,M,O)
A brief overview on the history of the Declaration of Independence, including the events leading up to its signing and the economic system of the time. Also included are guided study questions for students. From Thought Co.
The Declaration of Independence Lesson Plans (O,T)
These Declaration of Independence lesson plans from EDSITEment will have students analyze the structure, purpose, and tone of the document, learn about events leading up to its signing, read selections of John Locke's Two Treatises of Government, and place it all in context. Designed for grades 9-12.
4th of July in History (M,O)
The first Independence Day was celebrated in Philadelphia in 1777, but celebrations didn't become commonplace until after the War of 1812 and didn't become a federally-recognized holiday until 1870. Learn more about the history of 4th of July on the Library of Congress.
People's History of Fourth of July (M,O)
Learn about 4th of July stories from years past, including "when slavery was abolished in New York (1827), Frederick Douglass's speech "The Meaning of July Fourth for the Negro" (1852), the Reconstruction era attack on a Black militia that led to the Hamburg Massacre (1876), protest of segregation at an amusement park in Baltimore (1963), and more." From Zinn Education.
The Road to Revolution Game (Y,M,O,T)
An online game about the American Revolution from PBS that quizzes students on important American Revolution events and facts. Every correct answer moves you further along the timeline to Revolution.
Fourth of July Crafts & Other Fun  (Y,M)
A brief overview of the United States and Fourth of July crafts, coloring pages, games, puzzles, worksheets, recipes, and more from DLTK-Kids.
Crafts, Books, and Printables  (Y)
Large selection of 4th of July crafts, activity pages, worksheets, puzzles, and more from Enchanted Learning.
DLTK's Custom Dominos (Y)
Great tool for any holiday or unit study theme. Pick a theme for your dominoes and then choose color or black and white before printing.
Independence Day Coloring Pages (Y)
A collection of free, kids coloring pages to celebrate Fourth of July from Doodle Art Alley.
Independence Day Activity and Coloring Pages (Y)
Free Independence Day printable coloring pages, worksheets, and activity pages from Crayola.
4th of July Family Activities (Y,M,O,T)
Visit Parents.com for 4th of July activity ideas for the whole family. You can find games, crafts, coloring pages, recipes, 4th of July fun facts, fireworks safety tips, and more.
How Fireworks Work (Y,M,O)
Learn all about what makes fireworks spark, boom, and make different colors and patterns in this interesting article from How Stuff Works.