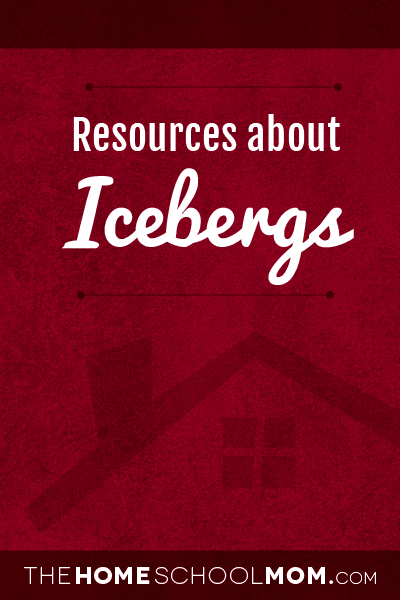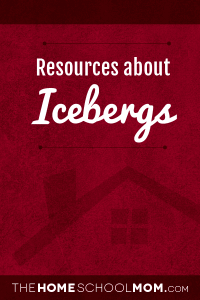 See legend at bottom for explanation of age codes
Descent into the Ice (Y,M,O,T)
Support authoritative science programming by NOVA
All About Glaciers (Y,M,O,T)
From the National Snow and Ice Data Center
The difference between an Iceberg and Glacier (Y,M,O,T)
From Sikumi Custom Alaska Cruises
Iceberg (Y)
Kids.Net.Au - kids safe portal for children, parents, schools and teachers.
Icebergs (Y,M)
www.athropolis.com
Athropolis.com (Y,M,O,T)
The Web Site of the Throps and the Squallhoots (over 1000 pages of icy cold fun and Arctic information).
Canadian Ice Service (Y,M)
The latest known ice cover in Canadian waters. It is updated on a daily basis from the most recent Regional and Daily ice charts.
Icebergs in the Newfoundland Coastal Safari (Y,M,O,T)
Icebergs are a common sight along the coast of Newfoundland from March until July. They originate from the glaciers of West Greenland where 30,000 - 40,000 are calved annually. Carried north around Baffin Bay they do not appear in Newfoundland waters until their second year at sea. Carried south in the Labrador Current they are most abundant in and close to the arctic ice that reaches its most southerly extent in late April.
Database of Ship Collisions with Icebergs (Y,M,O,T)
This database concentrates on iceberg collisions in the North Atlantic off Newfoundland and Labrador but does include a few incidents further north, around Greenland, and also in the fiords of Alaska. The database focuses on incidents of ships striking icebergs which being ice of glacial origin also includes the smaller categories of growlers and bergy bits.
Ice and icebergs images (Y,M,O,T)
From the Scott Polar Research Institute.
Cold Science: Antarctic and Arctic icebergs (Y,M,O,T)
Since 1912 when the Titanic sank after striking an iceberg, ships or planes from the International Ice Patrol, have searched the waters of the North Atlantic off Newfoundland to report icebergs that have broken off Greenland's ice sheet and drifted into the shipping lanes between North America and Europe. The world's largest icebergs break off from Antarctica, but these rarely drift into shipping lanes where they can endanger ships. The links below take you to news stories and basic information about Arctic and Antarctic icebergs. From USA Today
An iceberg's journey (Y,M)
From Newfoundland Labrador. From the Northern tip of Labrador down to the eastern coasts of Newfoundland, the sea that pounds and caresses these shores is nicknamed Iceberg Alley. Bergs born 10,000 years ago on the Greenland icecap dance along the coast and far out to sea, propelled unpredictably by wind and tide, tumbling, twirling, and breaking into fantastic shapes before melting in the warm waters of the gulf stream, southeast of Newfoundland and Labrador.
Ice Terms (Y)
Modern Western (science and non-science cultures)
International Iceberg Patrol (M)
Working to eliminate the risk of iceberg collisions.
The Grave of the Titanic (Y,M)
Trace the Titanic's route, plot wreckage coordinates on a map, use percentages to calculate lifeboat capacity and more.
Age Range Key
Y—Young (PreK-3rd)
M—Middle (4th-6th)
O—Older (7th-12th)
T—Teacher Resources