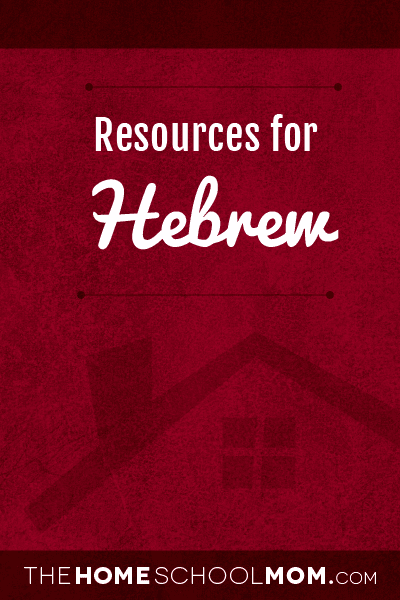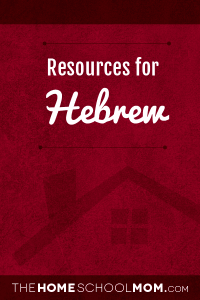 See legend at bottom for explanation of age codes
Hebrew 101 (Y,M,O,T)
From 101 Languages.net
Hebrew for Christians (Y,M,O,T)
From Hebrew 4 Christians.com
Learn Hebrew with Akhlah (Y,M,O,T)

Learn Hebrew (Y,M,O,T)
From Milingua.com
FoundationStone - a free and easy way to learn Hebrew (Y,M,O,T)
Making the Land of Israel the Prime Context for Jewish Identity, Continuity and Education
Children's Hebrew Learning Resources (Y,M,O,T)
From Nefesh B'Nefesh.org
Hebrew for Kids (Y,M,O,T)
Resources for Hebrew Language Study
Learn Hebrew Sites (Y,M,O,T)
From Jacob Richman's Home Page.
Jacob Richman's Learn Hebrew Sites (M,O)
A large collection of sites using audio, video, and study sheets for learning Hebrew; also includes sites about Israel
Biblical Hebrew Summary Sheet (M,O)
Grammar summary download (PDF)
Free Hebrew Lessons for Beginners (M,O)
Lessons include the Hebrew Alef-Bet, how to introduce yourself in Hebrew, how to count and tell the time in Hebrew and more.
Hebrew Language Resources (T,O)
Teaching the Ancient Biblical Hebrew Language of the Bible Through the Study of the Ancient Hebrew Alphabet, Culture and Thought.
The Interactive Hebrew Alphabet (M,O)
By the National Jewish Outreach Program. PDF version is located at the following URL: http://njop.org/partners/programs/hebrew-reading-crash-course/
Age Range Key
Y—Young (PreK-3rd)
M—Middle (4th-6th)
O—Older (7th-12th)
T—Teacher Resources