Activities, Lesson Plans, and More
Age Range Key
Y—Young (PreK-3rd)
M—Middle (4th-6th)
O—Older (7th-12th)
T—Teacher Resources
Chanukah Printables from Crayola  (Y)
Crayola offers a collection of Chanukah-themed printables, coloring pages, games, and crafts that will be fun for all ages.
The Jewish Museum Hanukkah Collection  (M, O, T)
The Jewish Museum in New York is home to a large collection of Hanukkah objects, artwork, and artifacts - some old, some new. You can view the collection online, and use the filter options to find objects that are accompanied by educator resources or audio and video.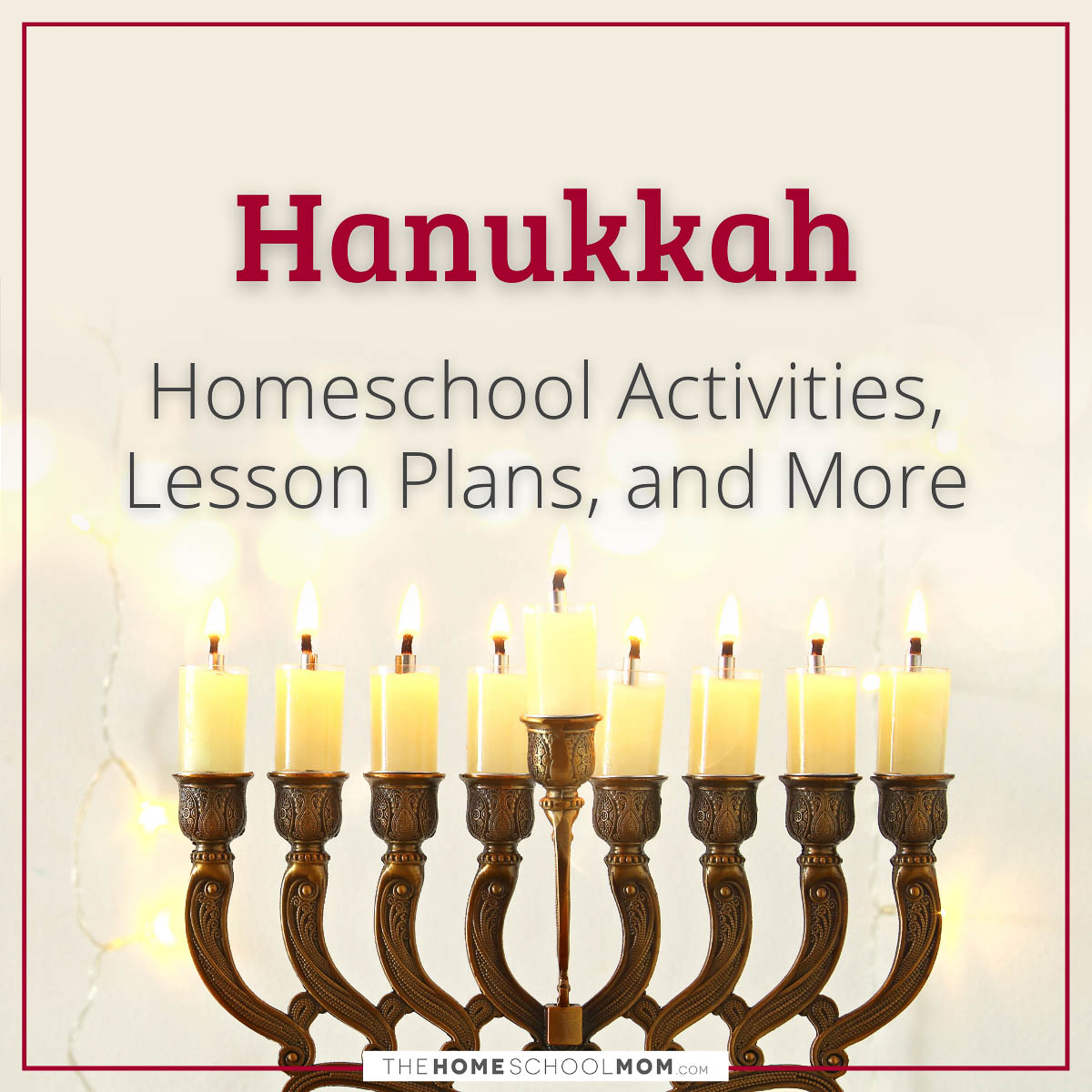 Hanukkah Lesson Plans, Activities, and Printables  (Y, M, T)
"How Much is My Gelt Worth?" What's your Probability Spinning the Dreidel?" These are a few of the fun lesson plans included in this big list of resources from TeacherPlanet.com. You'll also find a good collection of printable coloring pages, worksheets, puzzles, and more.
Hanukkah Activities and Games  (Y)
This unit study from Apples4theTeachers.com has everything you need for your younger students. It includes lesson plans, literature suggestions, crafts, activities, printable worksheets, and more.
Hanukkah During the Holocaust  (M, O)
Though it was forbidden to celebrate Jewish holidays in concentration camps, Hanukkah took on a special meaning during the Holocaust. Learn more about the history and how the holiday was adapted during Jewish encampment.
Hanukkah Around the World  (Y, M, O)
Hanukkah is celebrated slightly differently depending on where you live. Take a look at Hanukkah celebrations in 21 countries and learn about the unique traditions from each.
Hanukkah Primary Sources  (M, O, T)
The Library of Congress offers hundreds of primary sources related to Hanukkah, including photos, texts, legislation, and newspapers. Use the filters to find the right resource for your lesson plan.
The History of Hanukkah  (M, O)
The history of Hanukkah dates back to 200 B.C. Learn about the events behind the celebration, alternative interpretations, and how the traditions have changed over time.
Hanukkah in Jerusalem: A Virtual Tour  (Y, M, O)
Take a tour of The Festival of Lights and see how it is celebrated in the historic city of Jerusalem. This brief tour makes stops at notable sites in the Jewish Quarter.
Chanukah Dreidel Decoration  (Y)
These printable dreidels double as a fun craft. Color and cut them out to use as decoration.
The History of Chanukah  (Y,M)
Learning resources from NSW Board of Jewish Education.
Potato Latkes Symbolism and Recipes  (Y,M,O,T)
Latkes are just one of the fried treats customary to the celebration of Hanukkah. Learn more about the historic symbolism and how to make them yourself in this article from LearnReligions.com.
How to Play Dreidel  (Y,M,O,T)
Rules for the popular Hanukkah game' The Hebrew word for dreidel is sevivon, which, as in Yiddish, means to turn around. Dreidels have four [Hebrew] letters on them, and they stand for the saying, "Nes Gadol Haya Sham,"meaning "a great miracle occurred there." In Israel, instead of the fourth letter "shin," there is a "peh," which means the saying is "Nes Gadol Haya Po"--"a great miracle occurred here."
DLTK's Custom Dominos  (Y)
Great tool for any holiday or unit study theme. Pick a theme for your dominoes and then choose color or black and white before printing.
Chabad.org Holidays  (Y,M,O,T)
Practical Guide - Day by Day: Listen to the message of every candle., Public Menorah Lightings & Chanukah Party: Day by Day Schedule of Events to Anticipate, Insights into Chanukah - From children stories to mystical eanings..., Chanukah Land: Fun for the whole family.
The Story of Hanukkah  (Y,M,O,T)
A brief history lesson on Hanukkah, its traditions, and symbols.
Potato Latkes I  (Y,M,O,T)
"A classic potato latke, you can't go wrong with these crispy hot cakes. Serve with applesauce, sour cream and chopped green onions! Happy Hanukkah!" Original recipe yield: 10 to 12 latkes.
AishHaTorah Chanukah  (Y,M,O,T)
Spiritual insights, stories, lessons, and fun, including a user-friendly Chanukah how-to-guide
Day-By-Day Chanukah Guide  (Y,M,O,T)
Get an authentic Chanukah experience with this day-by-day Chanukah guide. The guide includes the lighting of candles and accompanying blessings to recite.
Hanukkah: The Festival of Lights  (Y)
Read aloud a simple telling of the Hanukkah story and follow up with a handful of across-the-curriculum activities. From Education World.com
Chanukah Recipes  (Y,M,O,T)
Choose from appetizers, main dishes, side dishes, and desserts