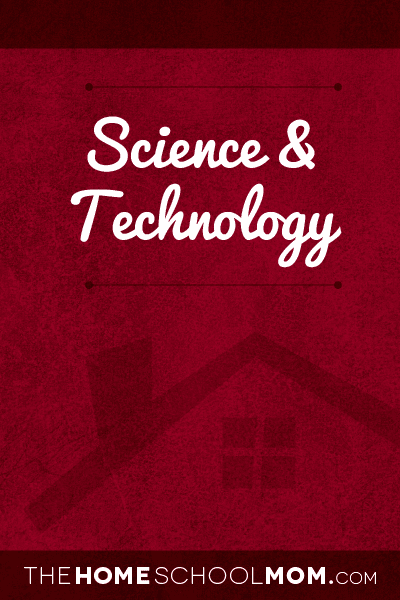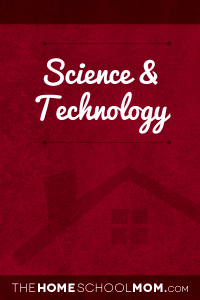 See legend at bottom for explanation of age codes
Science Fair Central (T)
The Home Depot and Discovery Education have joined forces to help STEAM-power classrooms and homes across the country as students prepare for the careers of tomorrow. With 10 million students from grades K-12 participating in science fairs and STEAM events every year, Science Fair Central aims to give students the tools to take their projects to the next level
Science4Fun (M)
Science4Fun has easy experiments for kids on an ad-free platform. Kids will have fun making a homemade hovercraft, making homemade flubber, creating a simple electromagnet, and more. In addition to the experiments, there are short lessons on how science works by topic. Science4Fun is from Abdul Wahab Malik, an electrical engineering student in Pakistan. Its attractive and uncluttered design makes it ideal for kids to explore on their own (with parental approval before doing any experiments, of course).
Science Museum Travel Passport Program (T)
As a member of a science center or museum participating in the ASTC Travel Passport Program, you are eligible for benefits such as free general admission when you travel outside of your local area.
Miller Kids University - Free Online Science Club (M, O, T)
Educational resources for elementary and middle school level students including a free online science club. Science club includes sharing of recommendations for science books, science websites, science museums/centers to visit, science facts, and science experiments. You will find books, free videos, and free information. Great resource for home school students.
High-Tech Food (M, O, T)
This lesson plan introduces the high-tech aspects of agricultural production and explores the related careers. From the National Agricultural Literacy Curriculum Matrix. Grades 6-8
Science Notebooking (Y,M)
Large assortment of ideas for putting extra information using flips and flaps, envelopes, and printables into science notebooks (similar to lapbooking, but in a science notebook)
Science Buddies (Y,M)
Free science fair projects ideas, answers and tolls for serious students.
Free Supercharged Science Activity Manual and Video Collection (Y,M,O,T)
Ever felt challenged when it comes to teaching science? By special arrangement with Supercharged Science, we have a free collection of experiments and activities from a special science program (including videos and readings) for you to download. Aurora Lipper of Supercharged Science has been kind enough to write several very popular science articles on TheHomeSchoolMom and she has created a remarkable solution to the challenge that homeschoolers face when teaching science. Her K-12 e-Science online science curriculum is a totally fun and exciting curriculum that guides kids step-by-step through science lessons and activities using video instruction combined with lots of hands-on activities and experiments.
Learn Genetics (O,T)
The University of Utah has an online resource to help make the science of genetics easy for everyone to understand. The two parts, Learn Genetics and Teach Genetics, are for students and teachers respectively. The site makes extensive use of Flash technology to provide an interactive genetics learning resource. From the website:
Hunkin's Experiments (Y,M)
Cool cartoons that will have you experimenting with food, light, sound, clothes, and a whole lot more!! Hundreds of cartoon experiments from cartoonist, broadcaster and engineer Tim Hunkin.
Steve Spangler Science (Y,M,O,T)
In addition to supplying just about any science resource you can imagine, this website has a large selection of experiments (with pictures of the processes) on a wide variety of topics. This man makes science fun! See Teacher Training on the website to attend one of his seminars.
Science Friday (M,O,T)
Science Friday is a live news/talk show about science that is broadcast every Friday on National Public Radio (NPR) stations nationwide. NPR has made new video-based science lessons available to complement the show free of charge on their Web site. These science lessons for middle school (though they can be useful at all levels) are geared to state science standards for teaching and learning, and are based on broadcasts of Science Friday. Every week, Science Friday produces and adds a short science video, three to five minutes long. You may view the videos online or subscribe to the podcast and download them.
That Quiz (Y,M,O)
Online quizzes with over 6 million graded exams to date and over 300,000 participating students. That Quiz is free for educational use.
ChemShorts for Kids (Y,M)
With monthly experiments going back to 1992, this site site has topics ranging from Fried Green Eggs (uses pH to change the egg color) to Homemade Floam (made with Borax). Great for integrating practical science into the curriculum.
Steve Spangler Science (Y,M,O,T)
Hands-on Science Toys & Easy Science Experiments. If you're looking for inexpensive science supplies, easy science experiments, hands-on science workshops for teachers, science toys, or eye-catching science fair projects, you've come to the right place. Steve Spangler Science offers hundreds of science experiments and science demos that inspire the imagination and make learning fun. Sign-up for our award-winning Experiment of the Week... it's free.
Ology (Y,M,O,T)
American Museum of Natural History in NYC. Science-rich Website for Kids.
Way to go Einstein (Y,M,O,T)
From Ology - American Museum of Natural History.
Franklin Institute Resources for Science Learning (Y,M,O,T)
From colonial money to weather to photography, the Franklin Institute's Resources for Science Learning website offers a variety of information, images, and history about science. The site also offers links to relevant pages on other quality education websites from each resource page. If you find Ben Franklin as fascinating as I do, you will enjoy browsing this site.
Quatr.us - History and Science for Middle School Kids (M)
A study guide for anybody interested in history.
Sally Ride Science (Y,M,O,T)
From astrobiology to zoology--Sally Ride Science is all science, all the time. Sally Ride Science™ is an innovative science content company dedicated to supporting girls' and boys' interests in science, math and technology. Dr. Sally Ride, best known as America's first woman in space, founded Sally Ride Science in 2001 to create quality programs and products that educate, entertain, engage and inspire. The website includes many science resources including information about regional science festivals, the TOYChallenge, a parent's handbook for parents of girls in grades 4-7, and links to the best science websites for kids.
eCalc Scientific Calculator (O)
eCalc is a free online calculator that supports many advanced features including unit conversion, equation solving, and even complex-number math. The calculator is designed to work directly in your browser and requires no special plug-ins. If you are looking to purchase a scientific calculator, you can visit the site to compare calculator features and see reviews. Accessed through Wayback Archives
Science-News (Y,M,O,T)
From Mike Monahan, a university student going for my masters in engineering and minor in business who works at Alcatel-Lucent, this site features the most interesting and incredible of the scientific news. Great for kids with a high technology interest level!
The Science Spot (M)
A science resource for middle school teachers and students!
Exploratorium (Y,M,O,T)
The museum of science, art and human perception. Online since 1993, the Exploratorium was one of the first science museums to build a site on the World Wide Web. The site contains over 18 thousand award-winning Web pages exploring hundreds of different topics.
Science and Our Food Supply (M,O,T)
Investigating Food Safety From Farm to Table Free curriculum kit for your Middle Level or your High School Classroom!
Smithsonian Education (Students) (Y,M,O,T)
A place for kids to explore, discover and learn.
Tissue of Life (Y,M)
Learn about the 4 tissue types that make up the human body.
Lawrence Hall of Science (Y,M,O,T)
Play online games, download activities to do at home, and more cool stuff. Lawrence Hall of Science (LHS) is a renowned resource center for preschool through high school science and mathematics education, and a public science center with exciting hands-on experiences for learners of all ages.
Fact Monster (Y,M,O,T)
Brought to you by Information Please at Pearson Education, publishing as Fact Monster. Contains a Reference Desk, information on Math and Money, Science, the World, the United States, People, Computers, Sports, Word Wise, Games and Puzzles and a Home Center.
Homework Helper (Y,M,O,T)
Homework Helper From National Geographic. Research for pictures, articles, maps, and more on our top subjects: Animals, History/Culture, Maps/Geography, Places, Science/Nature, and Art/Photo's.
Bill Nye The Science Guy (Y,M,O,T)
Bill Nye, scientist, engineer, comedian, author, and inventor, is the host of two television series: The 100 Greatest Discoveries, which airs on the Science Channel, and The Eyes of Nye, which airs on PBS stations. His previous television show, Bill Nye the Science Guy, won 18 national Emmy Awards in five years. He recently published his fifth book, Bill Nye the Science Guy's Great Big Book of Tiny Germs. Bill holds a degree in mechanical engineering from Cornell University and in a former career he worked as an engineer at Boeing.
Science With Me (Y,M)
This site offers educational animations, movies, games, coloring pages, worksheets and stories to help young children learn science the fun way. Free registration is required to access most areas of the site. I had some trouble getting the eColoringBooks to recognize that I was logged on but I enjoyed browsing the science projects area, and the site has a large selection of games and animations on a variety of topics from human joints to steam engines.
BBC Children (Y,M,O,T)
BBC has one of the best children's sites on the web. It has long been my favorites for their flash games, but the site is large and has much more to offer. School Day 24 connects kids all over the world, particularly kids living in areas of conflict. Science, nature, history, and more are covered in ways that get kids engaged. The site also includes movie reviews, articles, and links to other areas of the BBC site like health and sport, cooking, and more.
Reeko's Mad Scientist Lab (Y,M,O,T)
Free science projects and experiments for parents, teachers, and children of all ages.
Thinking Fountain (Y,M)
A Science Learning Network Resource from the Science Museum of Minnesota
Illuminations: Growing Patterns (Y)
Students use numbers to make growing patterns. They create, analyze, and describe growing patterns and then record them. They also analyze a special growing pattern called Pascal's triangle. Grades 3-5
The Futures Channel (M,O)
The mission of the Futures Channel is to offer "high quality multimedia content which educators in any setting can use to enliven curriculum, engage students and otherwise enhance the learning experience" and to "connect mathematics, science, technology and engineering to the real world of careers and achievement, so that students can envision a context and purpose for what they are learning allowing them to envision their own successful futures."
Surfing Scientist (Y,M,O,T)
The website of the Surfing Scientist, an Australian Broadcasting Corporation personality, has teacher resources, experiments, and links to cool science-related sites.
Young Naturalist Awards (M,O)
The theme for the Young Naturalist Awards is the same each year: Scientific Discovery Begins with Expeditions! "The Young Naturalist Awards program invites you to plan and conduct your own scientific expedition, one that will provide original data, questions, and observations on a topic in the natural sciences."
FunBrain.com (Y,M)
Billed as the Internet's #1 site for K-8 kids and teachers, FunBrain.com offers a variety of interactive online games for reading, math, logic, science, and just plain fun. There are funblogs for boys and girls as well as my favorite, online Mad Libs.
Making a Pinhole Camera (M)
Inventive students will love this activity. From Exploratorium.edu
The Accidental Scientist's Exploratorium (M,O)
In the Science of Cooking section of the Exploratorium, learn about the science behind recipes, cooking, and food in general. I was fascinated by the section on eggs. I recently made Pavlova and this site not only contains a recipe for Pavlova, it explains why it's called Pavlova.
How Stuff Works (Y,M,O,T)
Comprehensive resource site from the author of the book with the same name. Find the answer to how anything works!
Experiences and Experiments - There is a Difference (M)
Students have had many experiences in science and have participated in and designed simple investigations. This lesson directs students in identifying the steps of experimentation. While microorganisms are the topic and the subject of the experimentation, the emphasis and learning should center on scientific steps and processes of scientific experiments.
Free Scientific Method Poster (Y,M,O,T)
Scroll down for the link to the poster; requires Adobe Acrobat reader
Smithsonian Education (Main Page) (Y,M,O,T)
A gateway to Smithsonian Educational Resources. For educators, families and students.
Taking the Science Fair Out of the Auditorium and into Cyberspace (M)
"eCYBERMISSION is a web-based science, math and technology competition for 7th and 8th grade teams. Your team will solve a real problem in your community and compete for regional and national awards. eCYBERMISSION challenges you to explore how science, ma
LiveScience (Y,M,O,T)
LiveScience is an original content site that chronicles the daily advances and innovations made in science and technology. LiveScience not only reports the news, it takes on the misconceptions that often pop up around scientific discoveries and delivers short, provocative explanations with a certain wit and style.
Make a Sun Clock (Y,M)
Learn how to tell time with shadows
Age Range Key
Y—Young (PreK-3rd)
M—Middle (4th-6th)
O—Older (7th-12th)
T—Teacher Resources