Activities, Lesson Plans, and More
Age Range Key
Y—Young (PreK-3rd)
M—Middle (4th-6th)
O—Older (7th-12th)
T—Teacher Resources
ThoughtCo. French Language  (Y,M,O,T)
An excellent comprehensive resource for learning French, by ThoughtCo. Includes a variety of resources on many topics, but specifically to Renunciation. These articles and lessons go in depth to explain the detailed situational use of many French letters, as well explain linguistic knowledge such as nasal vowels, cadence, and rhythm and much more!
Language Transfer: Free Audio French Course  (M,O)
Language Transfer is a non-profit project that provides language learning courses that teach you simple rules and methods of thinking that allow you to transfer your knowledge of English to another language. The full French course is available online for free.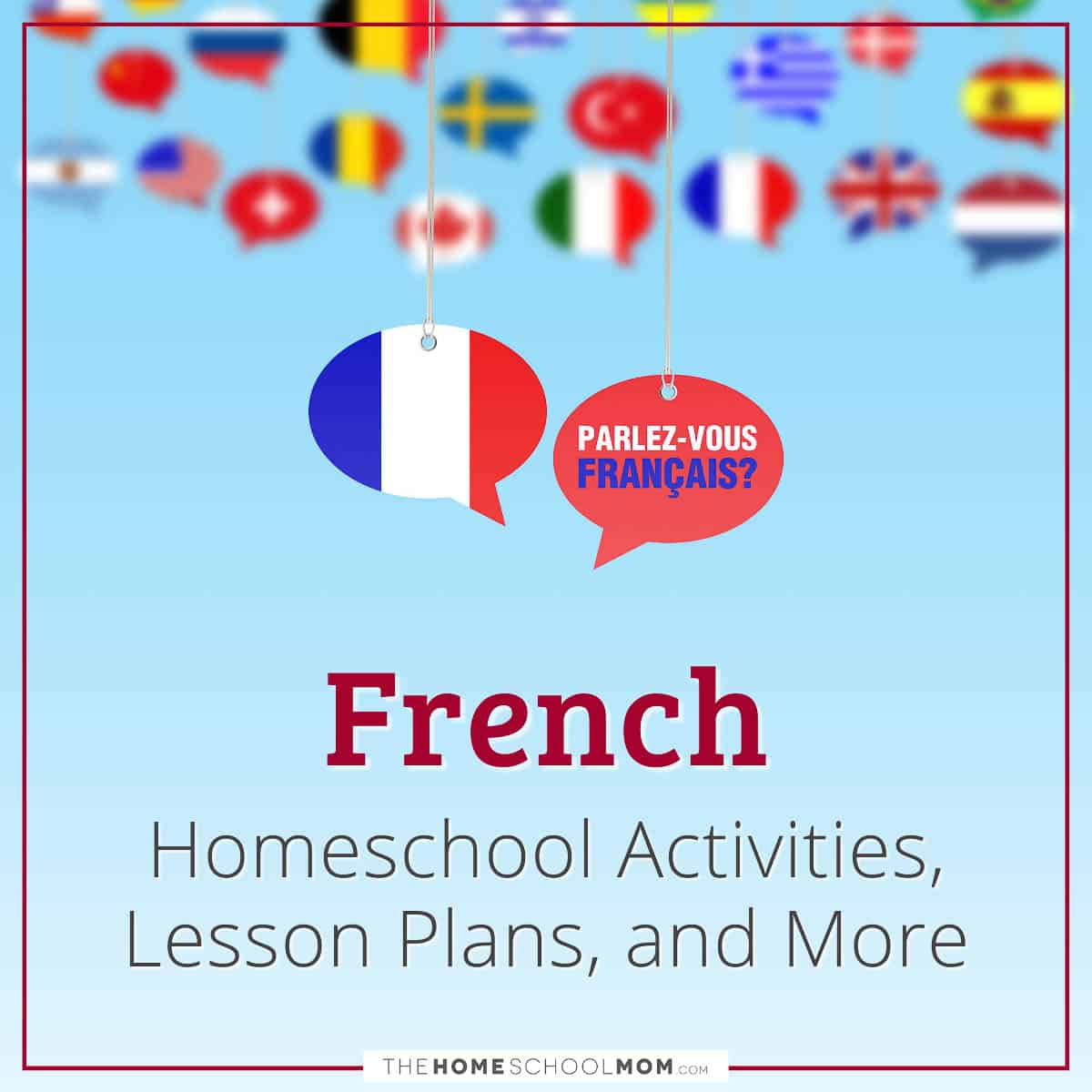 BBC Languages: French  (Y,M,O,T)
A great guide to essential French phrases from the BBC that will help students learn quick conversational French about topics like shopping, skiing, food and drink, and even cell phone etiquette - including abbreviations while texting.
Lingopolo: French  (Y,M,O,T)
Lingopolo is a site that provides free French language learning resources, including lessons, quizzes, and an audio English-French dictionary.
Duolingo: French  (Y,M,O)
Doulingo is a free language learning app that provides guided, gamified, introductory language-learning lessons. The bite-sized lessons are a quick and easy way to practice what you're learning in the classroom or build your vocabulary.
French Power Point Lesson Plans  (T)
Over 50 pre-built Power Point presentations for teachers to help build lesson plans, from FrenchTeacher.net.
Bon Patron French Writing Grammatical Correction  (M,O,T)
A free simple grammar checker from Bon Patron for students who are learning to write in French - great for beginners and advanced students alike! Pro version available for more complex compositions.
Traditional French Children Songs (Videos)  (Y,M,O)
A list of fun animated videos of traditional French songs and nursery rhymes to help students of every age practice their audio recognition of simple to intermediate spoken French. From the BookBoxInc YouTube Channel.
Hello World.com: French  (Y,M,O,T)
Games, puzzles, and other activities make learning French fun.
Basic French Lessons  (Y,M,O,T)
Beginner-level courses from Europa-Pages on phrases and vocabulary for conversational French with basic pronunciation guides.
The French Experiment: Online French Lessons  (Y,M,O,T)
Free french lessons and French children's stories. Provides basic conversational phrases, and vocabulary, as well as study guides to help teach new students good habits and methods to learn the language.
French Free Worksheets  (Y,M,O,T)
A large list of French language worksheets for just about all common french terms and vocabulary. Also includes a large list of verb conjugations for students to practice. From HappyChild.org
Little Explorers English-French Picture Dictionary  (Y,M,O,T)
English-French picture dictionary, with an extensive amount of vocabulary with visual aides sorted alphabetically, by topic, and by function. From Enchanted Learning.
That Quiz  (Y,M,O)
A quick 10-question quiz to help students practice their skills. With over 20 difficulty settings, useful for any skill level! From ThatQuiz.com.
French Activities  (Y,M)
A collection of simple interactive games for younger students to help teach the basics of French. From Crickweb.
A Green Mouse  (Y,M,O,T)
A Green Mouse is an excellent, French language learning resource for students aged 7 to 14. The site includes quizzes, grammatical lessons, verb conjugation exercises, songs, stories, games/activities, and more.
Where did French Come From? (Video)  (Y,M,O)
A short video about the origins of French and how and where it is used today, from the Traveling Linguist on YouTube.