Activities, Lesson Plans, and More
Age Range Key
Y—Young (PreK-3rd)
M—Middle (4th-6th)
O—Older (7th-12th)
T—Teacher Resources
Father's Day Crafts for Kids   (Y,M)
Make Dad's day extra-special this year with these Father's Day crafts for kids. From Martha Stewart.com
Father's Day Crafts and Activities  (Y,M)
A collection of Father's Day cards, crafts, DIY gifts, worksheets, and more from Enchanted Learning.
Father's Day Crafts  (Y,M)
Nothing says Happy Father's Day like a made-with-love gift and Dad is sure to love these crafty creations. From desk accessories to coupon books, help your kids whip up one of these handmade gifts this Father's Day. From Parents.com.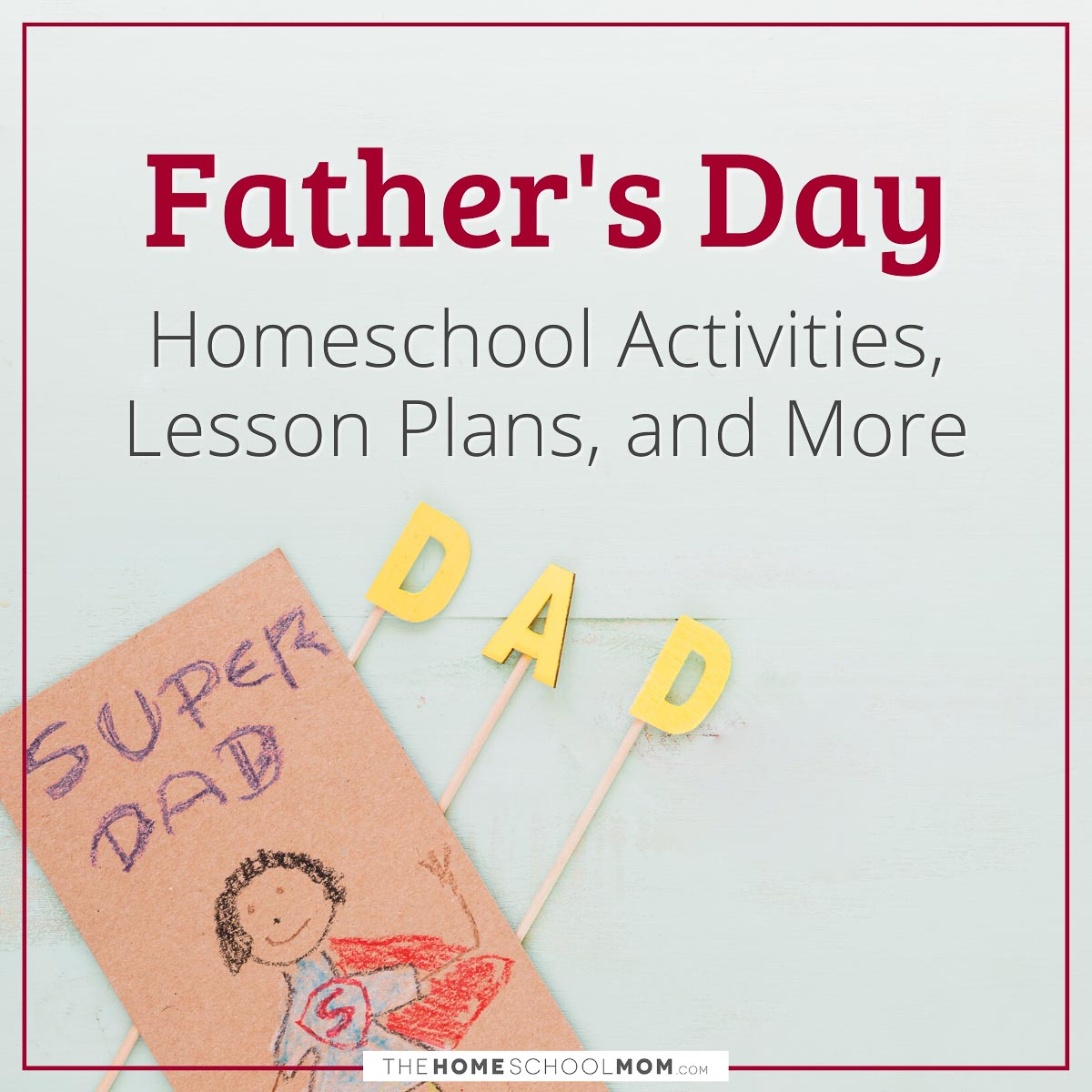 Father's Day Crafts Kids Can Make  (Y,M,O,T)
Give Dad a keepsake Father's Day craft made by his favorite kids. Homemade gifts include works of art as well as more practical items, such as gardening supplies and a travel kit. Dad will love the thought that goes into each one of these Father's Day crafts for kids. From Better Homes and Gardens.
Father's Day Crafts  (Y,M)
A large collection of Father's Day gift ideas, crafts, cards, and more from Free Kids Crafts.
Father's Day Activities  (Y,M)
Father' Day cards, coloring pages, crafts, games, puzzles, printables, recipes, and tons more from DLTK's Crafts for Kids.
Father's Day Gift Ideas  (Y,M)
This Father's Day gift list from Surfnetkids includes a lot of cute ideas, like a home movie, family game night, gifts for purchase, handmade gifts, and more.
Stories to Celebrate Father's Day (Audio)  (M,O)
StoryCorps, a nonprofit oral history organization, features a collection of audio-recorded stories, interviews, and conversations with fathers and their children to celebrate Father's Day.
The History of Father's Day (M,O)
Father's Day was officially recognized as a holiday in 1972, 58 years after Mother's Day was made a holiday. Learn more about the origins of Father's Day and the campaign to name it a holiday from History.com.
Father's Day Census Data and Lessons (Y,M,O,T)
These Father's Day lesson plans from the Census Bureau incorporate data and statistics about fathers and Father's Day. Includes discussion topics and activity ideas for all ages.
Father's Day Facts and Stats (Y,M,O)
InfoPlease has all the interesting encyclopedic information you're looking for on Father's Day. You can learn about the history of neckties, dads by the numbers, famous father's, animal dads, and more.
Facts About American Dads (M,O)
These facts about American dads from Pew Research Center highlight the changing role of fathers in the US.
Father's Day Lesson Plans (Y,M,O,T)
A collection of lessons and activities to celebrate and learn about our dads, including a family name study, mapping dad's life, learning about dad's job, and more. From Teachnology.
Father's Day Lesson Plans (Y,M,O,T)
These Father's Day lesson plans from Education World will have students learn about their dad's, write letters, create keepsakes, and more.
Suggested Reading About Father's Day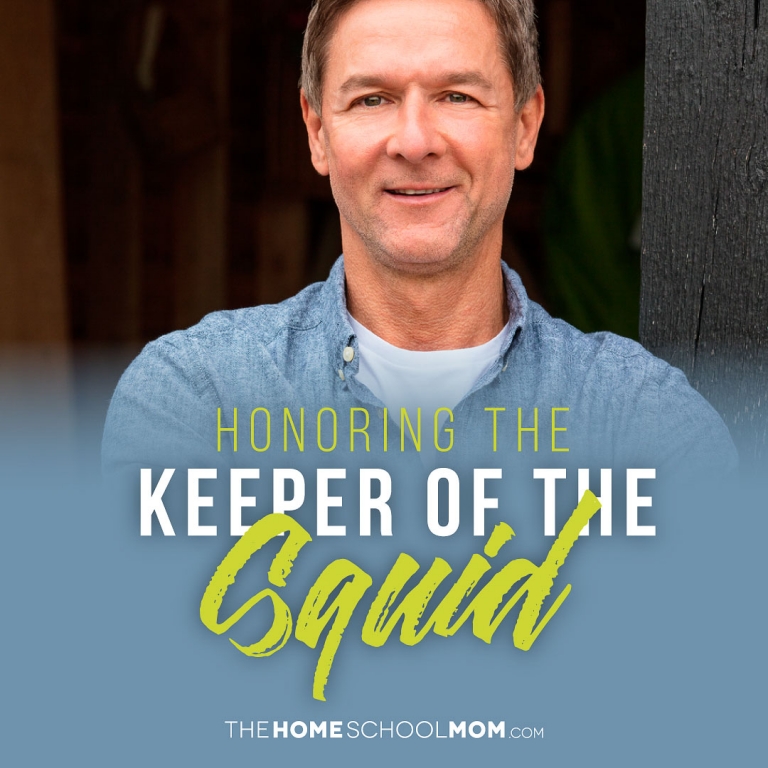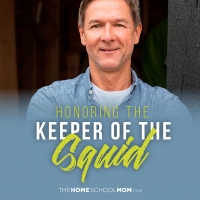 I have kept a secret from my husband. We have moved an average of every two years since we began homeschooling, and some homeschool materials have gotten, uh, misplaced from move to move. Including the squid. Which I had never told him about. Read More »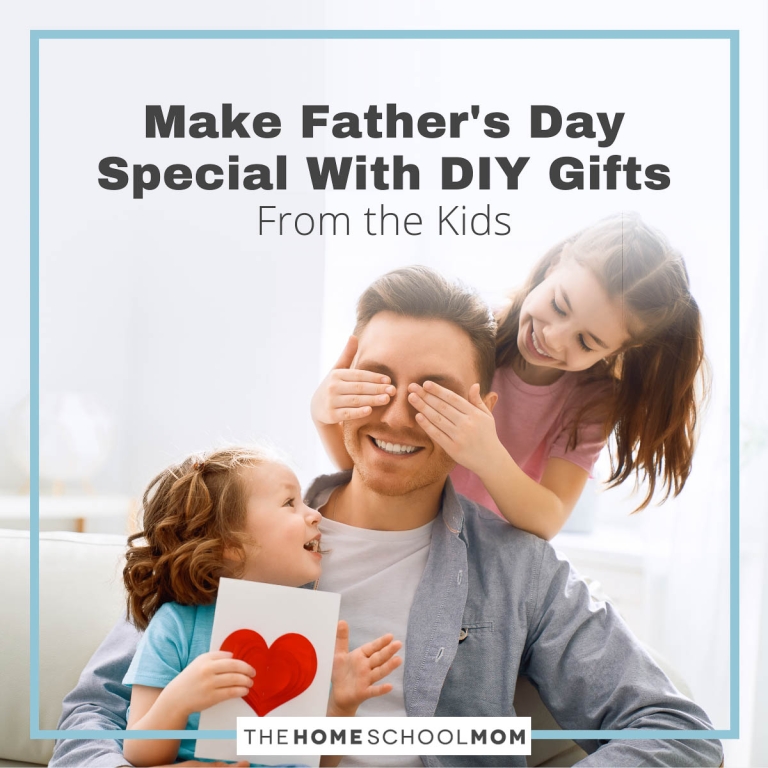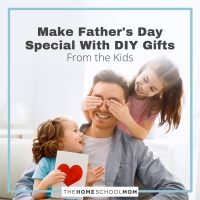 Dads: We love 'em, we need 'em, and it would be a whole lot harder to homeschool without 'em! Father's Day gives us the chance to tell our dads just how important they are to us! Whether it's simple or involved, kids can do something special for Father's Day, and learn at the same time. Read More »