Activities, Lesson Plans, and More
Age Range Key
Y—Young (PreK-3rd)
M—Middle (4th-6th)
O—Older (7th-12th)
T—Teacher Resources
Easter Word Puzzles  (Y, M, O, T)
Use the premade Easter word list to print word searches, word scrambles, and crossword puzzles - or create your own custom puzzles.
Egg Drop Experiments  (Y, M, O, T)
The egg drop experiment is a fun activity that can be adapted to all age ranges and teach a variety of subjects. These lesson plans from Northeastern University are designed for grades 3-12 and include handouts and presentations to customize your project.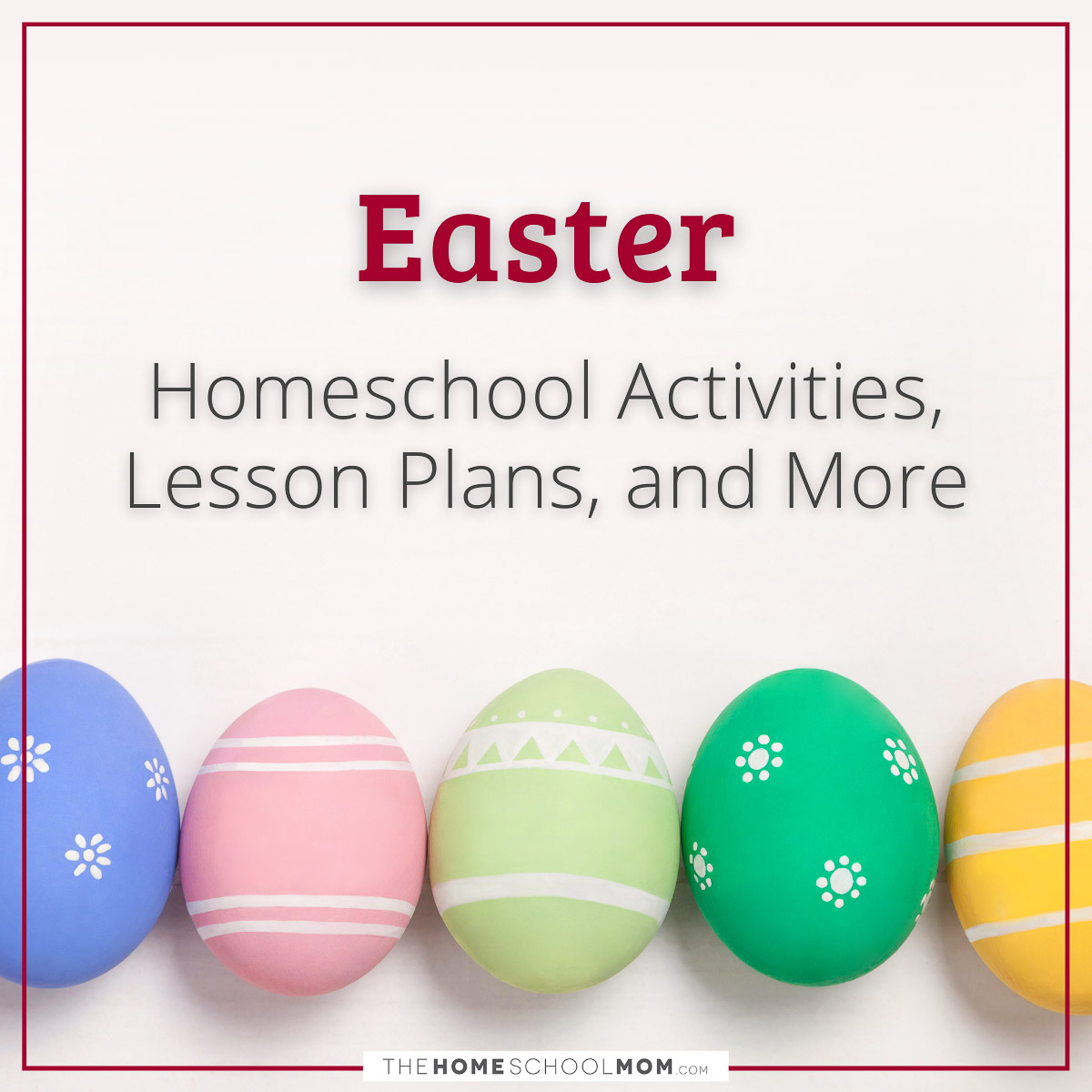 Easter Story Bible Study  (M, O)
This Easter bible study examines the Easter story, from the Last Supper to Resurrection, using all four of the Gospels - Matthew, Mark, Luke, and John.
The History of Easter Traditions and Symbols  (M, O)
Symbols like the Easter Bunny and Easter Eggs are well-known across the country. This article from History.com looks at the origins of popular Easter symbols and how they've changed through time.
The History of Easter  (M, O)
Jesus is thought to have died around 30 A.D., but some Easter traditions pre-date his death. Learn about the history behind the holiday and how its traditions have changed over time.
Easter Fun Facts and Activities  (Y, M, O)
Holidays.net has everything you need to celebrate Easter, including tons of fun facts, trivia, and more in-depth articles on specific Easter topics like Lent, Palm Sunday, and Good Friday. The site also hosts plenty of activities like games, crafts, coloring pages, recipes, and more.
Easter at the Holiday Spot  (Y, M, O)
TheHolidaySpot.com hosts an Easter mega-page that includes the History of Easter, Easter Around the World, fun facts, crafts, activities, and more.
7 Fascinating Easter Traditions Around the World  (M, O)
Easter is celebrated by Christians all over the world. Here's a look at the festivities and customs from 7 different countries.
Easter Lesson Plans  (Y, M, O, T)
These Easter lesson plans from Education World are a fun way to integrate Easter into your other studies. Inside, you'll find lesson plans that use Easter themes to teach geography, math, science, and more.
Easter Science Experiments  (Y, M, O, T)
These Steve Spangler activities are a fun way to bring science into your Easter study unity. Learn how to grow and shrink marshmallows and eggs, make Easter egg geodes, and more. The activities are no longer available on the original website but we have linked to the archived pages at the Wayback Machine. They are slow to load but worth the wait.
Resurrection Eggs  (Y,T)
Resurrection Eggs are a great way to tell the story of Easter. Here's how you can make your own set of resurrection eggs using items that are really easy to find. Alternatively, you can use our printable Resurrection Eggs Cards which feature images of these items. Also included here is a printable script for telling the story of Easter and several fun games you can play with Resurrection Eggs.
DLTK's Custom Dominos  (Y)
Great tool for any holiday or unit study theme. Pick an Easter theme for your dominoes and then choose color or black and white before printing.
Primary Games Easter  (Y,M,T)
A large collection of online puzzles and games for Easter, including jigsaw puzzles, matching games, tic tac toe, and more. You can also find coloring pages, reading recommendations, crafts, and other activity ideas.
Peeps Virtual Factory Tour  (Y,M,O,T)
Peeps produces BILLIONS of marshmallow Easter candies each year - enough to circle the earth two and a half times! Learn about the company history and how Peeps are made with this virtual factory tour.
Animated Easter Story for Kids  (Y)
This animated Easter video is a fun way to celebrate spring. KIDOONS Network offers mobile games, crafts, and coloring pages.
Easter Story Cookies  (Y,M,O,T)
A pecan sugar cookie recipe from DLTK that uses the ingredients to tell the story of Easter.
Resurrection Rolls  (Y,M,O,T)
This dessert roll recipes is tasty and features a disappearing act that accompanies the Easter story.
Suggested Reading About Easter/Lent