Activities, Lesson Plans, and More
Age Range Key
Y—Young (PreK-3rd)
M—Middle (4th-6th)
O—Older (7th-12th)
T—Teacher Resources
Invasion of Normandy Military Topics from the Naval History and Heritage Command  (O)
The Naval History and Heritage Command is an association of Naval museums across the United States that collects documents, artifacts, photos, oral histories, and art from the U.S. Navy. In addition to a large online collection of primary sources, the site hosts a vast amount of historical information, where you can research in-depth topics such as D-Day Planning, Military Innovation, and First-Hand Accounts.
D-Day Articles and Biographies  (M, O)
A collection of articles, biographies, videos, and an interactive timeline for learning about D-Day. From History.com.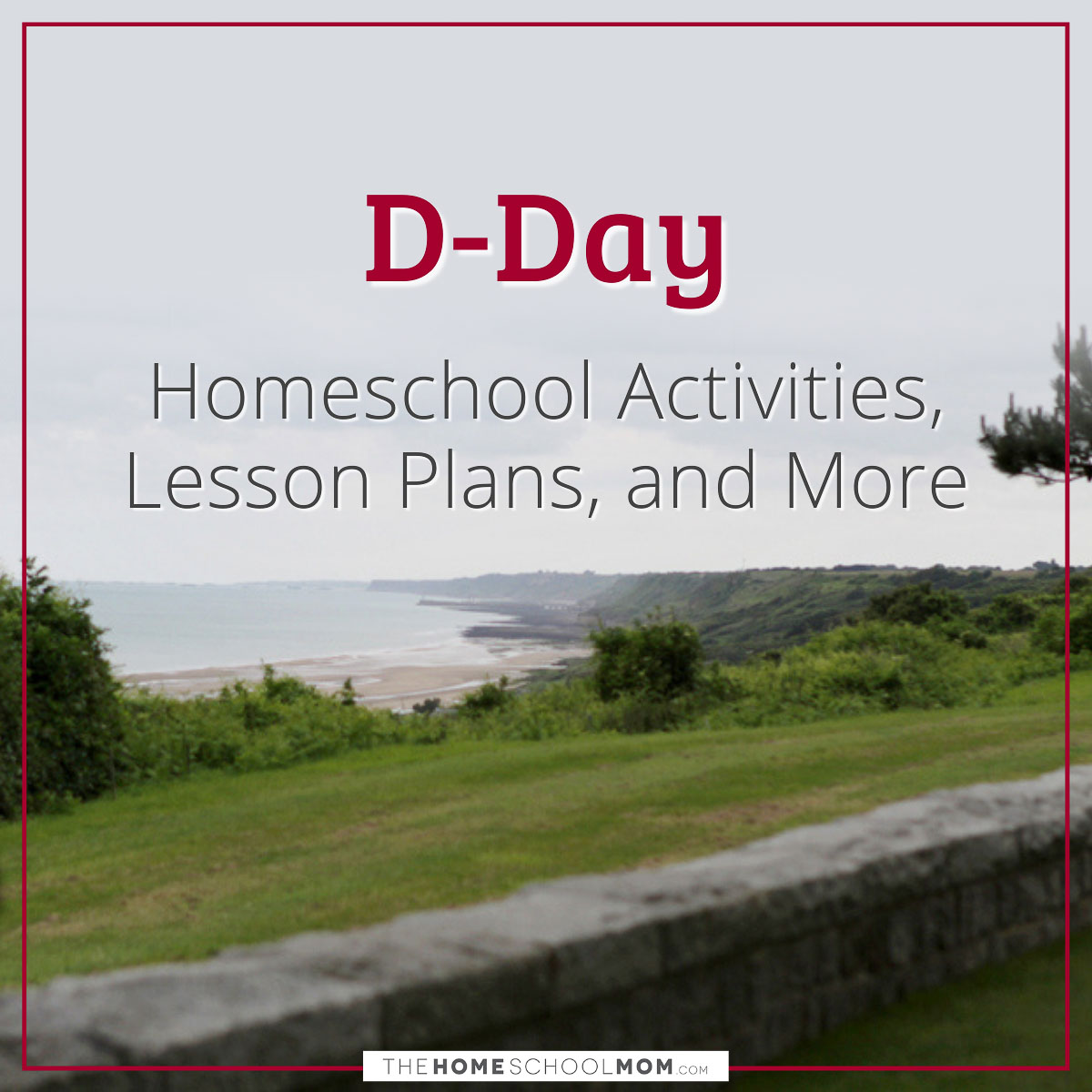 D-Day Interactive Timeline  (M, O)
This interactive timeline of D-Day planning and events includes historical photos, video interviews, and key stats.
Smithsonian Institute D-Day Lesson Plans  (Y, M, O, T)
The Smithsonian Institute offers K-12 lesson plans that utilize primary sources, artifacts, and interactives to learn about D-Day and WWII.
D-Day Primary Source Activities  (O)
In this lesson plan from Spartacus Educational, students will examine several primary source documents, compare and contrast perspectives, and complete several other critical thinking activities related to the sources.
D-Day People and Planning: Imperial War Museums  (Y, M, T)
The Imperial War Museums are an association of British military museums that "uncover the causes, course and consequences of war, from the First World War through to present-day conflict." Search their large collection of resources and artifacts related to WWII, or start with this D-Day lesson plan designed for ages 9-14.
D-Day Beaches in Normandy (Google Map)  (M, O)
Explore historic sites in Normandy via Google Maps. This maps highlights museums, cemeteries, memorials, and other notable D-Day sites.
D-Day Girls: The Spies Who Armed the Resistance, Sabotaged the Nazis, and Helped Win WWII  (O)
"D-Day Girls: The Spies Who Armed the Resistance, Sabotaged the Nazis, and Helped Win WWII" is a book by journalist Sarah Rose who researched the history of women in combat and their contributions to WWII. This overview provides a look at 3 prominent women from her book.
Forgotten: D-Day's Black Heroes Segregated in War and History  (M, O)
"Forgotten: D-Day's Black Heroes Segregated in War and History" is a book by journalist Linda Hervieux who investigated and reported on the contributions of African American service members in WWII. This interview with the author provides an overview of the book.
D-Day Stories from WWII Veterans  (O)
In its D-Day collection, the Library of Congress has collected and published stories from WWII veterans. You can learn about their stories through video, memoirs, diaries, letters, and more.
How to Teach D-Day  (O,T)
From media reports to source documents, this collection of lesson resources will inspire teachers across the curriculum to celebrate the anniversary of the Normandy landings. Website source is the Guardian News and Media Teacher Network division.
TeachersFirst's D Day Resources  (M, O, T)
This collection of reviewed resources from TeachersFirst is selected to help teachers and students honor D Day and the important events of World War II through related projects and classroom activities.
General Eisenhower Documents and Photographs Taken on D-Day  (M, O, T)
Primary sources from The U.S. National Archives and Records Administration teaching with Documents division that includes messages, statements, and orders drafted by General Dwight D. Eisenhower, as well as historical photographs.
Internet Archive D-Day Broadcast recordings  (Y, M, O, T)
On June 6, 1944, the allies invaded Normandy in what was to become known as the D-Day assault. The Internet Archive has made available recordings of the real-time news broadcasts that were Americans' window into what was happening. With no internet or television, these broadcasts were the public's only access to the events overseas as their loved ones participated in what was to become one of the most well-known assaults in military history. The recordings span June 6 and June 7 as Americans listened for the success or failure of this monumental mission.
A Long Thin Line of Personal Anguish  (M, O, T)
Wartime columnist Ernie Pyle personalizes the losses on the beaches of Normandy. This resource includes the article written and recordings of veterans retelling their experiences.
1944 Newsreel: "D-Day!"   (M, O, T)
A 1944 news video overview of D-Day from the U.S. Office of War Information that was played in theaters.
D-Day: "The Great Crusade" (Video)  (M, O, T)
Eisenhower's address to the troops prior to Operation Overlord (code name for the Normandy assault)
The Fallen: A Visual Reminder of Those Lost at Normandy  (M, O, T)
Sandinyoureye makes sand & ice sculptures. The Fallen are sand drawings of people created on the beaches of Normandy to represent the 9000 civilians, German and Allied Forces that died on the 6th June D-Day landing conflict.
The National World War II Museum  (Y,M,O,T)
Renowned historian, author and educator, Dr. Stephen Ambrose founded The National World War II Museum Foundation in New Orleans in 1991. The Museum, which opened on June 6, 2000, is the only museum in the United States that addresses all of the amphibious invasions or "D-Days" of World War II, honoring the more than one million Americans who took part in this global conflict. The National World War II Museum opened its doors on the 56th anniversary of the Normandy invasion that liberated Europe. It is located in New Orleans, Louisiana because it was here that Andrew Higgins built the landing craft used in the amphibious invasions; the landing craft which President Eisenhower believed won the war for the Allies. The Museum stands as our country's tribute to the men and women who made the invasions in Europe, Africa and the Pacific theaters successful. It presents their stories to an international audience, preserves material for research and scholarship, and inspires future generations to apply the lessons learned from the most complex military operation ever staged.
National D-Day Memorial  (M,O,T)
Find resources remembering the Normandy Invasion, commonly known as D-Day, by the Allied Forces. From the National D-Day Memorial site in Bedford, Virginia (so located because proportionally Bedford suffered the greatest number of losses from any US community).