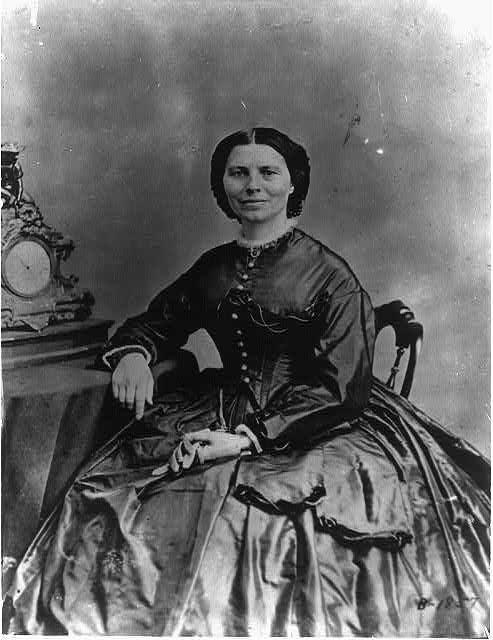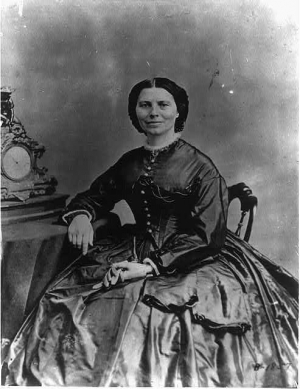 Clara Barton is best known for founding the American Association of the Red Cross. She dedicated her life to helping people in need, both at home and abroad, and during times of peace and episodes of war.
Born - December 25, 1821
Died - April 12, 1912
Activities, Lesson Plans, and More
Age Range Key
Y—Young (PreK-3rd)
M—Middle (4th-6th)
O—Older (7th-12th)
T—Teacher Resources
Founder Clara Barton (Y, M)
From the American Red Cross. Professional biography of Clara Barton. Contains a quiz students can take following the reading.
Clara Barton; Relief organizer and Humanitarian (Y, M, O, T)
Biography from The Civil War Trust
Clara Barton Homestead (M O T)
From The National Park Service.gov
Clara Barton (Y, M, O, T)
From History.com
Clara Barton 1821-1912 Civil War Nurse and Founder American Red Cross (Y, M, O, T)
From American Civil War. Com
Clara Harlowe Barton (1821-1912) (Y, M, O, T)
From Shotgun's Home of the American Civil War.com
Clara Barton Biography (Y, M, O, T)
From Biography.com
The Women Who Went to the Field (Y, M, O, T)
A poem written by Clara Barton
She was "The Angel of the Battlefield" (Y, M, O, T)
From the Library of Congress' Wise Guide. The Wise Guide is a monthly Web magazine of historical highlights and fascinating facts.
Clara Barton Quotes (Y, M, O, T)
From Brainy Quote.com
Clara Barton National Historic Site (Y,M,O,T)
Clara Barton dedicated her life to help others both at home and abroad, in peacetime as well as during military emergencies. Glen Echo was her home the last 15 years of her life
Clara Barton Birthplace Museum (Y,M,O,T)
The Clara Barton Birthplace Museum teaches the timeless lessons of compassion and service through Clara Barton's life story. Throughout her long life she sought to improve people's lives by, in her own words, "offering a hand up, not a handout." Clara Barton has inspired countless teachers, medical professionals and social workers. Almost two centuries after her birth, the incredible stories of this great humanitarian continue to draw students and families to her childhood home to learn about her boundless mercy and commitment.