Activities, Lesson Plans, and More
Age Range Key
Y—Young (PreK-3rd)
M—Middle (4th-6th)
O—Older (7th-12th)
T—Teacher Resources
Rethinking Cinco de Mayo (T)
An article and collection of lessons and activities that challenges educators to go beyond the basics when teaching Cinco de Mayo. Some of the resource topics include the Chicano Movement, the US Mexico War, Immigration and Deportation, and more.
Cinco de Mayo and the Civil War (M,O)
Some of the first Cinco de Mayo celebrations in the US date back to the American Civil War era. This TIME article explores the history of Cinco de Mayo and the Civil War's significance to it.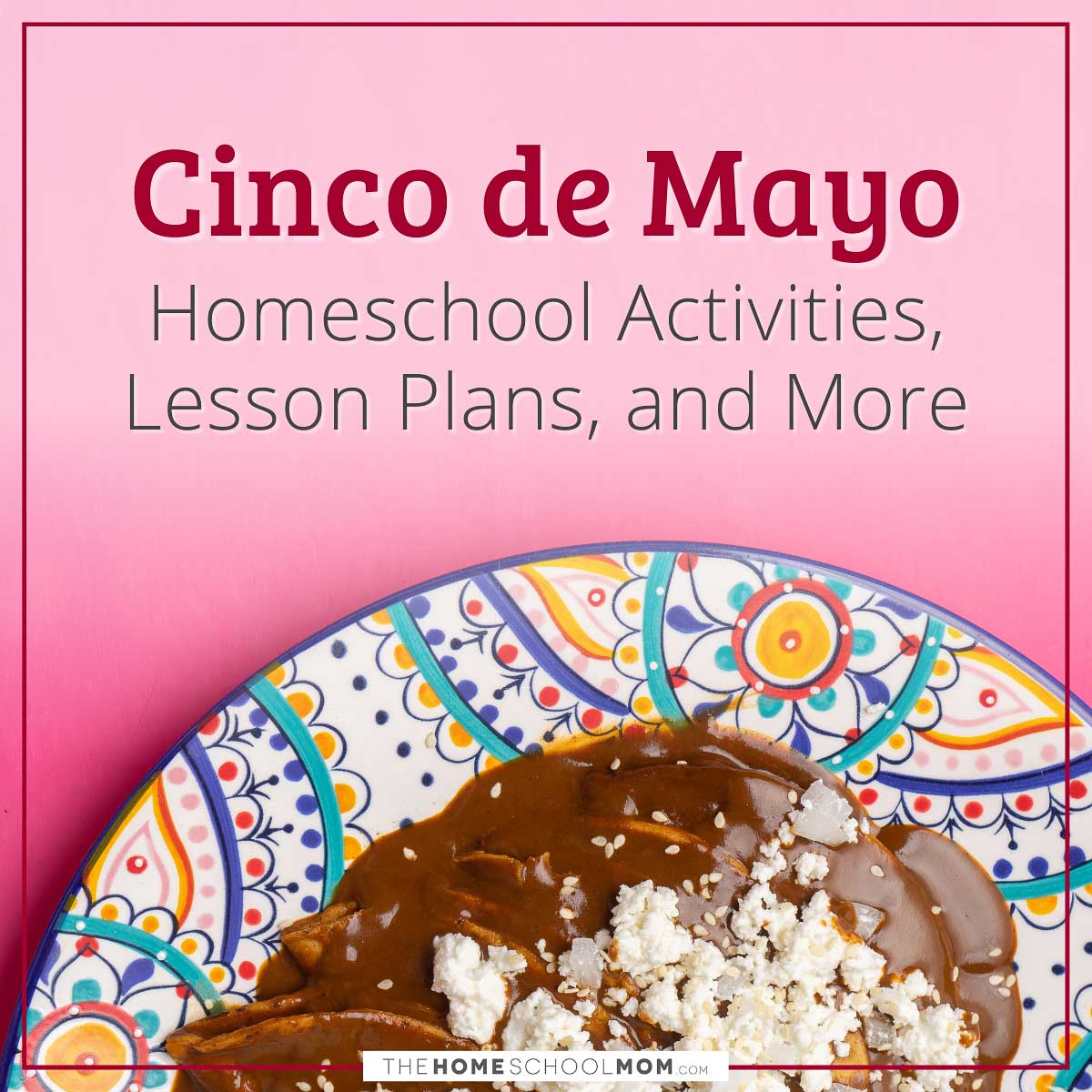 Mexican Patriots, the Chicano Movement, and Cinco de Mayo (O)
An article from Mexika that looks at the history of Cinco de Mayo, Mexican activist organizations from the late 1860s, the Chicano Movement of the 1960s and 70s, and how they all intertwine.
Cinco de Mayo in Puebla, Mexico (Y,M,O)
Cinco de Mayo celebrations in Puebla, Mexico can last for as long as a week, beginning with the Puebla International Mole Festival and ending with a parade and reenactments.
Puebla's 150th Cinco de Mayo (Video) (Y,M,O)
Join Puebla's Cinco de Mayo celebration virtually via YouTube.
The History of Mole Poblano (O)
Mole Poblano, a rich sauce made with chile, chocolate, and dozens of other ingredients, is staple of Cinco de Mayo celebrations and the National Dish of Mexico. Various cultures and time periods contributed to the creation the dish, including ancient Persian and indigenous Mesoamerican cultures.
Cinco de Mayo Celebration and the Influence of Mexican Culture in the U.S. (Y)
Tons of fun crafts, recipes, activities, and books for celebrating Cinco de Mayo with kids. From the Multicultural Kid Blog.
Authentic Ideas for Celebrating Cinco de Mayo (Y,M,O,T)
A collection of activity ideas, authentic crafts, books, research topics, reading materials, and more for celebrating Cinco de Mayo. From Spanish Mama.
Cinco de Mayo Crafts, Quizzes, and Printouts (Y,M,T)
A large collection of resources for celebrating Cinco de Mayo and learning about Mexico from Enchanted Learning. Included are printable worksheets, activity pages, puzzles, maps, crafts, an English/Spanish picture dictionary, and more.
Cinco De Mayo Lesson Plans  (Y,M)
These Cinco de Mayo lesson plans from Teachnology cover geography, art, music, and more. For all ages.
Cinco de Mayo History   (Y,M,O,T)
Learn about the history of Cinco de Mayo and find photos, videos, and articles on related topics from History.com.
Mexico Activities for Kids (including Cinco de Mayo)  (Y,M)
A brief intro to Mexico and its holidays, Cinco de Mayo (May 5th), Mexican Independence Day (Sept 16th), Mexican Revolution (Nov 20), for kids. Includes recipes, crafts, worksheets, coloring pages, and other activities. From DLTK's kids.
Cinco de Mayo: Celebrating Mexico's History  (Y,M,O,T)
A variety of ways to celebrate and lesson ideas are suggested at this site from Teachers First.
Overview of Cinco de Mayo  (Y,M,O,T)
Cinco de Mayo is not, in fact, Mexico's Independence Day but a holiday that commemorates the victory of Mexico in Battle of Puebla of 1862 and is more widely celebrated in the US than in Mexico. This article from How Stuff Works provides a brief overview of the history and cultural significance of the holiday.
Make a Paper Bag Poncho  (Y)
In this easy art project for elementary students, all you need is a paper bag and art supplies. From Kinder Art.