Activities, Lesson Plans, and More
Age Range Key
Y—Young (PreK-3rd)
M—Middle (4th-6th)
O—Older (7th-12th)
T—Teacher Resources
American Chemical Society Educational Resources  (Y,M,O,T)
The American Chemical Society has an extensive collection of educational resources, lesson plans, and activities for learning about and teaching chemistry.
Adventures in Chemistry  (Y,M,T)
Adventures in Chemistry is an educational website for kids, where they can explore chemistry with hands-on experiments, games, activities, lessons, and other educational resources. From the American Chemical Society, for grades K-8.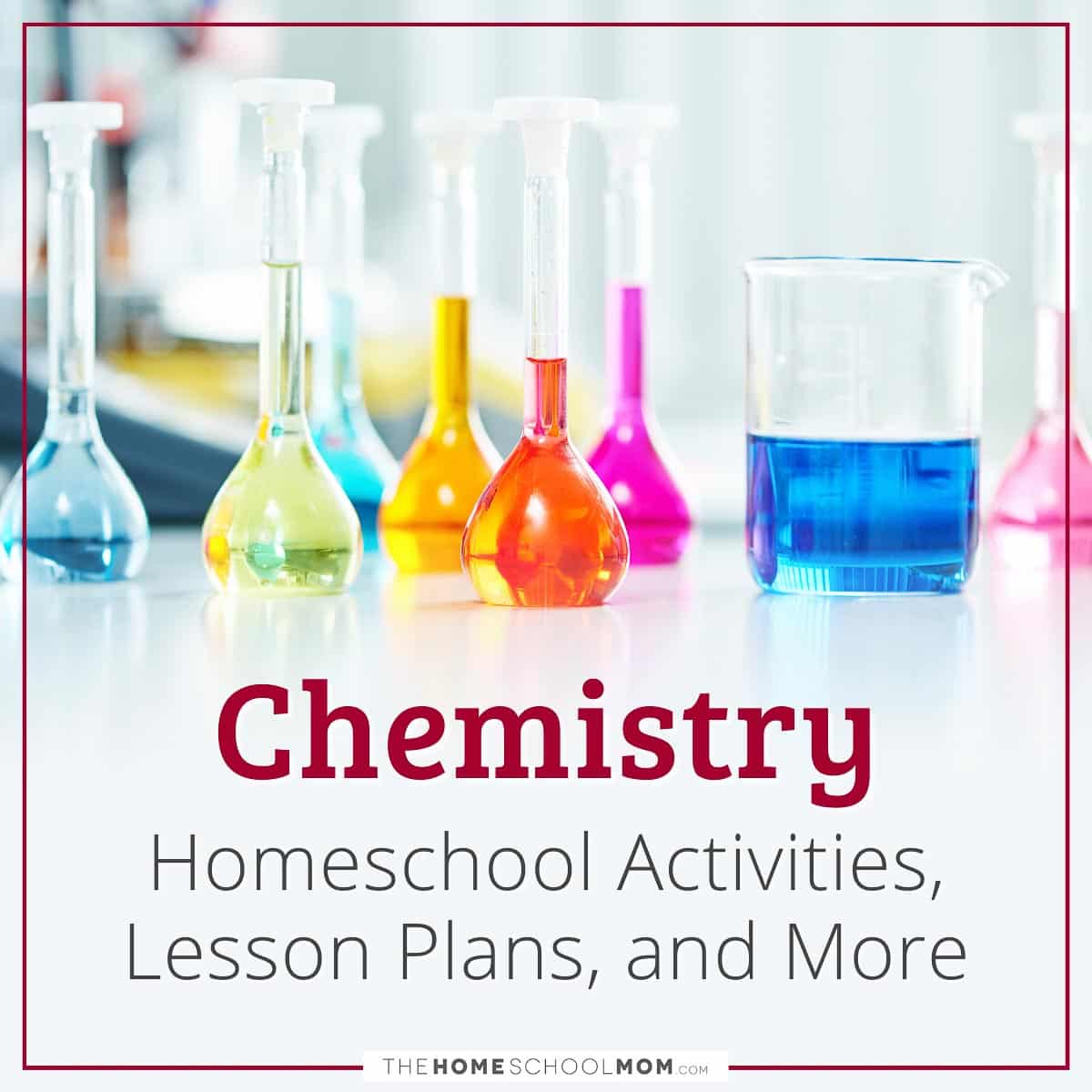 Royal Society of Chemistry  (Y,M,O,T)
The Royal Society of Chemistry offers a large collection of resources, articles, videos, activities, and interactive tools for chemistry learning.
Chemical Educational Foundation  (Y,M,T)
The Chemical Educational Foundation website offers a number of educational resources, including virtual workshops, activity guides, videos, and more. It also hosts the annual You Be The Chemist Challenge, for students grades 5-8.
Google Arts & Culture Chemistry Resources  (Y,M,O,T)
Google Arts & Culture has a large collection of online chemistry resources, including interactive exhibits, virtual tours, lesson plans, and other educational materials. Learn about famous chemists, the history of chemistry, and more.
Khan Academy Chemistry Resources  (O)
Khan Academy offers a number of online chemistry courses and resources, including AP Chemistry, Organic Chemistry, Inorganic Chemistry, a Chemistry Library, and more.
Fiveable: AP Chemistry  (O)
Fiveable has an entire, 9-unit AP Chemistry course that includes study materials, practice exams, and other resources. Units include Atomic Structure & Properties, Molecular & Ionic Bonding, Intermolecular Forces & Properties, Chemical Reactions, Kinetics, Thermodynamics, Equilibrium, Acids & Bases, and Applications of Thermodynamics.
Bozeman Science Chemistry  (O)
Paul Andersen is a science teacher who creates comprehensive YouTube video courses and tutorials. His 11-Unit Chemistry course is available online.
DIY: Chemistry Activities  (Y,M)
At DIY.org, students can work on self-directed projects and complete challenges in various "DIY" skills. In addition to many other topics, DIY offers chemistry challenges and tutorials, including Setting Up a Chemistry Lab, Making Bath Bombs, Making Explosions, Growing Soap, Writing a Chemical Message, and tons more. Designed for students ages 7-13.
The Concord Consortium: Chemistry Activities  (Y,M,O,T)
The Concord Consortium has an assortment of chemistry lessons, activities, experiments, and resources for K-12 students.
ChemCollective  (M,O,T)
ChemCollective is a website by Carnegie Mellon University that offers a large collection of virtual labs, tutorials, courses, activities, and other resources for learning chemistry. You can search by resource type or topic, including Stoichiometry, Thermochemistry, Kinetics, Equilibrium, Acid-Base Chemistry, Solubility, Oxidation/Reduction & Electrochemistry, Analyical Chemisty, Physical Chemistry, and Properties of Solutions.
Middle School Chemistry  (M, O)
Middle School Chemistry is "a resource of guided, inquiry-based lesson plans that covers basic chemistry concepts along with the process of scientific investigation." From the American Chemical Society (ACS), the free book helps students ask scientific questions and investigate them, design and conduct experiments, understand their observations on the molecular level, and record and communicate results. The lessons can be viewed online with multimedia or downloaded as a 22MB PDF file. The lessons are also available in Spanish.
Simply Science  (Y,M,O,T)
Math and Science help website for students grades 6-12. Offers Physics, Chemistry, Biology and Math helps for kids looking at AP, IB and school programs. Formerly wonderwhizkids.com
Middle School Science  (M,T)
MiddleSchoolScience.com is a website by Liz Belasic that is designed to help middle school students with science concepts and word choices. It offers a wealth of lessons, activities, and other resources for students grades 5-8.
Chem4Kids   (Y,M,O,T)
Chem4Kids has information on matter, atoms, elements, the periodic table, reactions and biochemistry. This site offers an introduction to the science of chemistry, including an interactive periodic table. It is well-designed and full of great information.
Chem Help ASAP  (O)
YouTube channel, Chem Help ASAP, is dedicated to offering free help to high school and college chemistry students. Help in general/analytical chemistry, focused mostly on high school and first year college students. Erland concentrates on the organic/medicinal chemistry side for college level students.
Crash Course: Chemistry  (O)
This video chemistry refresher course from Hank Green of the VlogBrothers is based on AP chemistry curriculum, but it also covers some organic chemistry.
Interactive Periodic Table  (M, O)
TEDed, the branch of TED developed specifically for educators, offers this interactive periodic table with a video (approximately 6 minutes each) about each element. Also included is a link to a page with ways to Dig Deeper (for example, one of the Dig Deeper links for aluminum is to a video of aluminium soda cans being tested with both an acid and a base to see what kind of reaction they produce) and a page with examples of products that contain the referenced element and how they are used.
ChemiCool  (M,O)
ChemiCool is an interactive Periodic Table of Elements. Each element is featured on the main table with its atomic number and color coded into groups. Click on any element and you are taken to a page with detailed information for each element, including appearance and characteristics, reactions, energies, measurements, abundance, cost, and more. The site also includes a chemistry dictionary and chemistry tools.
Interactive Periodic Table of Elements  (O,T)
This periodic chart from Lenntech lets you click on the respective elements that links to a page that explains its chemical properties, health effects, environmental effects, application data, an image and also information of the history/inventor of each element.
Molecular Workbench  (M,O,T)
The Molecular Workbench is free software from the Concord Consortium that can be used for creating and exploring dynamic molecular models.
PhET Chemistry Simulations  (O)
PhET, from the University of Colorado Boulder, offers interactive chemistry simulations on Molecules, Diffusion, Gasses, Density, States of Matter, Atomic Interactions, and more.
Element Flash Cards  (M,O)
Test your knowledge of elements through interactive flashcards on the Jefferson Lab website.
Periodic Table Song  (Y,M,O,T)
The Elements (To be sung to the tune of Gilbert and Sullivan's A Modern Major General). From ScienceBase.com, the personal blog of Science Writer David Bradley.
Chemistry Games  (Y,M,O,T)
Online games teach students the chemical elements, periodic table, and more. From Shephard's Software.
Make a Snowflake  (Y,M)
Demonstrate basic principles of chemistry by making a snowflake from borax. From Enchanted Learning.
Critter Chemistry  (M,O)
Critter Chemistry is a series of articles from the American Chemical Society's Chemical and Engineering News publication that explores the chemistry found in nature and wildlife.
What's That Stuff?  (M,O)
What's That Stuff? is a series of articles from the American Chemical Society's Chemical and Engineering News publication that explores the chemistry behind everyday materials and substances.