Activities, Lesson Plans, and More
Age Range Key
Y—Young (PreK-3rd)
M—Middle (4th-6th)
O—Older (7th-12th)
T—Teacher Resources
Canada Day Celebrations  (Y, M, O)
Find all of this year's official Canada Day celebrations and information on the official website of the Government of Canada. You can find links to events across the country, a celebration kit, activity ideas, historical information, and more.
How Canada Got Its Name  (M, O)
The name "Canada" roughly translates to "village." This is the story of how the country got its name and some history leading up to its formation.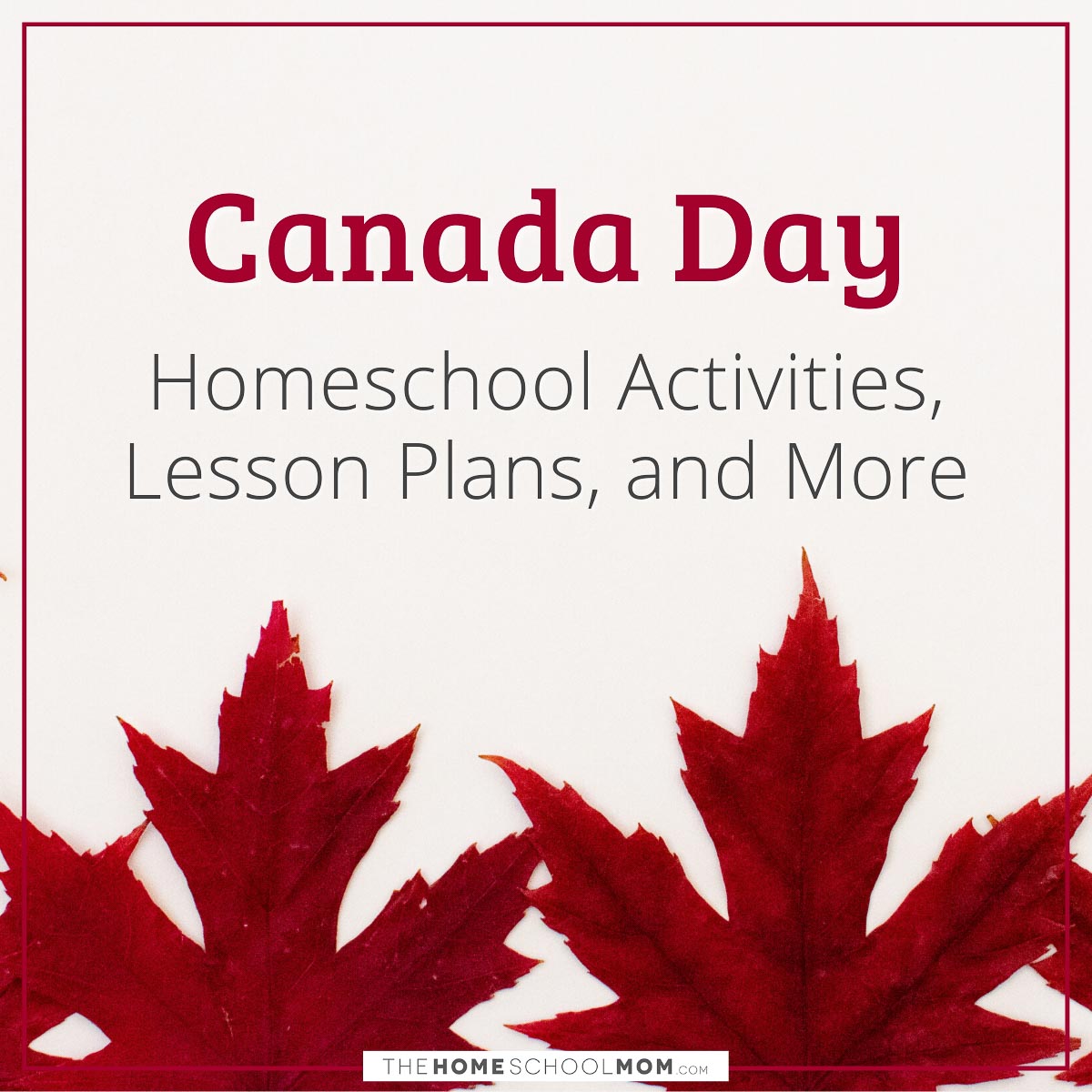 Canada's Constitution Challenge Game  (M, T)
Learn about Canadian history and the creation of its constitution by creating a board game. These lesson plans from Crayola include several topics for further research and discussion.
Canada Day Activities  (Y, M, O, T)
Celebrate Canada Day with some of these traditional Canadian activities. Ideas include charades, crafts, recipes, hockey, and more.
Canada Day Printables  (Y, M, T)
A large collection of Canada Day printables from BigActivities.com. Includes coloring pages, connect the dots, word searches, sudoku, crosswords, and more. Multiple difficulty levels for puzzles are available.
Canada Day Facts, Activities, and Printables  (Y, T)
A collection of resources from Twinkl to celebrate Canada Day. Inside, you can find: Printable banners, worksheets, word searches, and other handouts. Free membership required to download.
Canada's Long, Gradual Road to Independence  (M, O)
British colonies united under the name Canada for the first time in 1867, but it would take more than 100 years for the country to gain full independence. Read more in this article from History.com.
Canada Coloring Pages  (Y, T)
This collection of printable coloring pages from DLTK includes popular Canadian symbols as well as those from the First Nations.
Canadian Facts and History  (O)
An encyclopedic article covering Canada's culture, government, economy, and history. From Info Please.
Map of Canada  (Y, M, O)
A printable world map coloring booklet that includes a blackline labeled map of Canada.
Geography of Canada  (Y, M, O)
Resource from 3D geography covering a wide range of information about Canada including geography, industry, currency, climate, culture, and more.
"O Canada" Video  (Y, M, O)
YouTube video with song and lyrics for the Canadian national anthem
The Great Canadian Oath  (Y, M, O)
Reciting the oath is a Canada Day tradition started in 2012. Watch a video of the oath and discuss the rights and responsibilities of citizenship.
Canada Day Resources and Printables  (Y, T)
Canadian lesson plans, worksheets, puzzles, clipart, and coloring pages from TeacherPlanet.com.
DLTK's Custom Dominos  (Y)
Great tool for any holiday or unit study theme. Pick the Canada theme for your dominoes and then choose color or black and white before printing.