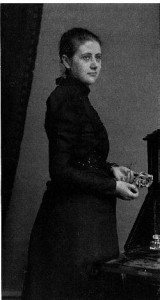 Beatrix Potter is known for writing The Tale of Peter Rabbit. A trained artist, she drew the pictures in all her children's stories. She wrote and illustrated 28 books that have been translated in over 35 languages and sold over 100 million copies. In addition to being an English writer, she was also a landscape and natural history artist, diarist, farmer, and conservationist.
Born - July 28, 1866
Died - December 22, 1943
Age Range Key
Y—Young (PreK-3rd)
M—Middle (4th-6th)
O—Older (7th-12th)
T—Teacher Resources
More Than Just Bunnies: The Legacy of Beatrix Potter (M,O)
Beatrix Potter was ahead of her time, as a woman born in the Victorian Era. Learn more about the life and work of Beatrix Potter in this biography from the Literary Traveler.
Beatrix Potter - Children's Author  (Y,M,O,T)
Beatrix Potter had a life-long love of nature and animals, which started from a young age and lasted throughout her life. Learn more about the life of Beatrix Potter in this biography on h2g2.com.
Beatrix Potter, Mycologist: The Beloved Children's Book Author's Little-Known Scientific Studies and Illustrations of Mushrooms (M,O)
In addition to a children's book writer and illustrator, Beatrix Potter was an astute observer of plants, mosses, lichen, and fungi, and she used a microscope to produce hundreds of scientifically-accurate, botanical drawings. Learn more about Potter's contributions to botany and mycology on The Marginalian.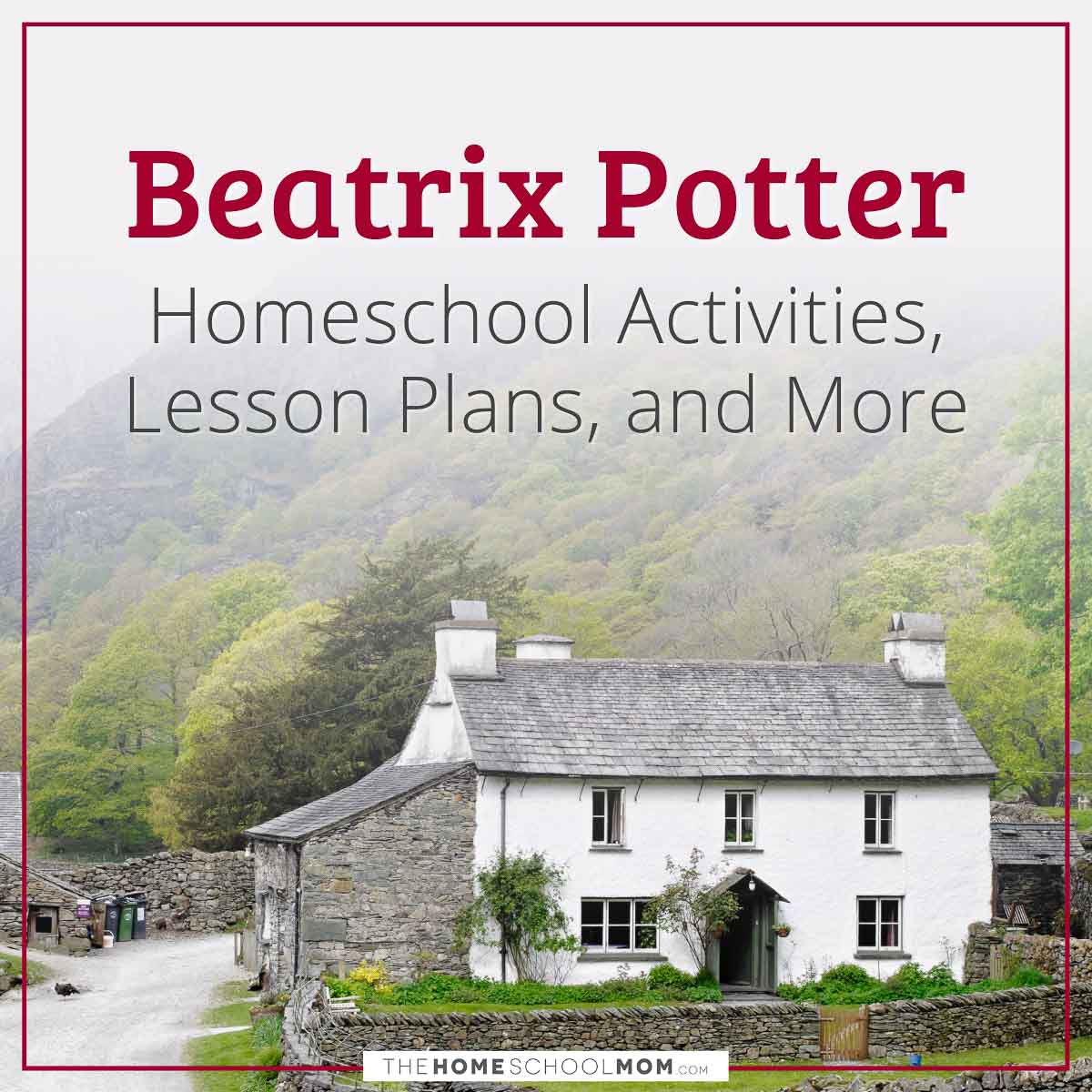 Beatrix Potter's Study and Contributions to Mycology (M,O)
In 1897, Beatrix Potter submitted a scientific paper on the reproduction of mushrooms by spores to London's Linnaean Society. Because the Linnaean Society was reserved for men only, the paper was presented by someone else. The paper was never published, but you can read more about it and Potter's scientific work on the Australian National Botanic Gardens website.
Victoria and Albert Museum Beatrix Potter Collection  (Y,M,O,T)
The Victoria and Albert Museum of London is home to a large collection of Beatrix Potter's illustrations, notebooks from her childhood, biographical information, and more which can all be accessed online.
The Armitt Museum Beatrix Potter Collection (Y,M,O)
Upon her death, Beatrix Potter left the bulk of her botanical and mycology drawings and illustrations to the Armitt Museum. A selection of her work can be found on the museum's website.
Beatrix Potter: A Life in Nature (M,O)
This educational website is a project by prominent Beatrix Potter biographer Linda Lear. The site contains biographical information, a detailed timeline of Potter's life, articles published across the web, links to additional resources, and more.
Beatrix Potter, the Lake District, and the National Trust (Y,M,O,T)
Beatrix Potter left more than 4,000 acres of farm land and flocks of Herdwick sheep to the National Trust. Learn about various sites and destinations on the land, Potter's life, her home, and more on the National Trust website.
Hill Top House and Garden: Beatrix Potter's 17th-Century Farmhouse (Y,M,O,T)
Learn about Beatrix Potter's Hill Top home, preserved in the Lake District. In addition to the home, the National Trust website features a digital collection of photos, drawings, and objects from the home and maintains and conserves the garden.
Miss Potter (Movie) (Y,M,O)
Miss Potter is a 2006 biographical film based on the life of Beatrix Potter and features animated characters from her stories. The full movie is available for free on YouTube.
Beatrix Potter eBooks (Y,M,O,T)
More than 20 of Beatrix Potter's books and stories are available for free on the Project Gutenberg website. You can download the books in multiple formats or read in-browser.
BBC School Radio: The Tales of Beatrix Potter (Y,T)
BBC School Radio features a collection of audio adaptations of 16 of Beatrix Potter's best-loved children's stories, including The Tale of Peter Rabbit, The Tale of Squirrel Nutkin, The Tale of Benjamin Bunny, and more. The stories are accompanied by downloadable resource packs that include worksheets, activities, discussion topics, and more. Designed for ages 5-7 years old.
The World of Peter Rabbit (Y,M,T)
PeterRabbit.com is a children's play site for online games, crafts, coloring pages, recipes, and other activities for kids. For parents and teachers, there are downloadable educator resources for ages 3-11 years old.
The World of Beatrix Potter Attraction (Y,M,T)
The World of Beatrix Potter Attraction is an interactive exhibit in the Lake District, Cumbria of UK. The attraction features recreations from scenes in Potter's books and reenactments that tell the story of Beatrix Potter and bring her characters to life. The attraction website includes downloadable, educational resource packets for early childhood and ages 5-11 that contain activities such as plant identification, observational drawing, storytelling, drama, and more.
Helen Beatrix Potter, Naturalist: STEM and Nature Activities (M,O,T)
This downloadable lesson plan from the American Physiological Society contains hands-on, inquiry-based, life sciences activities for grades 6-12. Using observational skills, students will learn the basis of identifying, classifying, and describing plants, animals, and other natural objects.
Beatrix Potter: Scientist, Artist, and Author Lessons and Activities (Y,M,O,T)
A teacher's guide from the Arkansas Natural Heritage Commission to "discovering science, nature, art, social history, and public land conservation" through the work of Beatrix Potter. The resource packet contains a large number of math and science activities, worksheets and puzzles, maps, and more that are appropriate and adaptable for multiple age ranges.
An Author Study of Beatrix Potter (Y,M,O,T)
"Beatrix Potter - most known for authoring children's books - lived quite the life before creating her popular books." This lesson from Study includes details on her life and an online quiz.
Beatrix Potter's Naughty Animal Tales (Y,M,T)
"By studying Beatrix Potter's childhood and her artwork, students gain insight into the unusual, solitary world of Victorian childhood and can compare/contrast it with their own world to understand why Potter wrote such simple stories and why she wrote about animals rather than people." A lesson plan from EDSITEment for grades K-5.