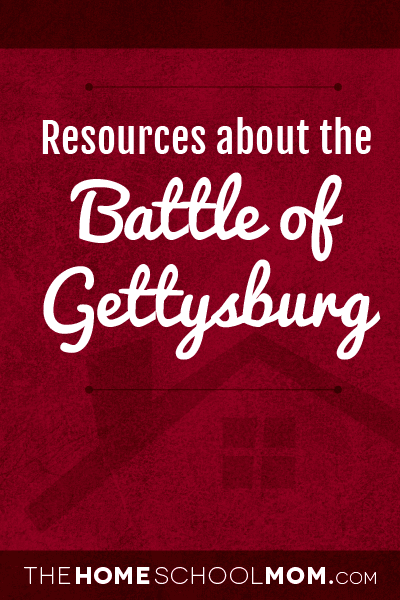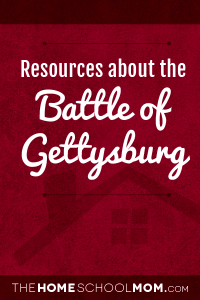 See legend at bottom for explanation of age codes
Classroom Tips for Memorizing the Gettysburg Address (T)
"To celebrate the 150th anniversary of the Gettysburg Address, documentarian Ken Burns, along with numerous partners, has launched a national effort to encourage everyone in America to video record themselves reading or reciting the speech. The collection of recordings housed on this site will continue to grow as more and more people are inspired by the power of history and take the challenge to Learn The Address. Here are some tips for helping students, in school or at home, memorize the Address."
Gettysburg National Military Park Virtual Tour of the battlefield (Y,M,O,T)
This Virtual Tour is led by Christopher Gwinn, Chief of Interpretation and Education at Gettysburg National Military Park. The Virtual Tour is built around each of the sixteen Auto Tour stops and provides a comprehensive and immersive experience of the Battle of Gettysburg. Best of all, you can visit the battlefield anytime and from anywhere! Experience the battlefield from home or take us along when your visit brings you to the hallowed ground of Gettysburg itself.
Gettysburg Address for kids (Y,M)
From American Historama.org, an Encyclopaedia of United States History for Kids
Exploring the Gettysburg Address with kids (Y,M,O,T)
Stories from the National Museum of American History
Looking for Lincoln (T,M,O)
From PBS.org A variety of primary sources and interactive content including lesson plans to study the life of Abraham Lincoln.
Gettysburg National Military Park (Y,M,O,T)
The Battle of Gettysburg was a turning point in the Civil War. It was the war's bloodiest battle with 51,000 casualties. The Union victory ended General Robert E. Lee's second and most ambitious invasion of the North.
The Gettysburg Address Teacher Resource Guide (M,O)
From the Abraham Lincoln Presidential Library and Museum
The Gettysburg Address: An American Treasure (O)
Lesson plan for students that uses elements of the Gettyburg Address to write and give a persuasive speech. Grades 11-12
Eyewitness to History: Battle of Gettysburg (M,O)
From Eye Witness to History.com
Battle of Gettysburg Overview (M,O,T)
From Gettysburg National Military Park (NPS)
Choices and Commitments: The Soldiers at Gettysburg (M,O)
Lesson plan from the National Park Service's Teaching with Historic Places series. Students will study the actions of the armies in the Battle of Gettysburg and the heart wrenching personal choices made by some of the participants.
Joshua L. Chamberlain Museum (Y,M,O,T)
The museum is the adult home of Joshua L. Chamberlain and his family. Chamberlain was the hero of Little Round Top at Gettysburg during the Civil War, Governor of Maine, and President of Bowdoin College. Guided tours explore Chamberlain's life, family and career.
Age Range Key
Y—Young (PreK-3rd)
M—Middle (4th-6th)
O—Older (7th-12th)
T—Teacher Resources