Activities, Lesson Plans, and More
Age Range Key
Y—Young (PreK-3rd)
M—Middle (4th-6th)
O—Older (7th-12th)
T—Teacher Resources
FAA Aviation Education Resource Library  (Y,M,O,T)
The FAA has a collection of K-12 aviation lesson plans, STEM AVSED videos, programs, activities, games, puzzles, and more for your future pilot.
National Air and Space Museum Research Resources  (O,T)
Resources for researchers interested in learning more about planetary science and the history of aviation and spaceflight. Includes monographs (books), serials, government publications, photographs, motion picture film and video, technical drawings, and more.
National Air and Space Museum Educator Resources  (Y,M,O,T)
The Smithsonian's National Air and Space Museum has a large collection of educator resources, including lessons, activities, videos, posters, and more.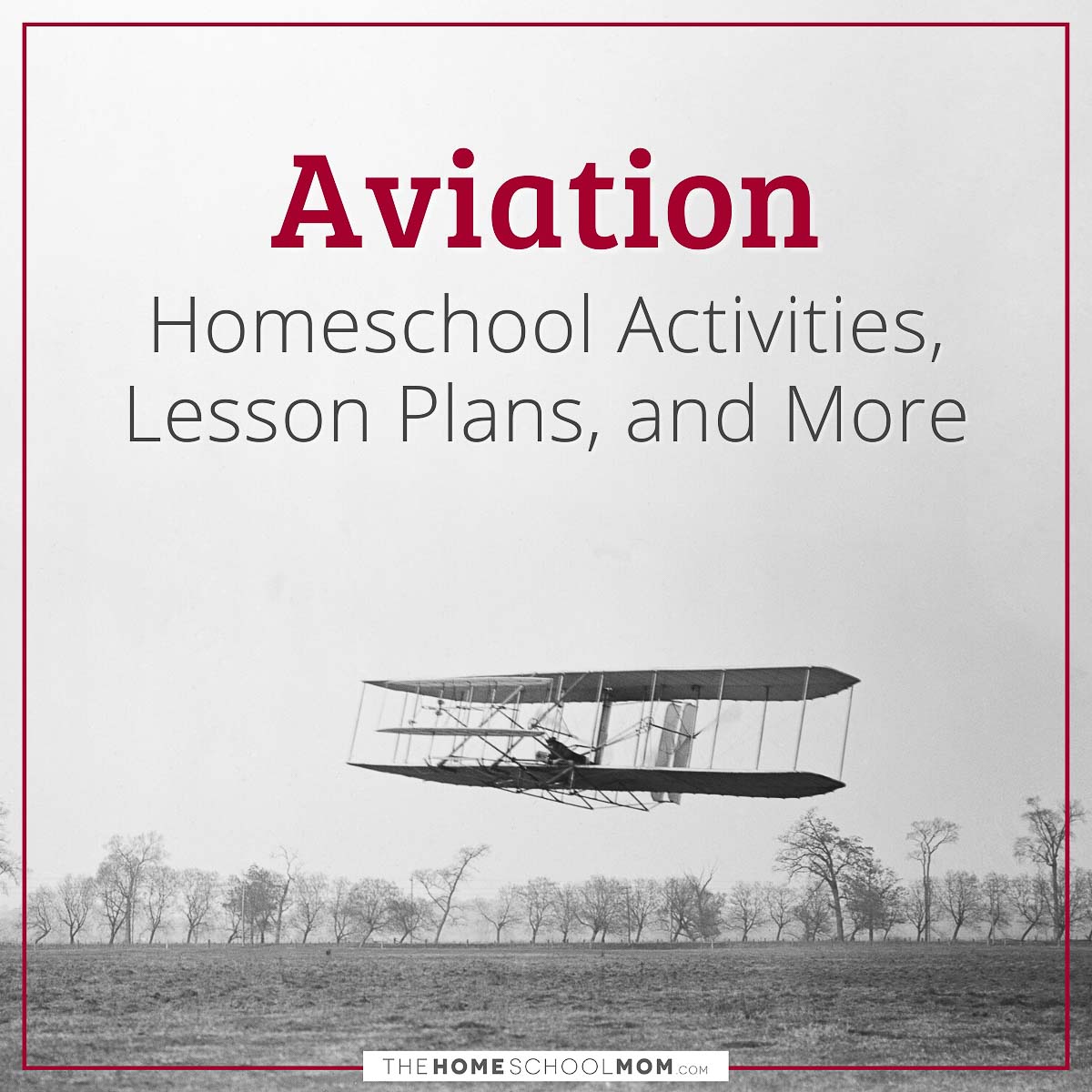 What is Aeronautics?  (Y,M,O,T)
What is Aeronautics is an educational website for kids from NASA's Ultra Efficient Engine Technology Program. The site includes an explanation of aeronautics, flight dynamics, airplanes, engines, the history of flight, a glossary of flight vocabulary, lesson plans, resource links, and more.
NASA Human Space Flight  (Y,M,O,T)
Learn all about the history of humans in space, meet modern astronauts, spot the International Space Station, and more on NASA's website for the 60th anniversary of humans in space.
How Things Fly: Educational Site for Kids  (Y,M)
How Things Fly is a companion website for a physical exhibition at the Smithsonian National Air and Space Museum. You can find videos, graphics, animations, and activities that explain topics like: The Forces of Flight, Gravity & Air, Propulsion, How Wings Work, and more.
Redbird Virtual STEM+ Lab (M,O)
Redbird Flight Simulations offers free, online aeronautics and aviation courses for grades 6-12. The classes are live, so you'll need to register to attend. No aviation experience is necessary, nor is access to a simulator, but you will be able to use it if you have it. The courses cover topics like Aviation Weather, Aerodynamics, Aeronautical Decision-Making, Airplane Instruments, Navigation, and more.
Airbus Foundation Discovery Space (Y,M,T)
Airbus Foundation Discovery Space is an educational website for kids that has tons and tons of videos on the History and Science of Flight, Space Travel, and the Future of Aerospace. It also has free, downloadable curriculum toolkits and a newsletter for teachers and parents where it shares additional lessons and activities.
The Academy of Model Aeronautics Flight School (Y,M,O,T)
Start your flight journey by learning to fly model airplanes, helicopters, and other aircrafts. The the AMA Flight School website has everything you need to get started, including downloadable, aviation lesson plans and tool kits, printable model aircraft templates, virtual programs and clubs, tutorials, and more. They have activities and projects available from Pre-K to adult.
Printable Aeronautics and Aviation Activity Books (Y,M,T)
Minnesota Department of Transportation has a large collection of printable aeronautics and aviation activity books. Included are puzzles, coloring pages, dot-to-dots, and informational handouts that cover various types of aircraft, famous pilots, the history of flight, aviation careers, and more.
NASA Aerospace Activities and Lessons (Y,M,O,T)
NASA Glenn has a large collection of K-12 lessons, activities, and guides for learning about aerospace, aerodynamics, and flight.
Free Young Eagles® Flights (Y,M,O,T)
The Experimental Aircraft Association has a program to give youth ages 8-17 their first free ride in an airplane in order to inspire aviation learning.
Aerofiles (Y,M,O,T)
Aerofiles is a comprehensive website dedicated to detailing the specifications and data of 11,000+ types of aircrafts, from A to Z.
SAFE Pilots Educator Resources (Y,M,O,T)
SAFE Pilots has a large aviation resource database that includes links to K-12 lessons and activities, clubs and associations, regulatory agencies, professional associations, museums, and tons more.
Flight Lesson Plans/Flight Thematic Units  (Y,M)
The Teacher's Guide offers Free Worksheets, SMARTboard templates, and lesson plans for teachers.
Paper Airplanes  (Y,M,O,T)
From Surfing the Net with Kids. Contains time tested models, one that held the Guinness Book record for time aloft (18.8 seconds), an origami kamikaze water flyer, and a paper airplane hangar.
Hot Air Balloon Facts for Kids  (Y,M,O,T)
Find information on how high they can fly, what kind of fuel they burn, where popular balloon festivals are held and more. From ScienceKids.co.nz.
Anatomy of a Hot-Air Balloon  (Y,M,O,T)
Learn all about how hot air balloons are constructed and function from the Plano Balloon Festival: About Balloons.
History of Hot-Air Ballooning  (Y,M,O,T)
On June 5, 1783, the Montgolfier brothers, sent their first unmanned balloon high above the town square of Annonay, France succeeding in the creation of the world's first hot-air balloon. From the Plano Balloon Festival.
How Hot Air Balloons Work  (Y,M,O,T)
An in-depth article from How Stuff Works that looks at how hot air balloons fly, how they are piloted, and more.
History of Flight: Breakthroughs, Disasters and More (Y,M,O)
Learn about all of the famous firsts in the history of aviation in this article from History.
Women with Altitude: Interactive Timeline (Y,M,O)
Women with Altitude is a project by Net Flights that covers famous and lesser-known women in aviation. Learn about famous first all the way from 1910 to today.
History of Flight  (Y)
Learn about the history of flight, all the way from the Greek Legend of Pegasus to today. From NASA.
CharlesLindbergh.com  (M,O,T)
This site is owned and operated by the Spirit of St. Louis 2 Project. The website offers links to NYTimes articles printed about Charles Lindbergh, a biography, timeline, maps, information about Lindbergh's plane and flights, photos, documents, lesson plans, and tons more.
Lindbergh Kidnapping  (Y,M,O,T)
On March 1, 1932, Charles and Ann Lindbergh's 20-month-old son was kidnapped. This history page from FBI.gov provides an overview of the case.
Charles Lindbergh Biography  (Y,M,O,T)
An overview of Charles Lindbergh's life and work from Notable Biographies.
Charles A. Lindbergh Biography  (Y,M)
An overview of Charles Lindbergh's life and work from Kids Britannica.
Wright Brothers are First in Flight   (Y,M,O,T)
Video of and about the Wright Brothers' first flight from the History channel.
Amelia Earhart Resource Links  (Y,M,O,T)
A collection of Amelia Earhart resource sinks from Surfnetkids.com that include the Amelia Earhart Birthplace Museum, biographies, history, and more.
Amelia Earhart  (Y,M,O,T)
Learn all about Amelia Earhart from the Kansas Historical Society. Also included are primary sources and a quiz.
Meet A Pioneer Pilot - Sylvia Barter  (Y,M)
Sylvia Barter is a "pioneer in women's aviation, serving as one of the first female military pilots during World War II. Ms. Barter was also a member of the Ninety-Nines, the organization of women pilots cofounded by Amelia Earhart in 1929." In this interview with Scholastic, she discusses learning to fly, women in aviation, the WASPs, WWII experiences, The Ninety-Nines, Amelia Earhart, and more.