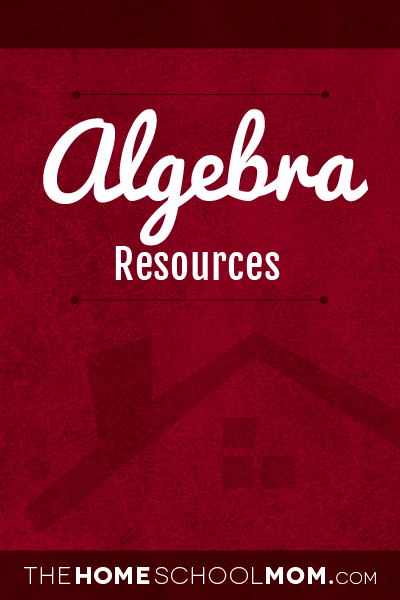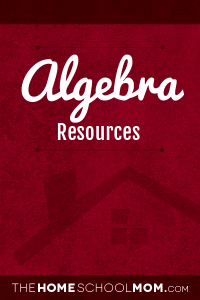 See legend at bottom for explanation of age codes
Free Online Graphing Calculator (O)

Open Educational Algebra Resources (O)
Textbooks and exam review for introductory, intermediate, and college algebra courses (click the course to be taken to the online material); from Scottsdale Community College
Homework Help (O)
From Math.com
JFK Assassination Worksheet (O,T)
Algebra assignment. To provide students with an application of how lines, line segments, and the lengths of line segments can be applicable to real world problems. Grades 9-10
BrightStorm Math (M,O)
Brightstorm Math uses online video to comprehensively cover the topics found in major textbooks, state frameworks and NCTM standards: Algebra 1, Geometry, Algebra 2 and Precalculus (Calculus coming soon!). The site contains over 1,800 engaging online videos with clear and concise concept explanations and sample problems. The math section is entirely free but the SAT/ACT prep section is not. Free registration is required to view more than a sample of the videos.
Algebra Class (M,O)
Algebra-class.com is set up very much like a book which makes it easy to follow along! When you click on each unit, you will see a box with a list of lessons and practice pages for that unit. Each lesson has a brief introduction and numerous examples with detailed explanations. The are plenty of examples to help explain the concepts for each lesson which are followed by several practice problems. The site is well-designed and has a user-friendly interface. Lessons are continually being added. Great for either a student or a parent who could use a refresher course.
High School Algebra: Tutorials, Study Guides and Web Resources for Students, Teachers and Parents (O,T)
The High School Algebra Web Guide explains math concepts for parents; offers homework help, extra practice and tutorials to students.
Algebra (O,T)
From CyberSleuth-Kids.com
Professor Weissman's Algebra Classroom 01Whole Numbers (O)
Professor Weissman's Classroom Units are easy to read and understand booklets in PreAlgebra and Algebra topics. Learn using the Socratic method by asking questions.
HippoCampus (Y,M,O,T)
HippoCampus provides free, multi-media content in many subjects, including Algebra, Physics, Calculus, Environmental Science, U.S. History and more. It is a bit awkward to navigate around entire books on the site, but there is a wealth of information online at no cost.
Algebra Help (O,T)
The site offers lessons in basic algebra concepts, simplifying, advanced simplifying, and factoring. Offering a collection of lessons, calculators, and worksheets created to assist students and teachers of algebra.
Math Countdown (Y,M,O,T)
"Loyola University Chicago's School of Education offers a free math education Web site. The site teaches math concepts using Quicktime movies and provides printable worksheets.
Mathscribe Lite (T,O)
A free dynamic graphing and mathematical modeling program for algebra, trigonometry and precalculus classes (Mac & Win)
Dan's Math (O)
Your math spot on the internet
Age Range Key
Y—Young (PreK-3rd)
M—Middle (4th-6th)
O—Older (7th-12th)
T—Teacher Resources