Activities, Lesson Plans, and More
Age Range Key
Y—Young (PreK-3rd)
M—Middle (4th-6th)
O—Older (7th-12th)
T—Teacher Resources
Nations Online: Countries of Africa  (M,O,T)
Nations Online has a complete database of resources for studying the people and places of Africa. It provides a brief overview of each country as well as a comprehensive collection of resource websites to learn about the country's government, geography, environment, culture, business, tourism, and more.
Royal Museum for Central Africa  (Y,M,O,T)
The Royal Museum for Central Africa has a large online collection of anthropological and zoological artifacts for learning about Africa's natural and cultural history. The site also offers virtual tours, educational programs, and digital exhibitions.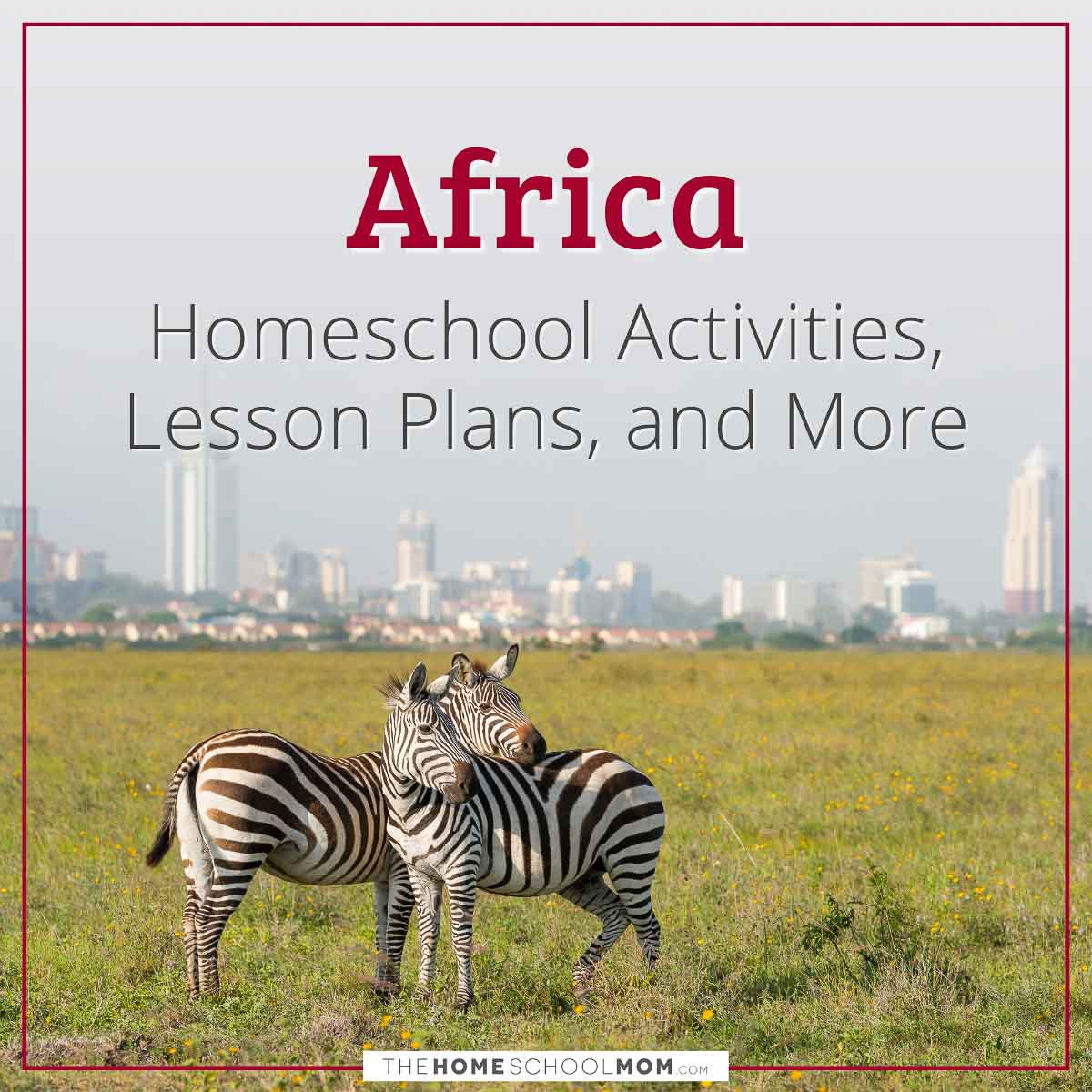 National Parks in Africa  (Y,M,O,T)
The Global Alliance of National Parks has cataloged all of the national parks in Africa, where you can learn about each park's wildlife, landscapes, and visitor information.
Virtual Tour: South Africa 360  (Y,M,O)
Take an interactive, virtual tour of South Africa's attractions, including Table Mountain, Garden Route National Park, Kruger National Park, and more. From Discover Africa.
Google Earth: Samburu National Reserve  (Y,M,O)
Explore the Samburu National Reserve in East Africa with this interactive tour on Google Earth. Learn about all about elephants, lions, zebras, and more.
Google Arts & Culture: Africa  (Y,M,O,T)
Google Arts & Culture is collaboration of various museums, universities, and other cultural institutions. Its African collection features art, artifacts, and digital exhibits that will take you on a virtual tour of Africa's history and culture.
Mapping History: African History – From Colony to Independence  (M,O)
The Mapping History Project by the University of Oregon provides an overview of Africa's colonial history using interactive, animated maps and illustrations. The map begins in the mid-1880s with Indigenous territories and ends with the independence of Eritrean and Namibia in the 1990s.
Africa UNESCO World Heritage Sites  (M,O)
Africa is home to almost 100 UNESCO World Heritage Sites. You can find a description, maps, photos, and videos for each location.
African History  (M,O)
Learn about key events in African history, colonization, independence movements, influential African figures, and more from History.com.
Exploring Africa! Curriculum  (Y,M,O,T)
Exploring Africa! is a comprehensive curriculum from Michigan State University that covers African geography, culture, and history. The curriculum is broken into five units: Why Study Africa, Studying Africa through Social Studies, Studying Africa through the Humanities, Regional Perspectives, and Country Case Studies.
Boston University African Studies Center K-12 Resources  (Y,M,O,T)
Boston University has a large collection of lessons, resource guides, and learning activities for teaching African history, cultures, geography, and contemporary issues to K-12 students. Browse the resources by grade level or topic.
Wonders of the African World  (M,O,T)
Wonders of the African World is an educational website from PBS that was designed to accompany a series of the same name. The site takes a look at the Black Kingdoms of the Nile, the Swahili Coast, the Slave Kingdoms, the Holy Land, the Road to Timbuktu, and the Lost Cities of the South.
PBS Kids' Africa: Quest for the Magic Calabash  (Y,M,O,T)
A guided tour of Africa from Anansi, a spider. Teaches the Legend of the Magic Calabash, looks at ancient cities and kingdoms, and more. From PBS.org
DKFindout Africa Guide  (Y,M)
DKFindOut has an interactive, educational Ancient Africa page for kids that lets them click and explore different topics using maps, photos, illustrations, and stats, while providing an overview of the Nile, Pyramids, Elephants, Gorillas, Victoria Falls, and other topics.
Mr. Donn's Africa Unit   (Y,M,O,T)
Mr. Donn's Site for Kids and Teachers has a large study unit covering Africa, past and present. Topics covered include Ancient Africa, Medieval African Kingdoms, African Fables and Proverbs, African Religions, African Art, Geography of Africa, and more.
Mr. Nussbaum's Africa Unit for Kids  (Y,M,T)
Mr. Nussbaum's site has a collection of lessons, activities, informational pages, and other resources for kids covering Africa. You can find interactive maps, an African flag quiz, reading exercises, coloring pages, puzzles, and more. Designed for grades 2-6.
Africa is not a Country   (Y)
A YouTube introduction to Africa for K-2 students from Art with Miss H.
Odyssey Online  (M,O)
Odyssey Online is a microsite by Emory University that uses art work to teach geography, history, and culture about the Near East, Egypt, Greece, Rome, and Africa.
Africa's Geography  (Y,M,O)
A large unit from Enchanted Learning on Africa's Geography that includes fun facts, stats, and printable maps, worksheets, and more.
Africa Geography Games  (Y,M,O)
Learn about African countries, capitals, and landmarks through interactive quizzes and games from Sheppard Software.