Activities, Lesson Plans, and More
Age Range Key
Y—Young (PreK-3rd)
M—Middle (4th-6th)
O—Older (7th-12th)
T—Teacher Resources
The Costs of War from Brown University  (O)
The Costs of War is a research project from Brown University that examines and documents the human, economic, and political costs of the post 9/11 wars in Iraq, Afghanistan, and Pakistan. On the project's site, you can find detailed casualty statistics and scholarly articles on more in-depth topics.
September 11 Attacks  (M,O,T)
A comprehensive look at 911 from History.com. Content includes videos, audio clips, photos, and articles featuring the World Trade Center, Osama bin Laden, the Pentagon Attack, the Twin Towers Collapse, Flight 93, America's Response, Creating of Homeland Security, Economic Impact, the Victim Compensation Fund, and creation of the 9/11 Memorial.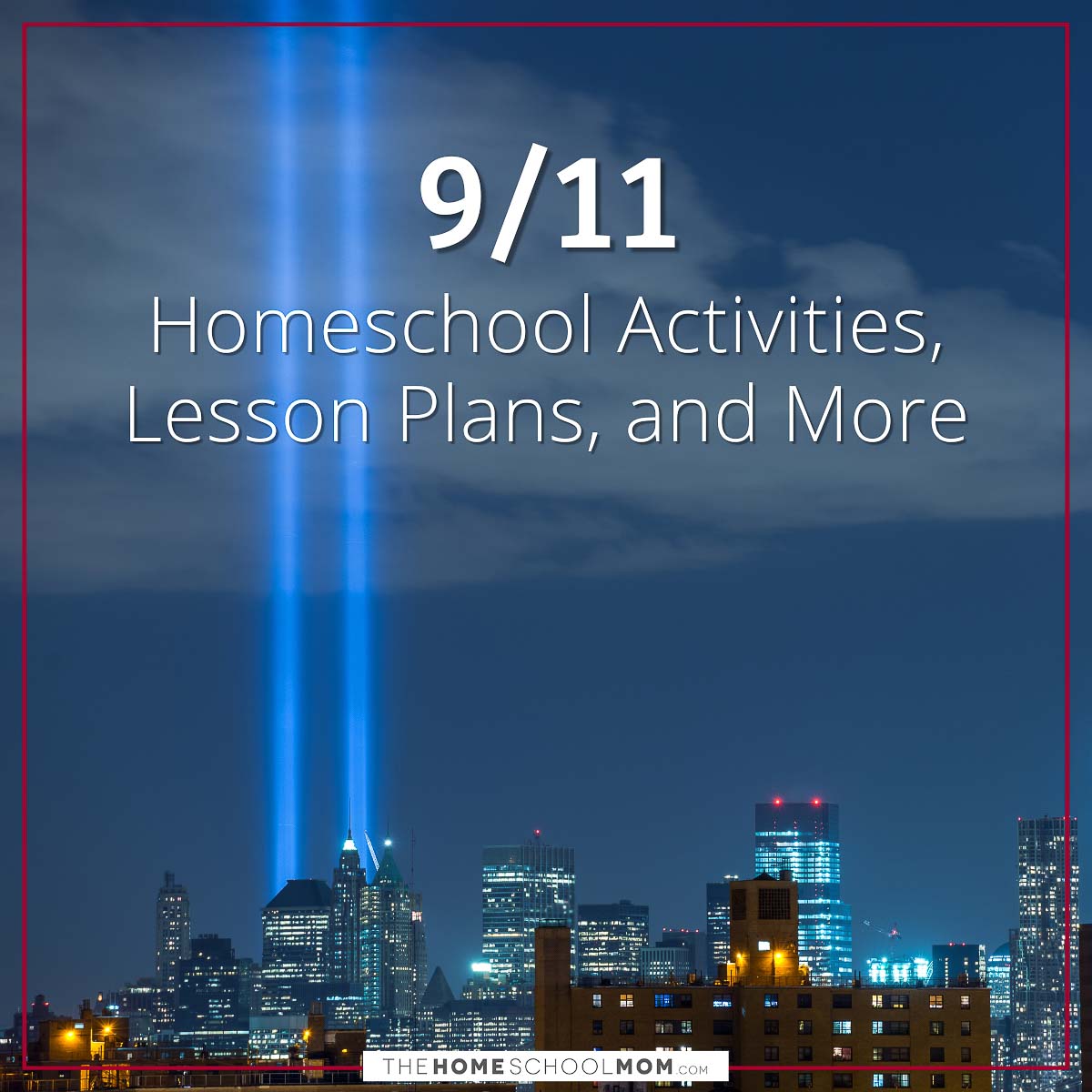 September 11, 2001, Documentary Project  (M,O,T)
From the Library of Congress for grades 3-12. The September 11, 2001 Documentary Project captures the reactions, eyewitness accounts, and diverse opinions of Americans and others in the months that followed the terrorist attacks on the World Trade Center, the Pentagon, and United Airlines Flight 93.
9/11 Commission Records  (O,T)
From the National Archives for grades 9-12. The National Commission on Terrorist Attacks Upon the United States, known as the 9/11 Commission, was created by Congress to provide a "full and complete accounting" of the attacks of September 11, 2001 and to provide recommendations as to how to prevent such attacks in the future. The Commission, existing from 2003 - 2004, held hearings, conducted interviews, and produced a report.
Educational Opportunities at Flight 93 National Memorial  (M,O,T)
Flight 93 National Memorial Learning Center is a classroom where teachers, students, park rangers, and volunteers identify and explore the story of Flight 93 and September 11. Workshops are provided by the staff of Flight 93 National Memorial as well as various professional and educational groups. The park also offers a cell phone tour that can be used on-site as well as anywhere. Field trips to the park can be scheduled in advance through the park's Education Specialist. Teachers are invited to register their groups for a once in a lifetime ranger led curriculum based program.
9/11 and the Constitution  (M,O,T)
From the Center on Civic Education for grades 6-12. This comprehensive lesson plan includes a section for teachers, and Intro, four lessons, and a questionnaire for students to complete. The complete lesson is available online or in a colorful PDF format that can be downloaded.
102 Minutes That Changed America  (M,O,T)
The terror of 9/11 is chronicled in real time utilizing footage from personal camcorders, police and fire department recordings, and in-the-moment commentary from first responders and witnesses.
The Reckoning: America and the World a Decade After 9/11   (M,O,T)
An interactive archive article from the New York Times with multiple first hand accounts and personal experience quotes. Grades 6-12
The 9/11 Anniversary in the Classroom  (M,O,T)
News Article for Students and Teacher Resources for grades 6-12 from PBS.org. Includes a PDF downloadable "Background Information for Students" article and multiple recommended resources for the classroom.
Teaching and Learning About 9/11 With The New York Times  (M,O,T)
From the Learning Network, a teaching and learning blog component of The New York Times. This website has many captivating resources related to 9/11 including "The First 10 Days: Front Pages of The New York Times". There are well over 100 uniquely interesting resource links to explore on this website.
9/11 Interactive Timelines  (M,O,T)
From 9/11 Memorial.org, these interactive timelines feature objects, images, video, and first-hand accounts from people who witnessed the events unfold. Three timelines are linked to this site: September 11 Attack Timeline, Recovery at Ground Zero Timeline 1993, and the WTC Bombing Timeline
Only Plane in the Sky  (M,O,T)
From the 9/11 Memorial.org webiste for grades 6-12. Journalist and historian Garrett Graff recounts the harrowing story of 9/11 in Only Plane in the Sky, a comprehensive, minute-by-minute account of the attacks based on extensive research and oral history interviews. The website offers both highlight and fill clip videos of this presentation.
Talking to Children About Terrorism  (T)
From the 9/11 Memorial.org website. Offers parents and educators tips and guidelines to help talk to children about terrorist acts and the strong emotions that come with those events. The site also includes outside links for other resources that can provide additional guidance.
9/11 Lesson Plans  (M,O,T)
The 9/11 Memorial & Museum offers interactive lesson plans for students in grades 3 to 12 that address the 9/11 attacks, their ongoing repercussions, and the history of the World Trade Center. Lessons plans are divided by grade level.
Webinar 2019  (M,O,T)
From the 9/11 Memorial and Museum website as part of their Anniversary in the Schools program, which introduces students to first-person accounts of the 9/11 attacks. The video is approximately 25 minutes long.
September 12th: We Knew Everything Would Be All Right (Book Reading)  (Y,M)
Michele Keltner, principal at DeSoto Trail Elementary School, reads September 12th: We Knew Everything Would Be All Right (Book Reading) by Masterson Elementary Students.
September Roses  (Y,M)
This story for children, written by Jeanette Winter, is about the experience of two rose growers and what they did to help during September 11th.
There's a Big Beautiful World Out There  (Y,M)
A helpful book to read to young children during stressful times. Written by Nancy Carlson on September 12th, 2001 and read with author permission by Pat McCaw.
What Happened On September 11, 2001? (child friendly 9+)  (Y,M)
A brief September 11 explainer video for young children born after the 9/11 events took place. From eaglesgirl426 You Tube channel.
America Responds  (T)
PBS has put together several lesson plans related to the disaster, including A World at Peace (elementary school), Tolerance in Times of Trial (middle and high school), Emergency Preparedness (middle school), and Taming Terrorism (high school).
The September 11 Digital Archive  (M,O,T)
Archive of electronic media containing more than 150,000 digital items, including more than 40,000 emails and other electronic communications, more than 40,000 first-hand stories, and more than 15,000 digital images.
9/11 Activities at Home   (Y,M)
The 9/11 Memorial & Museum is pleased to offer a number of activities that can teach your children about courage, compassion, resilience, and hope.
Learning from the Challenges of Our Times: Global Security, Terrorism, and 9/11 in the Classroom  (Y,M,O,T)
A New Curricular Initiative for Students in Grades K-12 created by the State of New Jersey. A 264 page PDF download includes lesson plans and themes for elementary, middle and high school students. There are also articles offering expert advice on working with children and trauma, conflict resolution and peacemaking efforts, and educational materials for teaching about these topics.
The StoryCorps September 11 Initiative (M,O,T)
The StoryCorps September 11 Initiative is dedicated to recording an oral history story commemorating each life lost during the attacks on September 11, 2001 and the February 26, 1993 World Trade Center Bombing. The collection features interviews with family members, colleagues, and friends who wish to commemorate the events of September 11.
The Smithsonian National September 11 Collection (Y,M,O,T)
The Smithsonian has a large collection of September 11 art and artifacts that includes first responder uniforms, remnants of Flight 93, personal belongings recovered from the World Trade Center site, and more.
Resources for Teaching About 9/11 (M,O,T)
A collection of lessons and resources from Facing History and other sources that encourage students to evaluate September 11 and its impact on the world since. The lessons include: Responding to Terrorism: Challenges for Democracy; Stereotypes, the Media, and Islamophobia; Afghanistan, the Taliban, and Osama bin Laden: The Background to September 11; NewseumEd: Covering Catastrophe: Comparing 9/11 Coverage; and more.
Morningside 9/11 Lessons and Activities (Y,M,O,T)
The Morningside Center has a large collection of 9/11 lessons and activities for K through 12 students, covering topics like Countering Bias; Investigating Terrorism; Saudi Arabia, the U.S. & Osama bin Laden; Civil Liberties and Terrorism; and more.
Teaching September 11 to Students Who Were Born After the Attacks (Y,M,O,T)
The Nation Education Association has a large collection of lesson plans and teacher guides for the transition in teaching 9/11 as history rather than a current event. Some of the topics include: How to Teach 9/11 to Students With No Memory of It; Teaching Sept. 11 to Students Who Were Born After the Attacks Happened; Making 9/11 Relevant to Young Learners; and more.
9/11 Day of Service (Y,M,O,T)
September 11 is the National Day of Service and Remembrance. Use the Americorps' 9/11 Day of Service page to find a volunteer opportunity for you and your family.