Age Range Key
Y—Young (PreK-3rd)
M—Middle (4th-6th)
O—Older (7th-12th)
T—Teacher Resources
Animal Learn.org  (Y,M,O,T)
Animals, Ethics, and Education
The Science Bank  (Y,M,O,T)
Alternative to animal use in education
Science Museum Travel Passport Program   (T)
As a member of a science center or museum participating in the ASTC Travel Passport Program, you are eligible for benefits such as free general admission when you travel outside of your local area.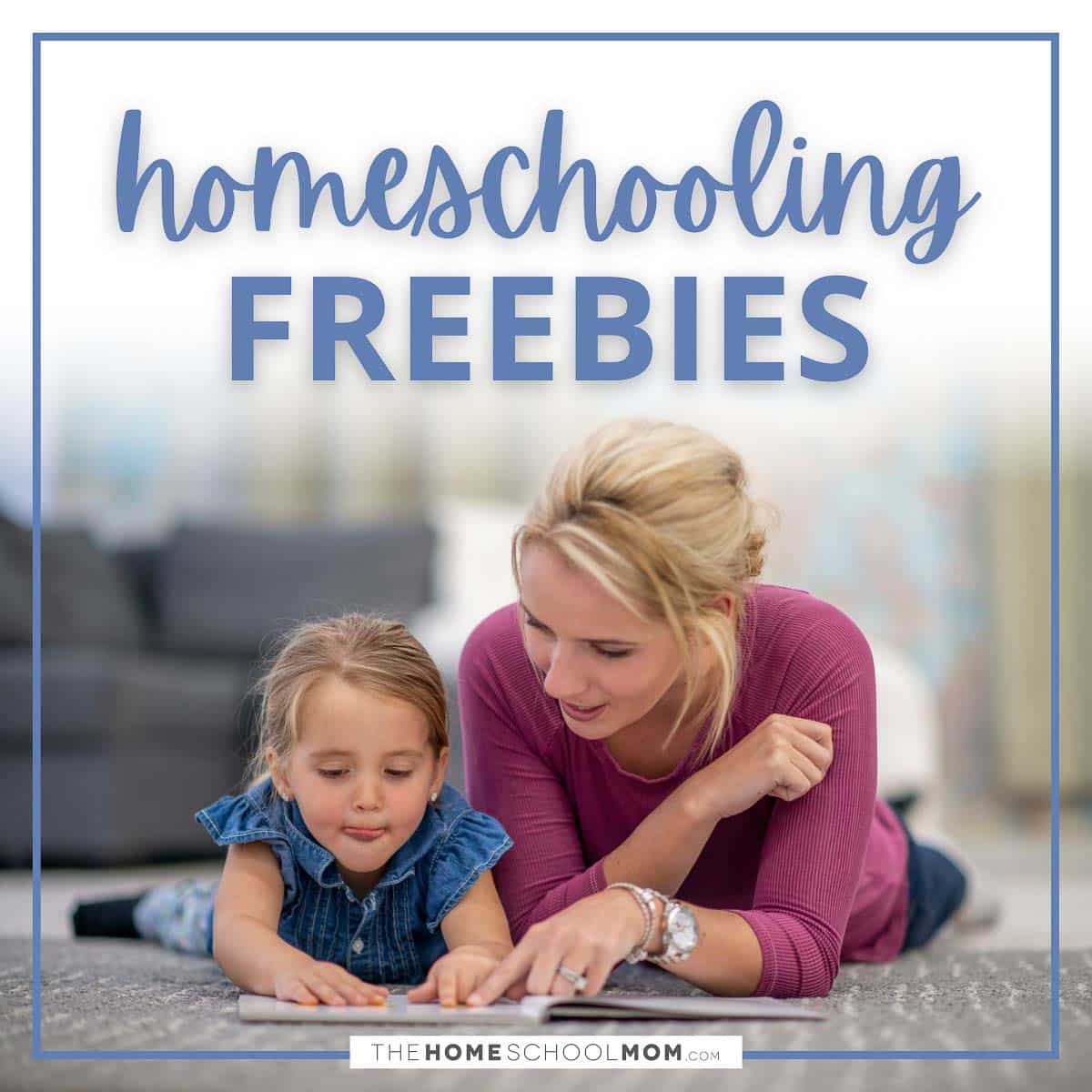 The Basic Cozy Spelling Course  (M)
This free, thirty lesson spelling course has been made available courtesy of Marie Rackham, author and producer of The Basic Cozy Grammar Course and several other language arts courses. The curriculum for the free spelling course was personally used by Marie in the public school system at the grade 7, 8, and 9 levels.
Kindness Unit (excerpted from The Organized Teacher's Guide to Building Character)  (Y)
26 page unit on kindness, a book excerpt with graphic organizers, book recommendations, activities, and more
Free Supercharged Science Activity Manual and Video Collection   (Y,M,O,T)
Ever felt challenged when it comes to teaching science? By special arrangement with Supercharged Science, we have a free collection of experiments and activities from a special science program (including videos and readings) for you to download. Aurora Lipper of Supercharged Science has been kind enough to write several very popular science articles on TheHomeSchoolMom and she has created a remarkable solution to the challenge that homeschoolers face when teaching science. Her K-12 e-Science online science curriculum is a totally fun and exciting curriculum that guides kids step-by-step through science lessons and activities using video instruction combined with lots of hands-on activities and experiments.
The Journey InsideSM  (M,O,T)
Take an interactive journey to learn about what is inside your computer.
Backyard Conservation  (Y,M,O,T)
"Backyard Conservation" shows you how conservation practices that help conserve and improve natural resources on agricultural land across the country can be adapted for use around your home. These practices help the environment and can make your yard more attractive and enjoyable. Most backyard conservation practices are easy to use. America's farmers and ranchers have been using these practices successfully for decades.
USDA Food Safety Activity Book  (Y,M)
Meet Thermy, BAC, and some other characters on these pages while you learn four important food safety steps: Clean, Separate, Cook, and Chill. Tell grown-ups to use Thermy, a food thermometer, when they cook! (PDF Only; 4MB)
George Washington Carver Coloring and Activity Book  (Y,M)
From the Department of Agriculture with art work submissions by the National Park Service and the American Peanut Council.
Sustainable Agricultural Resources and Programs for K-12 Youth  (Y,M,O,T)
Sustainable Agricultural Resources & Education (SARE) Program for K-12 Youth
Pi Poster  (Y,M,O,T)
This poster shows the pi symbol and the value of pi in decimal to many places.
Free educator guide for The Lion, The Witch, and The Wardrobe  (M,O,T)
Science and Our Food Supply  (M,O,T)
Investigating Food Safety From Farm to Table Free curriculum kit for your Middle Level or your High School Classroom!
Ambleside Online  (T)
Ambleside Online is a free curriculum designed to be as close as possible to the curriculum that Charlotte Mason used in her own PNEU schools. The curriculum uses as many free online books as possible, and there is no cost to use this information or join the support group.
Free Aviation Resources  (T)
Teaching resource materials offered directly by NCAE members.
Water Resources Outreach Program  (Y,M,O,T)
"Water-resources topics of all completed posters are drawn in a cartoon format by the same cartoonist. Posters are available in color or black and white. The back sides of the color poster JPEG files contain educational activities: one version for children in grades 3-5 and the other with activities for children in grades 6-8. The black-and-white posters are intended for coloring by children in grades K-5.
Globalmania eBook  (Y,M,O,T)
From Knowledge Quest, this eBook promises to teach world geography in just 7 months. I have used other KQ products and they are high quality. Globalmania makes use of an organized plan and online resources to help students master world geography. It also includes several quality world maps. The eBook is a PDF download that will require going through the checkout process but does not require any payment information. Checkout will show a $0 due and will process the order without payment.
Freebies from Teacher Created Materials  (Y,M,O,T)
Free monthly activities including calendars and teaching tips can be found at the TCM website. The best find is the free weekly lesson plans, activities, and brain teasers. All of the archives are posted as well, so there are hundreds of free printout resources!
Parties with Purpose  (Y,M,O,T)
If you think your children are more self-focused than they should be, then this idea is for you. Watering Can Press is the company that publishes The Hero Book and The Giving Book, and they have developed party planning guides to accompany both books. You can download these free guides in PDF format.
NASA Teaching Materials  (Y,M,O,T)
Extensive database of educational materials searchable by subject, grade level and product type
The Paperback Swap  (Y,M,O,T)
Free book swap (paperback and hardback)
Create paper  (T)
This site has an interactive PDF creator that will create just about any kind of paper you need.
The Math Worksheet Site  (Y,M)
TheMathWorksheetSite.com is an online math worksheet generator where "you can create an endless supply of math worksheets. The intuitive interface gives you the ability to customize each worksheet to target a student's specific needs...
Design and Discovery: Experiencing Engineering Through Design  (M,O)
"Looking for a way to get students interested in engineering? Design and Discovery is a free program that includes a complete, downloadable and reproducible curriculum as well as related resource materials and an implementation guide.
Schoolhouse Tech  (T)
Schoolhouse Tech sells software, but they have lots of free stuff on the site as well, including wordsearch software, mathfacts worksheet generator software, and articles.
MIT's Free OpenCourseWare Project  (T)
A free and open educational resource for faculty, students, and self-learners around the world. OCW supports MIT's mission to advance knowledge and education, and serve the world in the 21st century.
Free Publications from the US DOE  (T)
Although ordering these publications by mail has been discontinued, they are available for free in PDF form at the Internet Archive.
National Gallery of Art Loaner Program  (T)
Connect art and curriculum by borrowing free learning materials from the National Gallery of Art's Division of Education.
Free NASA Publications  (T)
Free Posters, Lithographs, Fact Sheets, Brochures and Interactive educational resources
Free Planet Protectors Club Kit  (T)
From the EPA
Free Education Resources from the National Postal Museum  (Y,M,O,T)
The National Postal Museum offers a variety of materials and services for educators and students. School tours and Curriculum Guides
National Parks Service  (Y,M,O,T)
Curriculum based Programs in your park
Typing apps  (Y,M,O,T)
Learn typing with these apps