Free Homeschool Planner and Organizer
~ Great Resources ~ Have you seen Upper Level Homeschool course and Homeschooling ABCs. Written for beginning homeschoolers, Homeschooling ABCs will guide you navigate you through the sometimes confusing path of getting started homeschooling. Homeschoolers approaching the middle school and high school years will appreciate the resources in Upper Level Homeschooling. Both courses are from Terri Johnson of Knowledge Quest and are full of wisdom from a homeschool mom who has walked the path herself. Check them out!
TheHomeSchoolMom offers both a printable planner (PDF files) and Homeschool Planner Plus, a digital spreadsheet planner.
Homeschool Planner Plus Digital Planner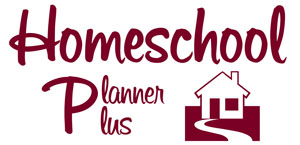 Printable Homeschool Planner Pages
The printable planner is a comprehensive organizer for appointments, school assignments, lesson planning, record keeping, and family menu planning. It is free for personal use and can be viewed and printed with the free Adobe Acrobat Reader.
Weekly planner and menu planner pages
FlyLady compatible weekly and menu planner pages
Month View Calendar
Year View Calendar
High School Course Planner
Menu planner | Chore chart | To do list
Weekly Planner page for use with Weekly Assignment page or Unschooling Record Keeper (place weekly planner page on the left and weekly assignment or unschooling record keeper on the right in a binder)
Assignment Sheet
Reading List
Unit Study Planner
Unschooling Record Keeper
Weekly Assignment Pages