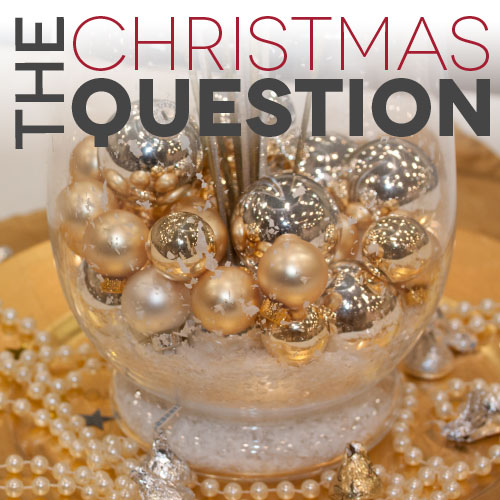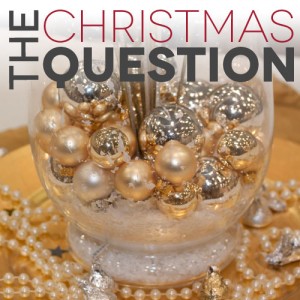 "What do you want for Christmas?" It's probably the line most often quoted this time of year, following "Merry Christmas" or "Happy Holidays". Santa asks it, parents ponder it, and even passersby on the street use it as a greeting line for children. But is it the question homeschoolers really want to ask?  Just like home educators seek to teach their children academic subjects, many also seek to inculcate something even more important – character.  And this time of year is the perfect time to focus on the character quality of giving to others. With a little planning and intentionality, parents can incorporate giving, rather than receiving, into their family life. By doing so, families can not only serve others, but can establish valuable holiday traditions that help children experience the reality that the joy of giving far exceeds the joy of getting.
Here are some ideas for ways to incorporate giving into the homeschooler's Christmas season. Homeschoolers have a unique opportunity to cultivate their children's focus from self to others. So maybe, this holiday,  instead of finding out each child's list of Christmas desires, the question posed should be "What do you want to give for Christmas this year?"
Give out Christmas cards to strangers. While everyone sends Christmas cards to friends and family, get the kids to do a random act of Christmas card kindness. Make or buy some Christmas cards and write "To you" on the front, as well as words of encouragement or holiday cheer that could apply to anyone. Each day in December, for each of the 12 days prior to Christmas, or even just on Christmas Eve and Christmas day, take one card and have your children sneakily give it to a total stranger. Put it on the clerk's desk, or drop it in someone's bag when they aren't looking. Don't let him or her know who gave it.
Volunteer at a local charity. Volunteer before Christmas, and even on Christmas day. There is no better way for children to experience the joy of giving that by serving those who are less fortunate or who need assistance. Some options for volunteering: Salvation Army, local hospital, local homeless shelter, animal shelters such as the SPCA, nursing home or retirement community, or disaster relief center.
Sponsor a child. Through organizations like Compassion International, World Vision, and Save the Children, your family can sponsor a child in poverty for just $30-40 per month. This money provides things like medical care, education, life skills training and other life-saving resources to children who struggle to survive. Sponsorships include a photo of the child and background information, so that this giving becomes personal. Families get the opportunity to write their sponsored child as well as receive letters from the chosen young person.
Take a box of homemade cookies or Christmas treats to an acquaintance that recently lost a loved one. This is especially powerful for those persons for whom this Christmas is the first alone. Include a card that lets her know you are thinking of her during the season. You can also include a poem of sympathy. Consider If You Knew by Steven W. Perry, The Balm of God's Love by M.S. Lowndes, My Christmas in Heaven by Pamela Marie Graul-Gwizdala, My First Christmas in Heaven by Unknown.
Buy gifts for needy children. Through programs like Toys for Tots and Salvation Army Angel Giving Tree, children can directly give to the needs of other children. Many churches and shelters also sponsor their own angel trees, with items needed for specific children they serve.
Have children make a gift for each person in the family that requires them to give of themselves, and which requires no money. Have them take into consideration each person's interests and needs. Some suggestions: a coupon for a 30 minute backrub; a treasured book to a younger sibling with an explanation that the older child will read it to the younger; a certificate to Mom for a free house cleaning by Dad and all of the kids; an IOU to a sibling which grants him/her the first choice in t.v. show or movie for the next 5 days.
Limit Christmas gift giving. Set a limit to the number of Christmas gifts each person receives, or the amount of money spent on each person. Give the additional money, which would have been spent on gifts, to charity. Some homeschooling families give three gifts per person – one for each of the gifts the Wise Men brought the Christ child.
Give away unused toys. Have each family member give away an old or unused toy (or, for adults, a gadget) for each new gift he/she receives. Take the donated items to Goodwill, the Salvation Army, or a similar donation center or local rescue mission. For a really big gadget to give away, consider DonateACar.com.
Donate nonperishable items to a food bank. Feeding America offers a food bank locator, making it easy to find local food banks in every state. With 1 in 6 Americans suffering from hunger, this is a tangible way for children to focus on giving.
Give gifts of life to those in poverty. Choose from poverty relief catalogs such as World Vision, Samaritan's Purse, Partner's International Harvest of Hope, Gospel for Asia, Mennonite Central Committee, or Compassion International to provide things like clean water wells, livestock, chickens, education for children, or medicines for those in other countries who live in abject poverty. These gifts go beyond temporarily "feeding the hungry" to helping individuals and communities become self-sustainable long term.