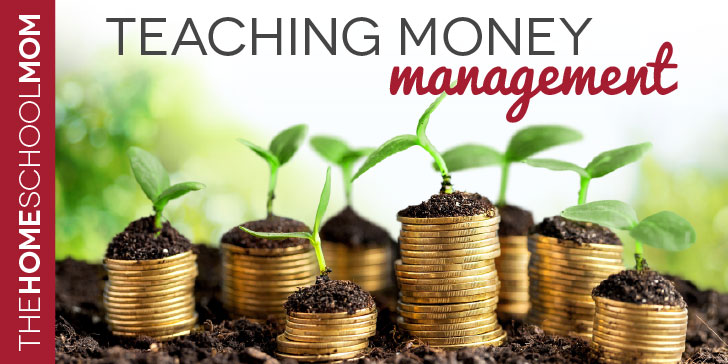 The skill of effective money management is one of the most important things homeschoolers can teach. Part 1 of this series illuminated the importance of teaching fiscal responsibility from the Give, Save, Keep approach. Part 2 addressed the fact that money should be earned through work, and provided a framework for giving children special chores for which they earn money. Part 3 looked at the principle that children should be encouraged to use cash to make purchases. All of these principles pave the way for children to have a sound financial future, while also building character qualities of responsibility, frugality, and self-discipline.
A fourth major principle for helping kids learn to manage money effectively is to avoid borrowing. In our culture it is nearly a given that people must borrow money in order to purchase things they want. This philosophy, however, has led to tremendous debt. In 2010, U.S. consumer debt was almost $2.4 trillion. This translates into nearly $7,800 in debt for every single person in the United States[1]. And there were almost 1.6 million cases of bankruptcy filed in America during 2010[2]. The consequences of borrowing are particularly devastating for the young, and for those with lower incomes: Nearly one in five 18- to 24-year-olds is in "debt hardship", and the average college graduate has nearly $20,000 in debt (with an average of $4,100 of that being credit card debt); and in 2004, over 90% of African-American households with an income between $10,000 and $24,999 per year had credit card debt[3]. With such sobering statistics, the question begs: Shouldn't we teach our children a different way?
First, children must be taught to manage money without the use of credit cards. Credit cards encourage poor spending habits and impulsive decision-making. High interest rates often lead to long-term indebtedness, with money that could be going toward the child's well-being or future plans instead servicing debt to credit card companies. In addition to the financial problems, credit cards foster a "get it when you want it" lifestyle, and often lead to self-indulgence rather than self-control. When credit cards are not an option, children learn to work and save for what they desire, and to spend within their means.
Next, children should learn to delay gratification. American culture often sends the message that children deserve to have what they want, when they want it. This precedent is not only dangerous; it is unsustainable and unrealistic. Homeschoolers must help children grow up with a sense of responsibility and reality; in the real world, people do not get whatever they want whenever they want it. Responsible people balance needs with desires, and self-regulate their own wishes for more with the reality of what they can afford and sustain. It is also these people who live with a sense of freedom and peace, rather than stress and enslavement to debt. Consequently, rather than borrowing to purchase something they cannot afford (maybe with parents chipping in to provide the extra the child cannot cover), children should be taught to wait on buying until they have an adequate amount of money saved to afford what they desire. Delaying gratification not only sets up sound financial management skills, but positively impacts the child's character.
A third aspect of avoiding borrowing is to help kids understand that they must live within their means. Closely tied to the idea of delaying gratification, this means that children must learn some perspective on what realistic "wants" and "desires" are. Parents should have discussions around the fact that advertisers are not concerned with the well-being of consumers; they simply want to sell products. Children should be given opportunities to experience what money earned can actually buy; when a child has done some special chores for 3 weeks and has earned $6 of spending money, his awareness of what that $6 can buy increases tremendously when he wants to purchase a new toy that costs $35 but does not have enough cash to do so. Parents can give older children some practice of what money can buy in the real world by giving the child pretend bills which he "pays" out of money he earns from a job outside the home. (The money can actually be put in savings for the child). There is no education like seeing the reality of hard-earned money dwindle in the account as it is paid toward living expenses. Responsible money management involves not starting with what you want (which leads to borrowing and debt), but starting with how much you have.
Stay tuned for some specific ideas in Part 5 on ways to help children learn to delay gratification and purchase things without borrowing!
---
[1]http://www.money-zine.com/Financial-Planning/Debt-Consolidation/Consumer-Debt-Statistics/
[2]http://www.bankruptcyaction.com/USbankstats.htm
[3]http://www.creditcards.com/credit-card-news/credit-card-statistics.php
Save
Save
Save