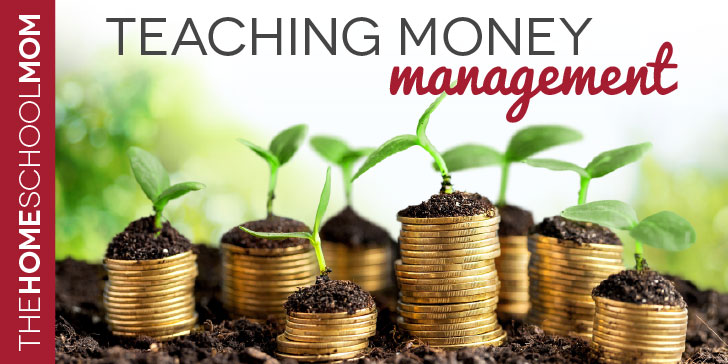 Homeschoolers may know how important it is to give their children academic knowledge, but what about money management? Part 1 of this series addressed how parents have a responsibility to teach children financial management skills. It is easy to see why:
According to the JumpStart Coalition for Financial Literacy, only 26% of 13 to 21 year olds surveyed said that their parents taught them how to manage money.
75% of teens rely on their parents for financial information.
In 2003, teenagers spent $175 billion, or $103 per week.
Children's spending has nearly doubled every 10 years over the past three decades. In 1968, kids between the ages of 4 to 12 spent $2.2 billion. In 1984, this figure swelled to $4.2 billion. By 1994 it exceeded 17.1 billion. In 2002 it topped $25 billion. Kids' direct buying power is expected to surpass $33 billion by 2006.
85% of adults polled feel that young people lack the financial skills required to become financially self-reliant adults. 49% of parents say that their children think they are more likely to become millionaires by starring in a reality TV show than by learning how to budget and save[1]_.
Fortunately, with a little bit of intentionality, homeschoolers can prepare their children to have healthy money habits from an early age. Part 1 detailed that money management training should include three major elements: giving, saving, and keeping, and that each of these areas not only prepares the child for financial well-being, but also develops character qualities which are even more fundamental than managing the money itself.
One of the best ways to do build money management skills is to establish the principle that money is earned through work. While this may seem like an obvious concept, it is one that is not established in many American homes. Parents can easily (and unintentionally) send the message that kids will simply be given what they want, without any effort on their part, out of their own loving intention to demonstrate their love for their children by showering them with things for which they did not have to work. However, homeschoolers can counteract this sense of entitlement, and provide children with long-term skills and character (while also preparing them for the real world), by establishing the expectation that kids earn money for work they perform.
Older children should get a job and be encouraged to save money for things they desire. Children too young to earn money outside the home should be given the opportunity to earn money within the home. Most responsibilities and chores should be performed simply by virtue of being part of the household; Mom and Dad don't get paid for cleaning up after themselves or keeping the household running! But by choosing a few special chores or responsibilities that are specifically designated as work for which children can earn money (for example, spring cleaning types of chores), parents can set up an early household economy for teaching sound financial management skills.
Even children as young as 4 or 5 can clean out the car with parental supervision, or dust baseboards once given instruction. Choose 5 chores per week, and assign a money value to each chore (such as $1). Post the chores in an area where the child can easily see them (use pictures to represent each chore for children not yet able to read). Money earned from chores (or a job) goes into three categories: Give, Save, and Keep. No matter how many of the 5 chores are completed each week, the money earned always goes into the three categories in this order:
Money from the first chore completed goes into Give.
Money from the second chore completed goes into Save.
Money from the third chore completed goes into Save.
Money from the fourth chore completed goes into Keep.
Money from the fifth chore completed goes into Keep.
For more information about each category and how the money is used, read Part 1 of this series. With this simple system, children learn the discipline to handle money effectively. They not only set up for themselves financial resources for the present and future, but they learn to control their money rather than allowing it to control them. For more ideas like these, as well as information and guidance around money management, consider attending a Financial Peace University course by Dave Ramsey, near you, or check out Dave Ramsey's financial resources at daveramsey.com.
Part 3 of this series examines the benefits of using cash over other forms of payment.
---
[1] http://www.money-101.com/50plusreasons/50-reasons-money-101-collection-personal-finance-statistics
Save
Save
Save