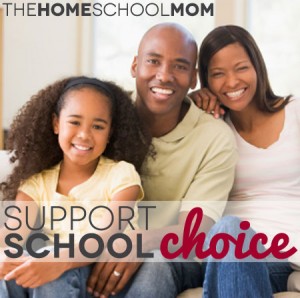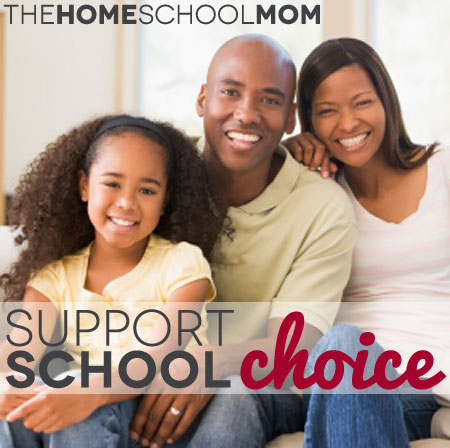 I have heard homeschoolers say to other parents, "You shouldn't use a virtual school - it's nothing but a public school!"
While it is true that virtual and charter schools are paid for and under the control of the public school system, that may well be what works best for that family in their situation. Do we as homeschoolers support those parents in their quest to do what is best for their children, even if it may not be what is best for our children? Perhaps once we get to know the family and understand their reasons for the choice, we agree that it is best. Wouldn't we want others to trust that our goal is to do what is best for our children without having to explain ourselves? Let's support their choice even without knowing their situation or reasons. Let's be an encouragement to them.
I saw this quote on a homeschool website: "Homeschooling may not be best for every parent, but it is best for every child."
How could one person think that they know what is best for every child? As homeschoolers we believe that the teachers unions are wrong when they say that government schools are the best for every child. It shows an incredible lack of understanding about the dynamics of individual personalities and family situations to flip the statement and say that homeschooling is best for every child.
One of our children did well at home until she hit upper elementary school, at which time she needed structure and interaction that were best met in a school setting. We were blessed to be able to provide that mostly through private school and a homeschool/private school hybrid called a University Model School, but she did attend public school for one year. As parents, we carefully and prayerfully consider our school choices for each child for each year. Although our decisions are not made lightly, there may be some who would assume we are taking the easy way out by not homeschooling every child every year.
Please, homeschoolers, support school choice. Support the right of each parent to choose what is best for their children. It may change from child to child and from year to year. We each know our own children best. Whether the choice is which school situation to adopt for a particular time period or the choice of a homeschooler to unschool or to use a complete textbook curriculum package, let's support school choice for all parents and their children.