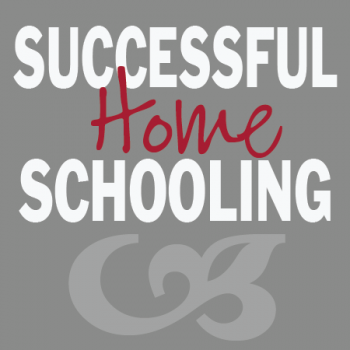 Every once in a while in this homeschooling journey, by some miracle -- you are able to see that you did something right.
That happened to me, recently, in an unexpected way.
It was testing time. Standardized testing time.
* Insert ominous theatrical music here.*
Yes, in years past, I have seen testing as the time that informs me of all the ways I am failing as a homeschool mom. Of course it's not that, but that's still how it felt. If my kids scored well, I scored well as a homeschool mom. If they didn't, well...
I didn't want to contemplate just what that might mean.
But as I have matured as a homeschooler, I've begun to see that the scores my children get on standardized tests just really aren't that important. I mean, one of the main reasons I homeschool to begin with is so that I don't have to teach to a test, and so my children do not have to live up to some arbitrary standard of success. Somewhere along the line I began to realize -- if that's why I'm homeschooling, why am I placing so much weight on test scores? Why am I trying to measure them up to the standard I homeschool to avoid?
It's amazing how strong the pressure to conform to "the" standard can be.
Successful Homeschooling
So in recent years, I've worked hard to take a different approach. We don't spend lots of time practicing or preparing for the tests. We don't really even discuss testing much before it happens. None of those things, I've discovered, make a bit of difference to my oldest child's test scores, anyway. Although I certainly look at them, I don't even really need the test scores to know how my child is doing, because I work with her day in and day out and I have a very good working knowledge of her academic strengths and weaknesses.
So, we take the test, because the government says we have to. And then it's done. And then we go about our daily business of learning and growing and developing -- not according to the standard of success set by the government or by standardized tests, but by the standard of success set by Mom and Dad, and by God.
And then, this year, I got confirmation that what I was doing was right.
I knew that approach had been successful when my oldest daughter said, upon learning that the next day was testing day, "Yayyyyy! I love testing!!!!" And then, a couple of days later, when she proclaimed, while struggling with a Math problem, "I'm not very good at Math. But I'm a really good sew-er!"
Success.
My daughter doesn't have any reason to fear testing, or to be stressed by it. She has never been schooled under the idea that there is "the" standard that she has to meet, and that if she doesn't, she is somehow deficient. She has only known that she is a special, unique, non-replicable individual, and has strengths and weaknesses in different, equally worthwhile, areas. No, she doesn't excel at arithmetic. But, she knows, she does excel at sewing, and art, and music, and creative writing. And she excels at putting others before herself, and in giving selflessly. And she knows that her mama, and her Lord, value that even more than how she does in Math.
Standardized testing pits everyone against a single standard -- a standard of success set by those with values different from my own. The standardized testing standard is not the one by which I want my children to gauge their success -- and most certainly not their worth. No -- I homeschool so that my children can know they were uniquely created by God with special talents and capabilities, and that their standard of success is that they effectively use those individual gifts for His purposes.
We are honest about the things that are difficult for us, and we celebrate the things that come easily for us. We stress effort over results, and desire for our education to prepare us for being servants to others rather than making money for ourselves. Sometimes that means high scores in Reading Comprehension or Science Concepts, and sometimes it doesn't. But that's ok, because, contrary to what the standardized testing standard tries to tell us, we are worth more than our scores. And our abilities go far beyond what tests can show.
Our philosophy? None of us is "standardized". We are unique. And we homeschool in order to nurture that uniqueness. I hope, when this whole homeschool experiment is over, that our children understand success as being fully equipped, through developing their own individual strengths, to love their Lord and love other people.
For us, that is the only standard that matters.