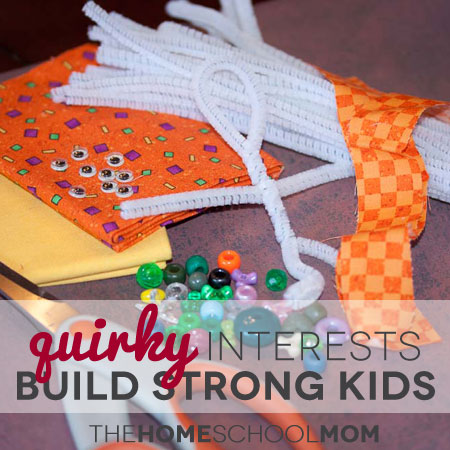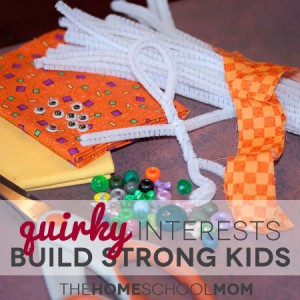 Interest-Led Learning
Cameron is 9 years old. Under his bed is an entire world.
This world rests on a sheet of cardboard cut from a refrigerator box. Some days Cameron spends hours working on it. Bodies of water are made from foil, raised in permanently cresting waves, with an exotic array of marine creatures everywhere. Forests are filled with bright trees and plants constructed from painted cotton balls, balsa, toothpicks, clay, paper clips and wrapping paper. His mother says she has to remind herself that Cameron is the one changing it all the time, that his creation isn't really growing.
Dotted between the trees are tiny shelters, each a different shape. And there is a population. They aren't exactly people, aren't exactly animals. They're called Implas. They are made out of beads, pipe cleaners and fabric. Their dramas keep Cameron busy.
It is pure, unadulterated joy to be wrapped up in a pursuit that is generated by our own interests and fully engages our abilities. For Cameron, as for most of us, the end product isn't the reward so much as the experience. That's true whether the work we're doing is raising children, building a business, filming a documentary or creating a series of paintings. When we connect deeply with what we do it's a continual process of growth, learning and awareness. We're not invested in the judgment of others. The satisfactions are much richer.
Such pursuits can't be pushed on us nor can we push them on children. A recent study at the University of Montreal affirms that children build rewardingly passionate interests when they are free to explore activities without adult pressure and interference.
The research emphasizes the importance of autonomy, the drive to express our will and direct the course of our actions. We all have that drive whether we're two years old or forty-two years old. As one author of the study noted, "Passion comes from a special fit between an activity and a person. You can't force that fit; it has to be found."
Of course it's our place as adults to keep introducing children to wonders they may not encounter on their own.  In fact the very things we encourage—-those new tastes, challenges, experiences and responsibilities—may result in whole new areas of interests.
Lately Cameron has been mulling over the idea of fencing lessons. His weeks are already pretty full. He makes regular video diary entries for his grandmother, puts his science museum pass to good use, races his bike up and down the hills behind the family house and yes, he continues to work on a world of his own making under his bed.
His mother says, "It's the kids allowed to be their own quirky selves who grow up strong enough to be whoever they want to be."