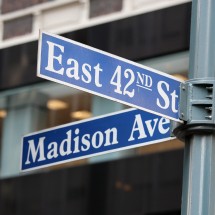 My two daughters slept in on Christmas morning. As always, they were in no hurry to rise and open presents. When I questioned this, the oldest, now 20-years-old, said, "It's because you didn't raise us materialistically."
Caitlín's comment was a succinct assessment of a core part of our educational exploration.  I made consumer education a priority, starting from when my girls were very young. This contributed greatly to their ability to sleep in on Christmas morning. The consumer education lessons were easy to achieve through our normal life experiences.
Aside from Refusing to Feed the Frenzy, I helped my daughters understand the psychological underpinnings of mass marketing. For instance, when spotting a billboard that sported a cigarette ad that substituted the cancer sticks for human figures, I pointed out the unspoken message in it. "Look how it says 'Cuddling & Relaxing,' and ties that to the product name," I would say. Then I would ask questions, like, "What does it look like those cigarettes are doing? What does the cancer stick maker want you to believe when you see this?"
Although they didn't watch much commercial TV when the girls were young, when they did watch, I sat with them, and made them aware of the marketing strategy through comments and questions about the commercials. "The ad makes you feel good when you see it, but it also makes you want to buy the product. What does it tell you about the product?" The children's perception was keen. They knew that the ad was implying that "If you buy this product, then you will feel satisfaction." It wasn't long before they could identify the targeted demographic group, as well. For instance, one might say, "This ad is aimed at older people who worry about their appearance and want to look younger."
Having gained understanding of the tricks of the marketing trade at an early age, my children began to experiment with it on their own. They often set up attractive "store displays" in the house, pretending they had a department store named "I.I.," short for "Important Items." The store even had a jingo, "When you come to I.I., you're gonna' want to buy!" Their dolls shopped there regularly, and I was invited to shop, too.  Browsing the merchandise at Important Items, I was struck by the marketing comprehension exhibited in my children's play. I hoped it would inoculate them against Madison Avenue, relieving them of the false pressure to buy, collect, and throw away massive quantities of "stuff" in order to feel good about themselves and their lives.
Now, nearly 10 years later, my daughters have grown up to be young women who know that material goods can be nice, but do not validate a person. They understand that happiness is not found in acquiring things, but in being true to oneself. My girls make their consumer choices without concern for owning the "right" brand name or quantity of anything, and their lives are enriched by this freedom, which includes their being able to sleep in on Christmas morning.
Find resources and tips for inoculating your child against Madison Avenue at PBS's Don't Buy It guide.