Keep your kids guessing and moving all summer long with a Treasure Hunt, a trail of clues spread out over the summer weeks leading your children on hunts for prizes and goodies week after week. It requires a little creativity and planning on a parent's part, but is guaranteed to offer weeks of summer fun and lifelong memories.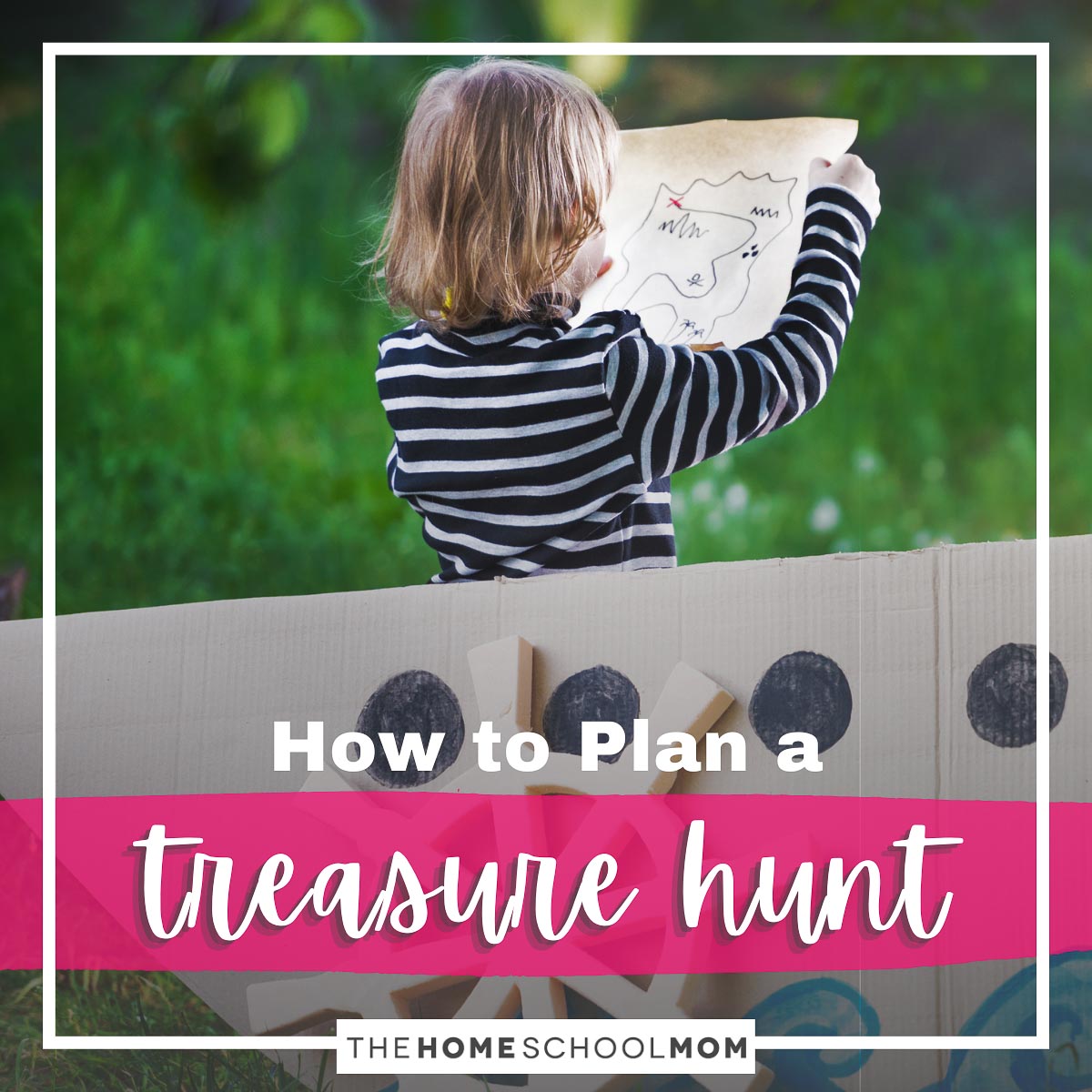 Start by deciding on the duration of the treasure hunt. A day, a week, or several weeks? To make the most out of the hunt, try and spread it out over several weeks during the summer. A general rule should be the older the children the longer the duration, so make their treasure hunt span several weeks giving them three or four challenging clues each week. For preschoolers through maybe first graders keep the treasure hunt shorter, anywhere between several clues on one day to maybe five to ten clues spread over two weeks.
Determine the places to leave the clues. Pick places they are familiar with like a friend's home, a nearby playground, the swing set or sandbox in your backyard. Remember, the older the kids the greater the difficulty and number of clues. If they aren't old enough to go searching for their clues alone, then put on your walking shoes or hop on a bike and go with them. Your kids stay safe and you get some exercise too. Some good hiding places might be, under a door mat,buried in the sand box, under a bush, or taped to a basketball hoop. Also, think about timing clues with other visits. For example, if you go to the park every Friday, plan for them to find a clue when you are there. Go to Grandma's every Sunday? Plan for them to hunt and find a clue while visiting.
Next, start writing the clues. This is your chance to be creative and have fun. Tie the clues in with your children's interests and by all means don't hesitate to make them educational too! Here are some ideas to get you started:

Make up rhyming riddles that lead the kids on a trail through the yard and neighborhood. Remember to make them challenging enough, so that it takes them some time to figure out. You can always give them additional hints if they are totally stumped.
Use photographs to point them in the right direction. Take pictures of familiar things in the area where their next clue or prize can be found. For example, if your kids frequent a neighborhood playground,give them a picture of a swing and the slide. This is a great option for kids who can't read. For older kids, make it more difficult by taking "zoomed" in pictures. Take a picture of the object in a real zoomed in shot so they only get to see a portion of the object. This is more challenging, but remember you can always give them additional hints if they need help.
Use word searches with the clues hidden inside. Don't tell them the specific words they are looking for, but rather give them hints. For example, you can tell them to find a friend, a street, a place, and a thing (answer would be Mary Clark's backyard swing set on Maple).
Make up crossword puzzles or cryptograms with the answers being the clues.
Keep it a secret. Don't tell them when they will be getting their next clue. This will keep them wondering and will also give you time and flexibility in planning.
Make it fun. Print the clues and puzzles on the back of a picture of a treasure chest, rolled up in a scroll, or on a piece of paper decorated in a pirate theme. Also, consider mailing them their clue each week. Kids love to receive mail.

Include your children's friends. Recruit fellow parents to join in and send clues to your kids as well as their friends. Let them join up together for the hunt and the fun.
Offer small prizes like candy, little toys, books, or certificates for ice cream throughout the hunt, but don't go overboard. Remember to keep the fun focused on the actual hunt not on the reward.
Polly Schlafhauser is Founder and President of Families with Purpose,a website dedicated to helping busy families enhance their family life and find time for the little things in life. To subscribe to their FREE newsletter or to find more creative ideas to beat the Summer Boredom Blues, visit their website at http://www.familieswithpurpose.com [Link no longer active]