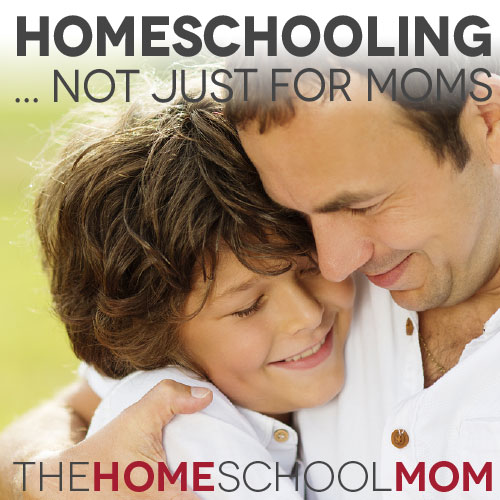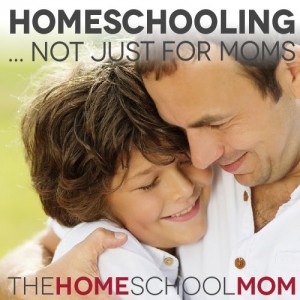 This post is contributed by Oak Meadow, the sponsor of our Living Education series, and first appeared in Fall 2014 edition of Living Education: Organic Learning.
by Ben Mitchell
As a homeschool father, I was mostly in charge of going to work to pay the bills while my co-parent was largely responsible for the homeschooling, making food, organizing everybody, keeping us all alive—a ceaseless and thankless profession by most counts. Still, I have to admit, I was often jealous. I would go to the school where I was teaching, pouring my creativity and experience into creating lessons for other people's children, most of whom didn't want to be there. Then at night, I would collaborate with Kathy on our home curriculum—finding cool ways to explore the roots of Western Civilization or how to present division using chocolate chips—the creative engagement that attracted me to the teaching profession. Needless to say, I often felt torn between the need to make a living and the wish to participate in my children's education. Looking back now, I can see that those days when I did play hooky from my job in order to participate in my children's education are some of the most powerful and meaningful memories I have of my children.
I am not just talking about the fun field trips, like going skiing with the homeschool community. I'm talking about those rare times when I got to play the teacher to either my son or my daughter. Making up long division equations for Nicholas, or working on the 1-1-1 doubling rule for spelling with Lucy—the boring, mundane occasions of learning are golden. I see now those are some of the most intimate and authentic experiences I have had with my children. There is something magical about the process of learning, the willingness to open oneself to the person playing the role of teacher. To confront the experience of not knowing and have the teacher share the key to unlocking the secrets of knowledge is as captivating and impressive as any magic trick. For a child to look up at an adult and say, "I don't know. Please show me," is an act of such trust, such vulnerability, that it can almost bring me to tears.
It seems the act of opening to something new brings us to the core of who we are in a completely immediate and direct way. The individual, even quirky, characteristics of each of my children have never been more apparent than when they are trying to get through some challenging project or skill. Lucy will run around the room, leaping over furniture, making jokes, desperately trying to change the subject, absolutely certain she will never get it. Then when she begins to see how she might be successful, she settles into a state of curious focus. Finally, when she gains the confidence that she can do it, she will want to keep going long after the time is done. Nicholas—four years older—starts with the certainty that he will succeed, with all the unwarranted confidence of a firstborn son. But then he gets frustrated when things do not go as quickly and easily as he assumed, sometimes stopping to lament the cruelty of the world when he gets the wrong answer. I love knowing this about my children. Never is one more him- or herself than when honestly facing the unknown.
In retrospect, I feel a certain remorse that I did not take off from work more often to be with them. When will I ever again have the chance to be with them in that way? The times I blew off work to participate in my children's education were some of the clearest moments of perspective on my life's priorities.
In terms of finding that balance between life and work, there is no better reminder of what is important in life than these little moments of illumination. What could be more important than Lucy learning how to tie her shoes or to make a capital L, or Nicolas figuring out how to create a factor tree? I wish I hadn't missed those moments, but it makes me doubly grateful that I was there for other magical, eureka experiences. The moments when I was truly engaged in helping my children learn about this strange world, this crazy culture, are some of the happiest memories I have. In many families, the necessary division of labor means one parent has to be the money maker. I'm proud I was able to do that, but I'm just as proud about the times I shirked my responsibilities, let things slide, and took the day off to be the homeschool teacher.
Ben Mitchell is a published poet, songwriter, and musician, as well as Oak Meadow's Director of Admission. He loves sharing the magic of learning with his children.