Resource of the Week: CareerShip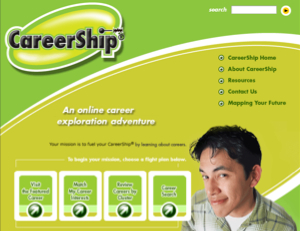 CareerShip® is a free online career exploration adventure for middle and high school students which provides free career, college, financial aid, and money management information and services.
Students can review careers by cluster, review the featured career, match careers to their interests, or search for a particular career. For each career, students will have access to a variety of information: tasks, wages, career outlook, interests, education, knowledge, skills, and similar careers.