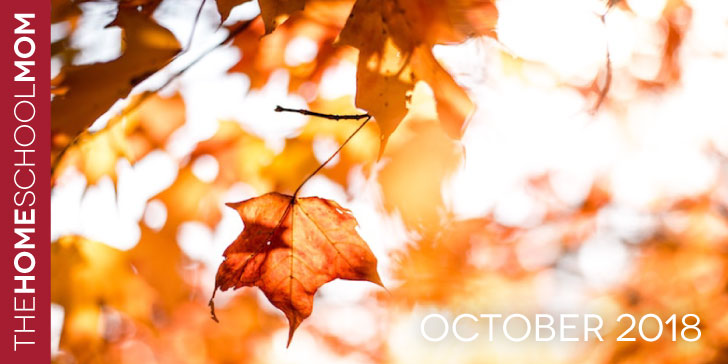 As I write this, the United States Senate is in the process of confirming a nominee to the Supreme Court of the United States. I asked a friend whose daughter is a senior in high school if this was a hot topic in her daughter's government class at public school.
"No," she said. "They're learning government vocabulary words and reading the book. It's not a current events class."
I had hoped for a different answer, but it's essentially the same one I got over a decade ago.
Back then, we were hosting an international exchange student from South America, and he was taking his required U.S. Government class at our local public school. At that time, the Senate was considering the confirmation of John Roberts, who became chief justice of SCOTUS.
When I asked my South American son about the Supreme Court confirmation process, he didn't know it was taking place and said it had not been mentioned in class.
Meanwhile, my homeschooled kids and I were following the hearings and learning about the separation of powers, the branches of government, and the confirmation process. We were weaving current events and conversation into learning about history and government.
It was one more time I was happy about the benefits of homeschooling, which allowed me flexibility and nimbleness. Following real world happenings was a way to learn about our government. We didn't need to divide every part of learning into its own separate subject, and we could put together a larger picture across current events, history, geography, language arts, and government.
I'm sure there are some high school government teachers who have indeed been creative and included the Supreme Court confirmation process in their classes.
But I take for granted that homeschooling allows families to do this without asking anyone, without worrying about departures from a curriculum, and with understanding that this type of learning can be comprehensive and memorable. We can do unusual things to help our kids earn a government credit, or we can just plain use the context provided by current events to show how the world works.
Then we can go a step more and challenge ourselves and our children to think critically and become aware of our own confirmation biases.
Other than providing generous family time and the chance to deepen our relationships, I can't think of any more important benefit that homeschooling brought our family.
When you read this, the Supreme Court process will be in the rear view mirror, but challenging our own biases will be an ongoing opportunity for all families.
Looking forward,
Jeanne
Recent & Relevant Blog Posts
On our first day of homeschooling this year, the kids thumbed through the meticulous binders I had put together. They peered into the guidebooks. Their eyes glazed over while I made them to listen to the recordings. They revolted.
Continue reading »

Homeschooling is a tough job that not only brings joy but also trying times. For those times when you have trouble motivating yourself during the school year, socialization can be a way to help boost everyone's mood and enthusiasm.
Continue reading »

Many people associate politicians with prestigious private schools, but many of the most powerful and significant figures in the United States didn't attend private or public schools — they were homeschooled.
Continue reading »

With the growth of distance learning programs, choosing a provider for this type of homeschooling naturally leads to an increase in questions about accreditation: what is accreditation exactly, and how does it pertain to homeschooling?
Continue reading »
Teaching Calendar
October 18, 2018 — Alaska purchased from Russia – 1867
October 23, 2018 — Women's Suffrage March in NYC – 1915
October 28, 2018 — Statue of Liberty dedicated – 1886
November 6, 2018 — Abraham Lincoln elected – 1860
November 6, 2018 — Election Day
November 11, 2018 — WWI Armistice Day – 1918
November 11, 2018 — Veterans Day
November 13, 2018 — Vietnam Veteran's Memorial dedicated – 1982
November 15, 2018 — Lewis and Clark Expedition reached Pacific Ocean – 1805
View the full teaching calendar »
7 Ways to Embrace Homeschooling Your Polar Opposite Child (Featured Article)
I have always been fascinated by personality tests, birth orders, and how this affects relationships.
My freshman year of college, I took my first Myers-Briggs Type Indicator test and discovered I was an ENFJ.
ENFJ: Extroversion, Intuition, Feeling, Judging
I took the test again 5 years later. Same results. Here's the description:
Warm, empathetic, responsive, and responsible. Highly attuned to the emotions, needs, and motivations of others. Find potential in everyone, want to help others fulfill their potential. May act as catalysts for individual and group growth. Loyal, responsive to praise and criticism. Sociable, facilitate others in a group, and provide inspiring leadership.
This is an accurate description of me. I think most people close to me and who know me would agree. I then discovered the book The Highly Sensitive Person by Elaine N. Aron and I had an Oprah-like "A-HA" moment.
In 2017, I dug into Gretchen Rubin's The Four Tendencies book. It confirmed that I was an "Obliger"—not shocking at all. The last piece of the puzzle for me was taking a free Enneagram quiz and discovering that I am a 2.
Now it all made sense.
I am literally a ball of feeling all the feels, wanting to help and encourage people, highly sensitive, empathetic to a fault (sometimes) and just want everyone to get along. I mean, really, is this too much to ask?
Enter: Homeschooling
Suffice it to say, my three kids are very different from me. They are their own people. They have a mix of me and their dad and HUGE dollops of their own uniqueness.
However, what happens when one of your kiddos is basically the South to your North? The Oil to your Water? The Day to your Night?
Read the rest on TheHomeSchoolMom »
Homeschool Links
| | |
| --- | --- |
| Here's a lesson plan (grades 6 – 12) to help you and your kids "consider how confirmation bias and motivated reasoning shape the way we respond to evidence presented in news and opinion pieces." | This free game has kids watching or listening to two-sided debates and recognizing logical fallacies in the arguments. Includes resources for finding both liberal and conservative points of view. |
| The Association for Library Service to Children, a division of ALA, has curated groups of great websites for kids. This link goes to news sites, but you'll see sites on topics from animals to religions of the world.  | Common Sense Media rounded up some fact checking tools, including Open Secrets and Snopes. Did you know even fact-checkers have viewpoints? Can your kids find disagreement among fact checkers? |