History Writing, Jamestown, Ask Jeanne, Motivation to Homeschool, and More
From the Editor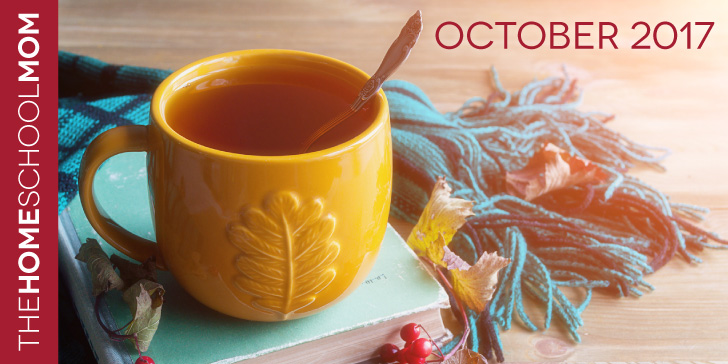 Welcome to the October issue of TheHomeSchoolMom newsletter. This month we have several new homeschool posts for you, our monthly teaching calendar links, November writing prompts (always free for our subscribers), history resources, and more. As always, you may download subscriber files using your subscribed email address with morningcoffee as the password.
Enjoy the newsletter!
Warm regards,
Mary Ann Kelley
Editor
Teaching Calendar
October 18, 2017 — Alaska purchased from Russia – 1867
October 23, 2017 — Women's Suffrage March in NYC – 1915
October 24, 2017 — Rosa Parks died this day in 2005
October 28, 2017 — Statue of Liberty dedicated – 1886
November 6, 2017 — Abraham Lincoln elected – 1860
November 7, 2017 — Election Day
November 11, 2017 — Veterans Day
November 11, 2017 — WWI Armistice Day – 1918
November 13, 2017 — Vietnam Veteran's Memorial dedicated – 1982
Homeschool Links
The Concord Review History Journal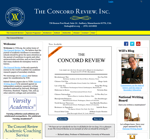 "We believe that the pursuit of academic excellence in secondary schools should be given the same attention as the pursuit of excellence in sports and other extracurricular activities, and we have found that many students do exemplary work in history. Papers by High School students on any historical topic, ancient or modern, domestic or foreign, may be submitted for consideration by The Concord Review, since 1987 the only journal in the world for the History research papers of secondary students. Submit at submit@tcr.org. We publish about 6% of the papers we receive. They now average about 8,000 words. 40% of our authors have gone on to the Ivy League or Stanford."
Interested authors may contact the Editor, Will Fitzhugh, at fitzhugh@tcr.org, and he will send a sample of the papers we have published. History papers can also be submitted to The Concord Review's National Writing Board for assessment against "an independent academic expository writing standard endorsed by Harvard, Michigan, Princeton, Stanford, Virginia, Yale, and 33 other selective colleges and universities."
Virtual Frog Dissection Resources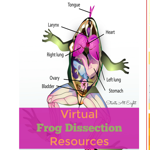 Heidi at StartsAtEight has put together a selection of virtual frog resources including online and app-based dissection resources. The dissection resources would be appropriate for upper elementary to middle school; the post also has some linked printables that could be used with younger students.
Guardians of Jamestown 1619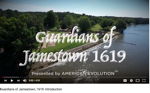 Guardians of Jamestown 1619, which consists of six 4-minute videos that are targeted towards fourth and fifth graders, teaches students about the seminal 1619 Virginia events related to the settlement of Jamestown. These events include the first representative legislative assembly in the New World, the arrival of the first recorded Africans to English North America, the recruitment of English women in significant numbers, the first official English Thanksgiving in North America, and the entrepreneurial and innovative spirit of the Virginia Colony. Teachers and parents can access the video series on YouTube. The series features a young girl named Safiri who, while visiting the Historic Jamestowne, meets the time guardian and is tasked with finding five artifacts that represent formative events of 1619 Virginia. In each video, Safiri and the time guardian travel back in time 400 years to collect an object representing one of the key 1619 events of the 2019 Commemoration.
"Children love time travel and are excited by archaeology. The Guardians of Jamestown 1619 series fuels children's natural curiosity and engages them in an adventure with Safiri," said Kathy Spangler, Executive Director of the 2019 Commemoration. "The series makes history come to life for students who are just starting to learn about our nation's – and Virginia's – history…"
Recent Blog Posts
Where's Your Motivation Gone?
This post is by Jamie G, a homeschooling mom, and is from our contributing sponsor, Time4Learning.
3 Ways to Relocate Your Enthusiasm!
So, you've been homeschooling a while now… Whether you're a pro or just starting, a new year of homeschooling always seems to start out like the beginning of a marathon. Yet, after a while it's easy to lose steam and find your enthusiasm has hit an all time low. All of those amazing reasons that you started homeschooling for in the first place seem like a distant foggy memory. All while the day to day trials of reading struggles and multiplication amnesia begin to make homeschooling look more like a swamp of dashed hopes and dreams; which, of course, lead you to wonder if you did the right thing in the first place. Homeschooling can have issues. After all, you could go get a pedicure if you weren't knee deep in long division, right?
The "Too Much of a Good Thing" Issue
Most homeschoolers will honestly say that they've chosen this path because they want to spend more "one on one" time with their children. That's such a lovely picture until you've spent every waking moment for the last 30 days with them and need a break before your hair falls out. Have you locked yourself in the bathroom just to have some quiet time? GET HELP. Ask a spouse, family member, or friend if they can help out with just a small aspect of your homeschooling. If your spouse is amazing at math, that might be the answer to climbing out of the long division swamp you're in.
The "Not Enough Time" Issue
This is more common than most people realize. Homeschoolers are often not just homeschooling when they are at home. For many families, the homeschooling parent is also working at home, working outside of the home, or even a business owner. Add to that all of the typical parental duties of housekeeping, meals, taxi-ing kids to lessons and sports – it can feel never ending. But, wait -there's a light at the end of that time warp tunnel. GIVE UP. I know what you're thinking, but that's not the intention. Give up something that is robbing your time, for something else that is better. Delegate some of your household tasks to the children. Give up a couple hours of television for game night with your family, or to finish that amazing novel you've been dying to read.
The "Difficult Curriculum" Issue
Many homeschoolers have shared that as a new homeschooler they felt like they had to use a big box curriculum. Sure, those contain every subject and tell you every word to say as you teach your child every step of the way. But, the sad thing is most of those curricula don't account for families with multiple children or busy lifestyles and require intensive effort. If you're stuck in that quicksand, here's a rope! MOVE ON. Finding a curriculum that is flexible, fun, and encourages independent learning can be liberating! Ditch the draining curriculum and use one that fits your lifestyle!
You've gotten this far, and you've faced your fears. With a little effort and some restructuring you'll find you've got this. Go on, take the first step toward draining the swamp of despair and bringing back your enthusiasm for homeschooling!