Lewis and Clark, Composition, Destressing, Open Courseware, and More
From the Editor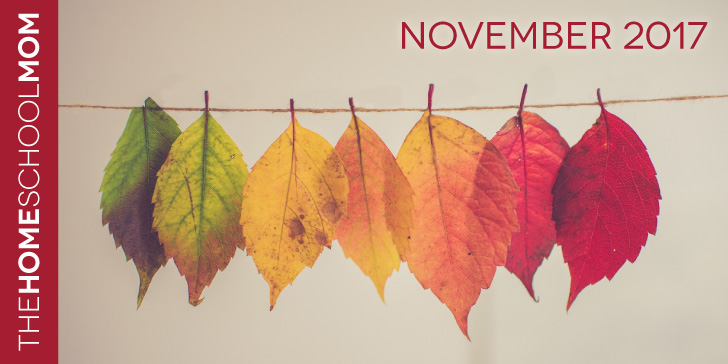 Welcome to the November issue of TheHomeSchoolMom newsletter. As we gear up for (U.S.) Thanksgiving, I'm looking forward to seeing my college student for a whole week! The Teaching Calendar for the next few weeks is included as usual, and today is the anniversary of the Lewis and Clark Expedition reaching the Pacific Ocean on a rainy November day in 1805. Using the Expedition as a unifying backdrop creates a spine for a unit that could cover a multitude of topics from nature to Native Americans to exploration. The featured article this month highlights one of our most popular blog posts: High School Composition for Homeschoolers. I'd love to hear if you use any of the resources.
Enjoy the newsletter!
Warm regards,
Mary Ann Kelley
Editor
Teaching Calendar
November 15, 2017 — Lewis and Clark Expedition reached Pacific Ocean – 1805
November 19, 2017 — Gettysburg Address – 1863
November 22, 2017 — John F. Kennedy Assassinated – 1963
November 23, 2017 — Thanksgiving Day
November 29, 2017 — Louisa May Alcott born this day in 1832
November 30, 2017 — Mark Twain born this day in 1835
December 1, 2017 — Rosa Parks Day
December 7, 2017 — Pearl Harbor Day – 1941
December 12, 2017 — Hanukkah
December 14, 2017 — South Pole First Reached – 1911
Homeschool Links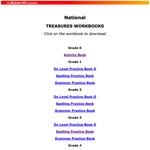 McGraw Hill National Treasures Workbooks
These extensive workbooks for Kindergarten – Grade 6 are free downloads for reading, spelling, and grammar practice. They are each 200+ pages and contain printable worksheets.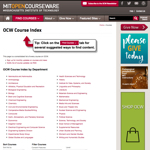 I have featured various open courseware links in the past, but I was struck by how much the MIT list of courses has grown. There are currently several thousand courses available for free in the following departments: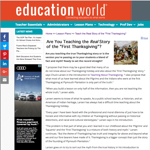 Are You Teaching the Real Story of the "First Thanksgiving"?
"Are you teaching the true Thanksgiving story or is the version you're passing on to your students a blend of fact and myth? Ready to set the record straight?"
With information about avoiding stereotypes, giving the Native American perspective, and teaching strategies, this post from Education World will help you to teach your children the history of Thanksgiving with accurate historical perspective.
Recent Blog Posts
Homeschool Composition for High School
The Writing Center at UNC has put together a large collection of writing resources for college writing that are excellent tools for teaching homeschool high school composition. The center's downloads and videos offer detailed explanations about research, sourcing, organization, editing, and proofreading, voice, fallacies, thesis statements, and dozens of other writing topics. The resources are arranged alphabetically, which unfortunately makes them easy to find by topic but doesn't offer much in the way of an orderly progression for teaching.
I put together a suggested order of study to use the resources for composition for a homeschooled high school student and thought I would share it with you as the second part of this post. In our case, we are using this for a literature composition, but literature compositions can be the most difficult type to write. It might be more effective to initially use the process with a non-fiction topic of choice instead of an essay on a particular book. Before listing the assignments, I want to share some thoughts about composition in general and breaking free of the typical high school format in order to better prepare for college writing.
The UNC Writing Center offers 3 Tips on Teaching Writing articles that instructors will find useful, particularly the In-Class Writing Exercises. Note that the writing and organizing process will affect students in dramatically different ways. In an email discussion recently, Jeanne Faulconer, who has taught composition at the college level and who is also a homeschool evaluator and popular conven
tion speaker, reminded me that the writing process for creative thinkers may look…