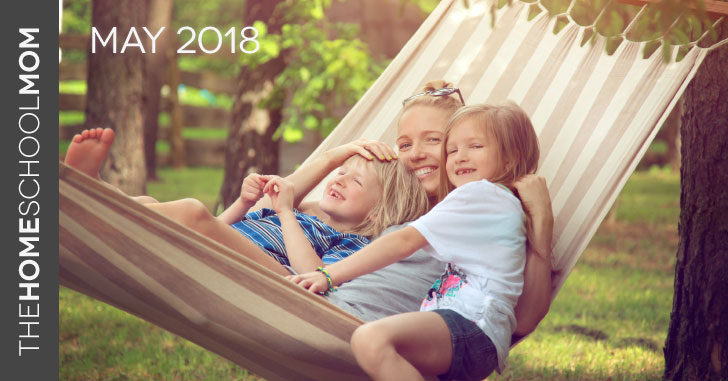 I have kept a secret from my husband.
We have moved an average of every two years since we began homeschooling, and some homeschool materials have gotten, uh, misplaced from move to move.
Including the squid. Which I had never told him about …
[ED: Jeanne's intro in this issue was so popular that we added it as a full blog post. In the interest of not duplicating the whole post, we're linking to "The Keeper of the Squid" here.]
Homeschool Planner Update for 2018-2020
As you hopefully know, our subscribers have exclusive access to a variety of downloads for all ages and grades. Our most popular subscriber exclusive remains our printable homeschool planner. The planner has been updated with monthly and yearly pages through 2020 and can be downloaded from the link below using your subscribed email address as the username and morningcoffee as the password to login.
Teaching Calendar
May 19, 2018 — National Armed Forces Day
May 28, 2018 — Memorial Day (Observed)
June 2, 2018 — Native Americans granted US citizenship – 1924
June 6, 2018 — D-Day – June 6, 1944
June 11, 2018 — Great Barrier Reef Discovered – 1770
June 12, 2018 — Anne Frank born this day in 1929
June 14, 2018 — Flag Day
June 17, 2018 — Father's Day
June 27, 2018 — Helen Keller born this day in 1880
June 28, 2018 — WWI began – 1914
View the full teaching calendar »
Summer Learning: Creative Activities for Logging Extra Days (Featured Article)
by Karen Doll
It's almost summertime! Is a long summer vacation looming hot and bothersome in your mind? Why not transform that long and ordinary vacation into extraordinary summer learning?
Many homeschoolers choose to continue schooling during the summer. Whether or not you homeschool year round, learning during the summer months is a great way to log in extra days, to spend quality time together as a family, or to just have fun—the more educational, the better.
Our family homeschooled during the summer months, but fortunately, summer learning doesn't have to follow a strict schedule. In fact, summer learning can be anything you want it to be–some summers we rolled up our learning into one big unit study, while other years, I had my kids respond to creative summery journal prompts and solve a couple of math problems a couple days a week and of course, they always read a LOT.
Here are some ways you can make summer learning fun …
Recent & Relevant Blog Posts
Homeschool Links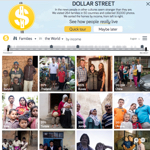 Dollar Street
Virtually visit families in their homes in more than fifty countries around the world. From the website: "Imagine the world as a street ordered by income. Everyone lives somewhere on the street. The poorest lives to the left and the richest to the right. Everybody else lives somewhere in between. You are welcome to visit all the homes on Dollar Street!" More than 30,000 intimate pictures help provide a personal look at families and how they live. A tour of the Dollar Street website would be a great supplement for families studying geography, economics, or world cultures. You can use filters and sliders to compare homes in the same region of the world or homes in different places with similar income levels.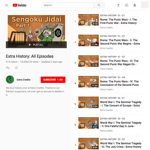 Extra History YouTube Video Series
Extra History is a series of animated video shorts created by the producers of Extra Credits, a weekly YouTube show about video games. Each Extra History episode is around ten minutes long and tightly focuses on a historical event or period. Perhaps too fast-talking for some elementary-age learners, the videos strike me as helpful for kids of middle and high school age, who are learning historical specifics. I watched "The Berlin Airlift" for a good refresher about the opening rounds of The Cold War, and there are several hundred other free history videos from "The History of Paper Money" to "The Articles of Confederation." A great supplement to pull things into a big picture.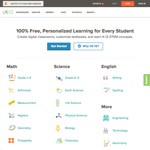 CK12
Did you know you can create free digital textbooks for math, science, English, and more, using the CK12 website? Our co-op teacher used their FlexBook(R) technology to create a digital biology book, which she customized just for our students. You can filter by state standards, grade, and subject to develop the initial text, then add or subtract lessons. The kids can read their assignments online or download them to read later. CK12 will also let you form digital classrooms, where you can make assignments, give quizzes, and manage groups of students.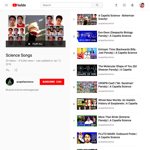 Acapella Science
The more advanced science nerds at your house will enjoy these musical parodies that feature scientific concepts and vocabulary. My favorite so far is "Bohemian Gravity," to the tune of "Bohemian Rhapsody." However, "The Molecular Shape of You," a parody of Ed Sheeran's "Shape of You" is a close second. The tunes aren't simple sing-alongs to learn science facts, but they will fascinate learners who enjoy grappling with harder scientific concepts.