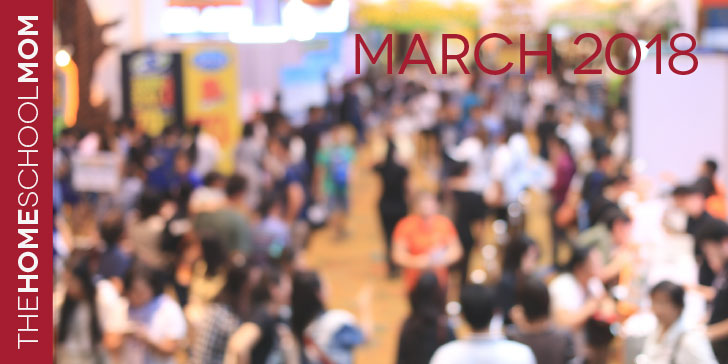 This month I'm speaking at the VaHomeschoolers Conference, where I'll meet new homeschooling parents and visit with old friends and veteran homeschoolers.
Conferences are always exciting for me. They remind me of why I chose to homeschool my sons. I see parents getting their "professional development" needs met. Interesting vendors provide books, curriculum, and resources for parents to browse. Speakers provide their expertise, giving information on everything from how homeschoolers can make transcripts for their high schoolers to how they can support beginning readers and writers. Kids and teens are everywhere, enjoying family programming, volunteering, and reuniting with once-a-year friends.
But above all, homeschool conferences and conventions provide a place where homeschooling feels normal. Instead of getting funny looks for having chosen something different from the mainstream, I feel I'm  just one of many people who values this type of personalized education.
In fact, at this particular conference, I may not share political views, religious beliefs, socio-economic status, or ethnic backgrounds with the other people there. We are simply all interested in homeschooling – and we don't even have to agree on what approach to take or what curriculum to use.
Homeschooling has grown and become more accepted in many places. However, homeschooling families still make up a small percentage of the population, with probably around three percent of school age children being homeschooled in the United States. As three percenters, we feel good when we are with a community of people who share something that is far less like institutional education and far more a lifestyle: a lifestyle of learning.
During a conference weekend, we don't blink at larger families and later readers and kids with their own businesses and parents who are working on their own handwriting or learning the periodic table right alongside their kids. For a couple of days, we simply reflect on homeschooling together as the normal part of life it is for us.
The internet and park days do their part in helping families find and build community for homeschoolers, but I love the personal interaction and jazz of a conference. I'll come home tired, but I'll come home inspired. And I'll hope to have shared some homeschooling experiences that will help families make the most of their years learning together.
Looking forward,
Jeanne Faulconer
Teaching Calendar
March 17, 2018 — St. Patrick's Day
April 1, 2018 — Easter
April 2, 2018 — Hans Christian Andersen's Birthday – 1807
April 13, 2018 — Thomas Jefferson's Birthday – 1743
April 15, 2018 — Leonardo da Vinci's Birthday – 1452
April 16, 2018 — Patriots' Day
April 18, 2018 — Paul Revere Day
April 22, 2018 — Earth Day
April 23, 2018 — William Shakespeare's Birthday – 1564
April 26, 2018 — John James Audubon born this day in 1785
Homeschool Links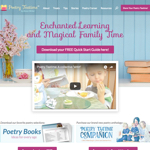 Brave Writer's Poetry Teatime
April is National Poetry Month in the United States, which we've featured in TheHomeSchoolMom Newsletter before. But did you know many homeschoolers have a tradition of having weekly or monthly poetry tea? April would be a great month to start your own tradition, and you can get some ideas for reading and writing poetry, preparing snacks, and getting started with the great combination of poems and tea through the Poetry Teatime website.
Poetry teatime is a snack for the brain, heart, and taste buds. As Julie Bogart says, "Poetry appreciation (enjoyment) leads to so many good places–greater awareness of the power of language, the apt word, linguistic musicality, the impact of a metaphor, and the joy of creativity.
Teatime leads to restored equilibrium in a busy household, delight for all the senses, nourishment, and family bonding."
(Disclosure: In addition to contributing to TheHomeSchoolMom, Jeanne works as a homeschool coach at Brave Writer, owner of the Poetry Teatime site.)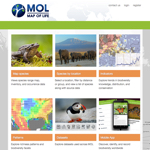 Map of Life
Here's a cool look at where the earth's plant and animal species are located. For kids learning life science or environmental science, this is a valuable tool that can show where to find specific species and which parts of the earth have the most species diversity.
You can click on your own state or country to get a list of the species of turtles, birds, reptiles, mammals, butterflies, bumblebees, and other animals that live in your area – complete with scientific name and photo. That could make a great scavenger hunt for your family this spring: see how many you can spot, and keep a list!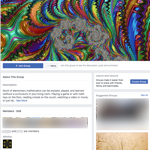 Living Room Math Facebook Group
Living Room Math is a Facebook group I'm enjoying because of its interesting posts that inspire us to discuss and use mathematical concepts with our kids naturally and easily. Join in the discussion or gather some great resources, such as the puzzles, mazes, multiplication table insights, and spatial awareness challenges that members recommend. I love both the conversation and the resources of this group. There is a helpful vibe along with tangible suggestions for making math fun. For this English major, that's a great combination!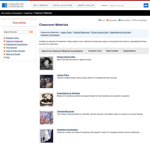 Library of Congress Resources
Make social studies come alive using primary sources and lesson plans available from the United States Library of Congress. You'll find lessons on African American History, the American Revolution, Maps and Geography, the World Wars, and so much more. There are Civil War photographs, elections activities, and downloadable Student Discovery Sets on the Constitution, the Jim Crow era, Westward Expansion, the New Deal, Japanese Internment, and many other topics.
While these resources aren't intended to be complete curriculum, they may indeed have the right photo or lesson to enrich learning for an elementary student or add to the research a high schooler is doing. Plus, a homeschool mom could get lost going down the rabbit trails of the Library of Conference.
Ask Jeanne: Homeschooling and Immunization Law (Featured Article)
A reader recently asked about homeschooling to avoid immunizations. Jeanne wanted to take the opportunity to highlight the relationship between homeschooling and immunization requirements.
I have a 4-year-old little girl. We have always wanted to homeschool her. The main reason for this decision is we don't agree with vaccinations. My fiancé is older than I am. He grew up in the '70s, so in his mind, this was going to be easy. Well, times have changed. I have been doing research, and it seems so much harder than I was thinking. I'm so overwhelmed with information that I don't know where to start. My little girl is so smart, and she's easy to teach, so we've got that down, but as far as the law goes we, of course, want to make sure we follow the guidelines so it doesn't backfire on us. If there is any way of simplifying all of this, I would greatly appreciate any advice.
There are all kinds of reasons to homeschool, and some people do bring up vaccinations and immunizations. However, before homeschooling in order to avoid them, you should be aware that homeschooling does not automatically mean you are exempt from laws requiring immunizations.
In fact, in the state where I live, as well as in many other states, homeschooled children are required to follow the same immunization laws as children who attend school. This is administrated in different ways in different states, but for example, in my state, homeschoolers send a Notice of Intent to Homeschool to their local school divisions. Local school administrators then may request immunization records from those families, and to be in compliance with the law, parents need to submit the records when they are requested. An alternative in my state is submitting an official religious exemption or medical exemption from immunization. These exemptions have specific requirements and paperwork…
Recent Blog Posts