Homeschool Burnout, Writing Prompts, Teaching Personal Finance, Job Application Skills, and More
From the Editor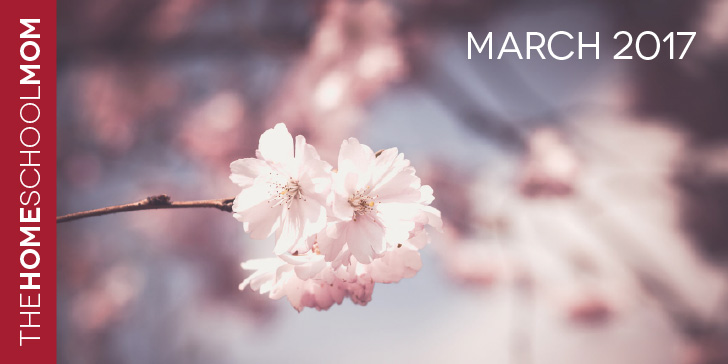 Photo credit: Mona Magnussen at Unsplash
March always reminds me of cherry blossoms. My youngest daughter was born in early March while we were stationed in Japan with the USMC, and our military base did not have a hospital capable of handling labor and delivery. At 38 weeks, moms were sent to the big Navy base near Tokyo to await the baby's arrival (these days moms are more likely to use the local Japanese hospital, but at that time it was discouraged).
For moms like me who tend not to deliver early, that policy meant a long, boring stay in a place far from home. The weather was rainy and cold with an icy wind that blew non-stop, and I quickly ran out of things to keep me occupied. Thankfully after my daughter was born, the weather turned nice when we returned "home" to Iwakuni. The gorgeous cherry blossoms were in full bloom and the contrast with the miserable weather earlier in Tokyo was striking. Our first outing back home was to view the beautiful blossoms at Kintai Bridge, where we had a picnic, sampled the offerings of the street vendors, and enjoyed the view of hundreds of blooming cherry trees. Hanami, or flower viewing, is a centuries old custom involving picnics and parties under the cherry blossoms. Every March as we celebrate my daughter's birthday, I remember that particular hanami with fondness.
Enjoy the newsletter!
Warm regards,
Mary Ann Kelley
Editor
Teaching Calendar
March 17, 2017 — St. Patrick's Day
April 2, 2017 — Hans Christian Andersen's Birthday – 1807
April 4, 2017 — Martin Luther King, Jr. Assassinated – 1968
April 10, 2017 — Passover
April 13, 2017 — Thomas Jefferson's Birthday –
1743
Homeschool Links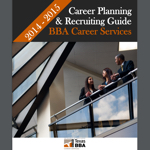 This 51 page career planning and recruiting guide from the University of Texas at Austin is chock full of strategies, advice, guidelines, and examples useful to anyone entering the workforce. Many of the guidelines could be applied to college applications and interviews. Topics include resume writing, business attire, networking strategies, company research, job search, correspondence, and interviewing techniques. Using the guidelines in the resource guide to create activities for an older student would be an excellent way to create a course to add to a high school curriculum.
Little House Big Story Contest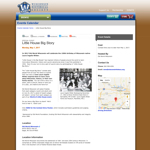 "In 2017 Old World Wisconsin will celebrate the 150th birthday of Wisconsin native Laura Ingalls Wilder… To celebrate the power of the Little House books, Old World Wisconsin will be hosting a Laura's Little House Big Story contest. Little House Big Story asks people from all over the nation to submit their own story of how Laura Ingalls Wilder inspired them to learn more about Wisconsin, history, or their own family stories. Old World Wisconsin will select finalists from each category (youth and adult), and on July 22, 2017 a panel of expert judges will select 1 winner from each category as part of our World of Little House event."
Entries can be a video, a written work, or an artwork and will be judged by:
Demonstrated passion for and interest in the works of Laura Ingalls Wilder
Ties to larger historical exploration and curiosity
Use of story and narrative
Clear and creative personal expression
You can download the submission guidelines here.
Preparing Teens for Adulting: Personal Finances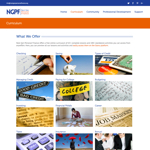 Next Gen Personal Finance is a non-profit organization founded "to connect educators with free resources and equip students with the knowledge and skills to lead financially successful and fulfilling lives."
In a time when questions about funding college are ever more concerning and the cost of basic needs such as housing and health care are a higher percentage of income than they ever were in previous generations, we must help our children make wise financial decisions from the start. The tools at NGPF are free and easily accessible to anyone with an internet connection. Be sure to check out these calculators and projects if your student is planning to attend college:
401 Prompts for Argumentative Writing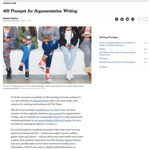 As teens mature in their writing and discussion skills, the topics they consider should become more complex. One important thought process is that of argumentation/persuasion, which can be used in both writing and debate. The New York Times Learning Center has put together a list of 401 prompts for argumentative writing on topics ranging from smartphones to prisons. The prompts can be viewed on NYT website with links to relevant articles, or in this four page PDF file as a simple text list. Not all topics will necessarily be appropriate for all families but there is a wide variety from whi
ch to choose. If you prefer a non-argumentative approach to writing, this list of 650 narrative and personal writing prompts might appeal to you.
Recent Blog Posts
How do we do it? Schlep our kids to activities, keep up with the errands, haul around all those overdue library books, and homeschool, without losing our minds? Continue reading »
Banish Homeschool Burnout in One Week!
As a homeschooler, there comes a point, perhaps several points during your homeschool career, when everyone starts feeling burnt out. The kids are bored, you're at your wit's end and as much as you don't want to admit it, the thought has crossed your mind to send them back to school and throw in the towel. Continue reading »
Do you want to boost your children's learning? Homeschooling with your dog can work wonders. The beauty of homeschooling is the freedom to learn anywhere, any time, and alongside your favorite pup. Kids and dogs share a strong bond. Continue reading »
Homeschooling the U.S. Presidency
Are you homeschooling the presidency? No matter our political views, there are issues brought up by the 2016 U.S. election and current presidency that our children can learn from. As homeschoolers, we can help them learn about government through most of their homeschooling years, even without an official course. Continue reading »
Year Round Homeschooling: 5 Tips for a Successful Year
by Karen Doll
I remember our first day of homeschooling like it was yesterday. Emily was 5 and Jeremy was almost 3 years old. It was September–the time of apple harvests, the beginning of autumn, and the first day of school for many. It was our first day, too. In the beginning, we followed the traditional public school schedule. This was new territory for me, and I felt safe wrapped in tradition.
Well, fast forward several years. We began experimenting. I no longer needed the safety net of tradition. I had evolved. It felt freeing. After a bit of trial and error, we discovered year round homeschooling. I was in love. Homeschooling through the year is a veritable smorgasbord of possibilities.
I know what you're thinking. Is she off her rocker? I assure you, I'm not. I do know that the mere mention of homeschooling year round conjures up images of weariness and no school breaks. So. Not. True. Come along with me and follow my tips for a successful year round homeschooling experience. Year round homeschooling just might be your new best friend.
1. Create a Unique Family Schedule
A personalized schedule is at the heart of year round homeschooling. Think about your family's routine, lifestyle, personalities, and preferences. One of the reasons that we chose to homeschool year round was our relationship with summer heat. We didn't like it. We were genuinely content to while away the summer feeling cool and comfortable while logging in extra homeschool days.
Creating a year-long schedule may seem rather daunting at first — there are a lot of things to consider. If you need a little inspiration, take a look at some of these common year round schedules…