Summer Edition 2016
From the Editor
This issue I'm highlighting a few of our best summer-oriented posts, including topics like end of year reflections, field trips, and a great resource for long hours in the car. We will be back again next month with a regular issue. Enjoy!
Warm regards,
Mary Ann Kelley
Editor
Teaching Calendar
June 19, 2016 — Father's Day
June 27, 2016 — Helen Keller born this day in 1880
June 28, 2016 — WWI began – 1914
June 30, 2016 — Meteor Day
July 4, 2015 — Independence Day
July 1, 2016 — Canada Day
July 2, 2016 — Civil Rights Act of 1864
July 7, 2016 — Pinocchio first printed
Seasonal Resources
Summer is more laid back than the rest of the year, and it's a great time to take homeschool field trips. You won't be rushing because you are behind for the week, and you won't have to deal with bus loads of school kids creating long lines. Check out our listings of field trips by state (destinations are listed by city within each state) and find a couple of museums, parks, trails, historical buildings, or other destinations that will spark learning for your kids and enjoy them this summer. Don't forget to review our tips for How to Put the "Feel Good" Into Homeschool Field Trips!
Find a Field Trip Destination »
Ahhh… summer! Warm weather, trips to the pool, vacations to the beach, out of school… Or not.
Yes, for many of us homeschoolers, summer doesn't necessarily mean "no school". Homeschoolers have the flexibility to choose the level of education they wish to do during the summer months, as they do the rest of the year. And every homeschool family does it differently. Some families school straight through the summer, some take some breaks but continue to school some as well, and other families take the summer off completely.
We do the combination approach.
That means we do some school, but we also take some time off — and when we are doing school in the summer, it usually looks a bit different from the rest of the year.
Photo credit: Great Hall Productions;
Used by permission
Among my favorite homeschooling resources are our audio recordings by storyteller Jim Weiss. We have nearly every CD in his collection, and for many years, one of my favorite night-time sounds was standing in the hall hearing multiple CD players simultaneously reeling off Jim's stories, as each of my sons listened in his own room to a different story (if they didn't fall asleep first when I was reading to them or telling them a story myself). Read More »
Even though we technically school throughout the whole year, since summer for us is more relaxed, the beginning of June feels like the end of the school year. And, like at any ending, I end up reflecting. I mean, as a homeschooler I'm pretty much solely responsible for the academic well-being of my kids, so I figure I'd better make sure I learn something from each year of teaching, right? I like to think I can be in a better position each year to help my children learn what they need to learn. So as we move into summer, with all of its trips and extra-curricular activities and camps and fun projects, here are some of my reflections from this past year of homeschooling… Read More »
Our Sponsor: Menus4Moms
You've made me a better cook. You've made me a smarter shopper. You've reduced my stress level for quite awhile now. I've bragged about you and your menus to every mom that I know."    ~ Michelle N.
Get the 125 page eBook Frugal Mom's Guide to Once a Month Cooking (reg. $10.95) AND Bulk Cooking for the Freezer: Ground Beef (34 pgs., reg. $6.95) free with your 52 Week Dinner Menu Pack purchase!

For less than $1.25/week, you get our 52 mom-tested weekly dinner menu plans, the Guide to Once a Month Cooking (includes a step-by-step guide to freezer cooking, once a month cooking forms, and over 6 dozen mom-tested freezer recipes), and 3 planned leftover guides (chicken, beef, and pork)!
Recent Blog Posts
Arranging a Strong Week: Your Homeschool Schedule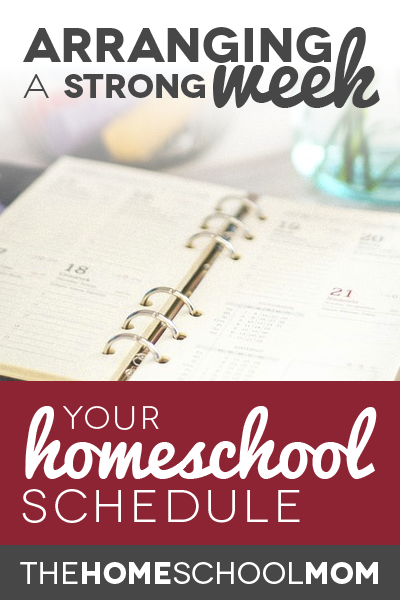 As a homeschool evaluator in Virginia, I've worked with hundreds of kids in families who have used all kinds of weekly homeschool schedules. I'm also in my 19th year of homeschooling, and since we've moved around a lot, I've been in a ton of different homeschooling communities and groups with so many good homeschooling families. I've seen all kinds of weekly schedules work well for people, and creating a strong week of homeschooling can look different for each homeschooling family. Some families have weekly schedules that look like school schedules, but most homeschooling families use the flexibility of homeschooling to create a weekly schedule that is customized for them. Here are some of the homeschool schedules that I have seen work to create a strong homeschooling week.
Read More…
Finding Community as a Homeschooler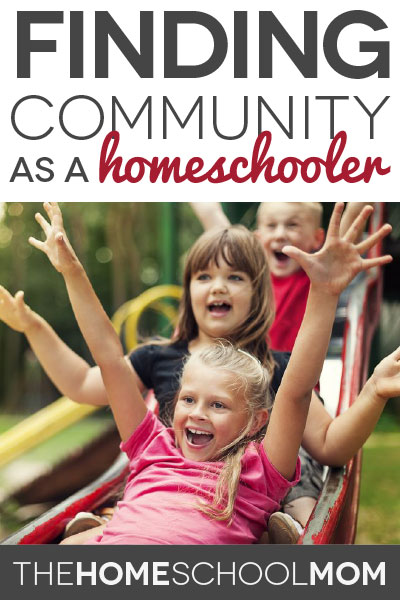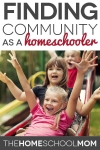 At first, particularly if you are new to homeschooling, it may seem like there are no homeschoolers around at all. But chances are very good that they are just hidden in plain sight! Families in many areas have established homeschool groups that meet for field trips, projects, playtime, and even parent-run classes. Finding them can be the hardest part. Some homeschool groups maintain a low profile to respect or protect the privacy of their member families. So it can be challenging to make that first connection. But homeschoolers, in general, are very resourceful and well-connected, and once you've found one local homeschooling family, you may soon hear about others.
Read More…
Grade Level: When It Matters in Homeschooling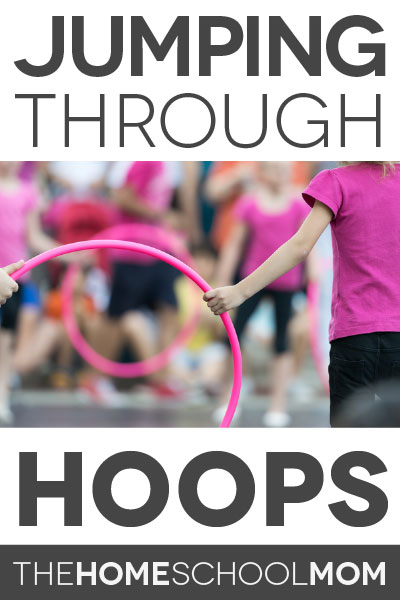 In a previous post, I encouraged parents not to obsess over grade level to the detriment of their child's actual engagement and learning. However — yes — I concede there are times you do have to think about grade level, and your child and your homeschooling efforts will benefit if you do.
Read More…
Save