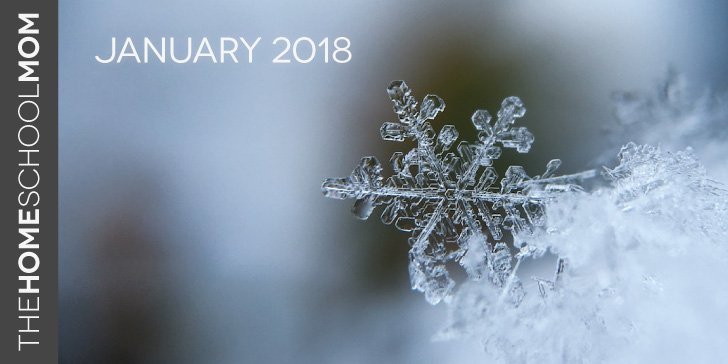 Welcome to the first issue of 2018! Is one of your resolutions to improve your time management? One of the ways I do that is by getting my news from theSkimm's free daily email. It's a 5 minute read and is an entertaining way to know what's going on in the world. I read it every weekday morning, and I'm always disappointed when I check my email on Saturday and realize that it won't be in my inbox again until Monday. Check it out. (If you sign up through my link I could earn Skimm swag, which I would love.)
2018 news… With both of my children graduated, I am focusing more on the technical aspects of running TheHomeSchoolMom and less on writing. I realized over the past year that it is time to hand over the newsletter reins to someone more actively involved with homeschoolers, and I can't think of anyone better suited for this than Jeanne Faulconer. Jeanne is a prolific contributor to homeschool groups on Facebook with excellent advice and a seemingly endless supply of resource suggestions.
As a longtime homeschool evaluator in Virginia and a coach for Brave Writer's Homeschool Alliance*, Jeanne has a wealth of knowledge about homeschooling, and she has many wonderful resources to share with you in upcoming issues. You might be familiar with her work on TheHomeSchoolMom's website as a contributor, where she has an advice column called "Ask Jeanne" and where she also blogs about topics like what to use instead of curriculum, deschooling, and the practical aspects of homeschooling. Jeanne will be introducing each issue and choosing the homeschool resource links for the newsletter. As always, we welcome your feedback – just hit reply to this email.
Enjoy the newsletter!
Warm regards,
Mary Ann Kelley
* TheHomeSchoolMom is unaffiliated with Brave Writer or the Homeschool Alliance.
Teaching Calendar
January 23, 2018 — National Handwriting Day
January 25, 2018 — First Winter Olympics began- 1924 in France
January 27, 2018 — Russians liberate Auschwitz – 1945
January 28, 2018 — Space Shuttle Challenger Disaster
February 1, 2018 — Space Shuttle Columbia Disaster – 2003
February 2, 2018 — Groundhog Day
February 7, 2018 — Laura Ingalls Wilder born this day in 1867
February 11, 2018 — National Inventor's Day
February 12, 2018 — Abraham Lincoln born this day in 1809
February 14, 2018 — Valentine's Day
February 16, 2018 — Chinese New Year – Year of the Dog
Homeschool Links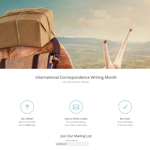 By now, most homeschoolers have heard of NaNoWriMo, the community novel writing month that occurs every November. But another great writing resource is InCoWriMo – International Correspondence Writing Month – which takes place in February. You and your kids can commit to writing a postcard or letter every day and send them "snail mail" through the postal service. There are letter writing resources, giveaways, and inspirational blog posts at the site, where "vintage social media" is celebrated. Teens might love
to take on this challenge, or younger kids could send a simple valentine each day for the month of February. You might even pair up with family friends to do a letter exchange.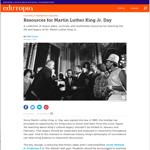 Edutopia's Martin Luther King Resources
February is also Black History Month. Edutopia has put together a new round-up of lesson plans, curriculum, and resources to help our families learn about Martin Luther King and the U.S. Civil Rights Movement, worthy of study year-round.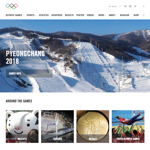 Will your family watch the Parade of Nations together in February? Take time to be dazzled by the ice and snow sports! An excellent resource for learning about the winter games is the Olympic organization's own website, which explains everything from alpine skiing to speedskating and includes info about ancient and historical games.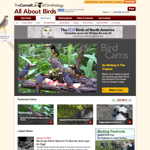 Supplement your backyard birdwatching with sneak peaks into other bird habitats. Woodpeckers, ospreys, and condors are among the birds featured on live feeds that show birds nesting and feeding.

Recent Blog Posts
Instead of Curriculum: Learn Government Differently
Need high school government credits for your older teens? These free ideas are a great way to implement a course without a dry curriculum.
Don't depend on boring government textbooks; use an activities approach to learning how government works. If teens do these activities, talk about their experiences with you and others, and follow rabbit trails online, they will likely retain more knowledge about how government works than if they just read from a government textbook. Gaining this knowledge can fulfill the requirement for high school government credits.
You'll want to ask them good questions, using the approach called inquiry-based learning.
Teens could keep a journal or blog about their experiences, or they could write essays, record short videos, or create presentations based on some of the activities. Your teens learning about government go, do, experience, think, question, and use some of the following unusual resources to earn high school credits.
Read the rest on TheHomeSchoolMom »