Great Backyard Bird Count, High School, Narration, What Comes Next, and More
From the Editor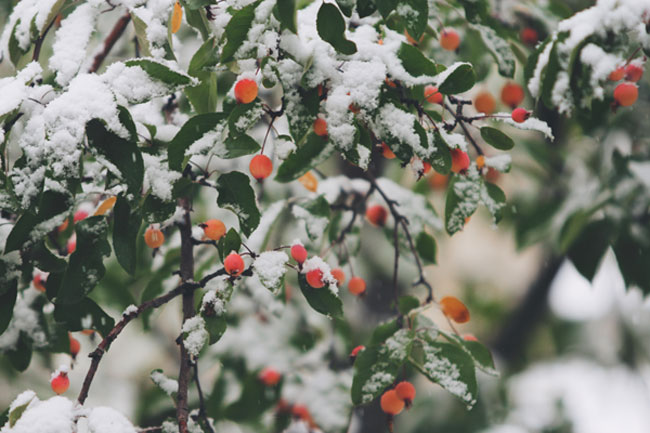 After a strangely warm December, Virginia has settled into a more typical frigid (but still temperamental) January. As we start 2016, I am reminded that in a few short months my eldest will graduate from UVA; it seems like both another lifetime ago and just yesterday when we started our homeschool journey in 1999. I often hear the phrase "enjoy them while they are young," but each new stage is unique and has its own benefits. I am enjoying my relationship with my young adult children as much as I enjoyed the baby and toddler years. Youth brings certain joyful experiences, but the later ages do as well. If you are struggling, hang on – "it gets better" is just as likely to be true as "enjoy them while they are young"!
We have lots of new subscribers this month and many of you might be (or know someone who is) starting homeschooling mid-year. If that is the case, please check out Jeanne's latest post, "You Decided to Start Homeschooling. Now What?," and share it with the new homeschoolers in your life who might be feeling a little lost and overwhelmed.
Finally, I'd like to welcome Amanda Beaty, who wrote the featured article for this issue which gives insight into what to expect if you are considering or are new to homeschooling. Amanda has joined TheHomeSchoolMom team as a regular contributor (after much nagging and pursuing by yours truly!) so you can expect to see her posts on the website on an ongoing basis. Amanda is a homeschooling mom of two boys, ages 14 and 7.
Enjoy the newsletter!
Warm regards,
Mary Ann Kelley
Editor
Teaching Calendar
January 18, 2016 — Martin Luther King, Jr. Day
January 20, 2016 — Inauguration Day
January 23, 2016 — National Handwriting Day
January 25, 2016 — First Winter Olympics began- 1924 in France
January 27, 2016 — Russians liberate Auschwitz – 1945
January 28, 2016 — Space Shuttle Challenger Disaster
February 1, 2016 — Space Shuttle Columbia Disaster – 2003
February 2, 2016 — Groundhog Day
February 4, 2016 — Rosa Parks born – 1913
February 7, 2016 — Laura Ingalls Wilder born – 1867
February 8, 2016 — Chinese New Year – Year of the monkey
February 11, 2016 — National Inventor's Day
February 12, 2016 — Abraham Lincoln born – 1809
Educational Resources
Webinar: Great Backyard Bird Count for Educators
"This webinar is the perfect starting point for any educator who is interested in getting their young learners excited about citizen science and birds! We will guide you through what citizen science is, how the Great Backyard Bird Count works, basic bird identification and common mis-identifications students may have, recommendations for encouraging your students and communities to participate, and we will provide you with helpful and engaging resources and activities both during and after the webinar." The next GBBC is February 12-15, 2016. To learn more about GBBC, visit their site: gbbc.birdcount.org.
Also from the Cornell Lab of Ornithology, Investigating Evidence is a 94 page free download with lessons and activities for grades K-12 designed to inspire investigations through outdoor observations and citizen science.
"From coming up with curious questions to drawing evidence-based conclusions…these Investigating Evidence lessons will help you guide your students through exciting scientific investigations all spring.
"This free curriculum includes a Teacher's Guide, accompanying Resource and Journal pages, and rich online resources that will support you in using citizen-science projects and outdoor explorations that generate authentic scientific questions. Learn more and download your copy!"
SoftSchools High School Resources
This site contains quizzes, worksheets, lessons, and more for a large range of high school subjects. To give you an idea of the range, the site covers science, history, art, literature, and more. The Art History section contains notes on art concepts in various cultures from 3500 BCE to the present, while the AP History section has notes covering concepts from Paleolithic humans through the conflicts, economics, environmental changes, and scientific discoveries of the twentieth and twenty-first centuries. While not comprehensive, the site covers a vast breadth of material.
Recent Blog Posts
You Decided to Start Homeschooling. Now What?
When you've suddenly taken your kids out of school to homeschool, there is a long list of things to do, and it all seems like it needs to be done quickly so your kids won't be behind.When you start homeschooling, one often overlooked a
spect — especially if you hadn't planned to homeschool — is the need for you and your child to come to terms with the school experience and the reasons you find yourself homeschooling.To help you process the big change that comes with suddenly starting homeschooling, I recommend this…
Read More…
Scribes: Narration & Homeschooling
Your child can't hold a pencil very well? Your child thinks faster than she can write? Your child's handwriting is illegible? Your child can't compose in writing even though he can tell you a great story?Your child might benefit from having a scribe. Read More…
Bad News/Good News of Starting Homeschooling in High School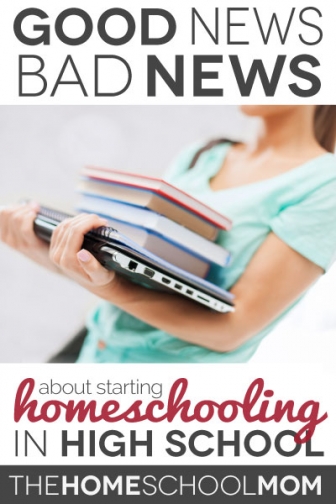 Starting homeschooling during the high school years can seem intimidating or liberating — or both. There is both good news and bad news about starting out homeschooling in high school, but for many people the good outweighs the bad. Read More…
Is Homeschooling Right for You?
by Amanda Beaty
Trying to determine the best path for educating your children can be confusing. Education is important, and we're all trying to keep from messing up our kids any more than necessary. Choosing to homeschool is not an irreversible decision any more than putting them in a certain school or using a specific curriculum (although there are special considerations for homeschooling high school), but it will affect your whole family, so it's worth putting some thought into.
Depending upon whom you talk to, and on what day you catch them, homeschooling is either the best decision ever or a way to guarantee that your children will live in your basement forever. As with most things in life, there is a middle ground. From my personal experience, and from requests to other homeschoolers, comes this list of the good, bad, and ugly of homeschooling.
You will be different
Whether that is good or bad is up to you. Sometimes, whether it's good or bad will depend upon the day. Despite the increasing numbers of homeschool families, there is still a stigma attached to homeschooling. "The parents are indoctrinating them." "Teachers go to college. How do parents think they can teach at home?" "How will they learn to talk to other people?" (This one is usually worded as "How will they learn to socialize?" which doesn't mean the same thing.) "What about sports, the prom, bullying, and all those other things that normal teens look forward to?" "How will they learn to stand in line?" (I wish I were kidding about this one.)
If your child is even slightly outside the mainstream box, whether it be because of a learning disability or a quirky habit or being "behind" in a particular subject, then it's "because you're homeschooling him." For some reason, the general public thinks this is okay in public school, but unacceptable when homeschooling. Because we all know that every child in public school is exactly the same, and they are all reading, writing, and mathing on the exact same level.
For some strange reason, people think it's okay to quiz homeschooled children (as if it's any of their business in the first place). Most of us freeze up when put on the spot, regardless of where we attended school. How many times a day do you think those same people walk up to public school kids and start quizzing them?
You may even be different from other homeschoolers. In some areas, most homeschoolers may all be of one religion, and may or may not welcome those outside their faith. Or the majority might be school-at-homers and either don't accept unschoolers or the unschoolers are uncomfortable with the ongoing curriculum discussions. I didn't find a group that was a good fit until my third attempt. That was long before Facebook. Now you can search Facebook for like-minded homeschoolers (bonus points if they're local) or sites such as Yahoo and Big Tent.
You will be with your kids almost all the time
When you're not rushing in the mornings, separated all day, and rushing every evening, you have time to enjoy your children. They can get a hug whenever they need one. You can usually get a hug whenever you need one. Even if you use a full curriculum, you still have time to go to the park on nice days, visit museums or the zoo, go to plays or the symphony, or stay home and watch a favorite movie or play a game. You can sit with a child in your lap and read.
You get to be close-at-hand to see as they make new discoveries…
Read the rest on TheHomeSchoolMom »