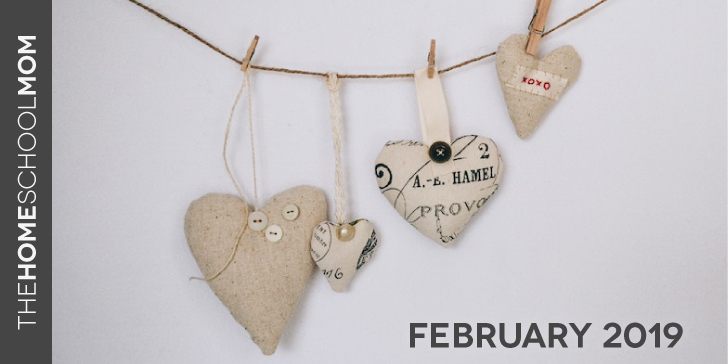 When I started homeschooling, I knew my big challenge was going to be helping my kids learn. Having them become academically prepared was my overriding goal. Choosing the right curriculum and the right educational philosophy were paramount.
Imagine my surprise when it turned out they were pretty good learners once I refined our approach to homeschooling.
My real challenge? Feeding them.
Thinking about what my family would eat 24/7 was a bigger deal than I could have anticipated. Homeschooling had to fit around that.
Have you found keeping everyone fed to be a challenge?
I coped as best as possible, instituting slow cooker days, panini grill nights, and Artisan-Bread-in-Five-Minutes years.
As a new homeschooler, I understood I was going to have to research how to homeschool. I didn't understand I was going to have to research how to feed all these people with all these needs for all these years.
I now attend healthy food prep sessions to make freezer meals once a month, and I regularly consult TheHomeSchoolMom's sister site, Add Salt & Serve (formerly Menus4Moms), for menu ideas. Add Salt & Serve (formerly Menus4Moms) recently relaunched their free weekly dinner menu plan (they also have premium plans for Busy Moms, Frugal Moms, and Gluten-Casein-Free Moms).
Of course, it's not just homeschool moms who have to provide meals for their families. But the difficulty level jumped for me, because I had to provide the meals with one hand tied behind my back: while homeschooling.
And? The kids were home so much more than we'd been a public school family.
Over on TheHomeSchoolMom site, I wrote a short memoir called The Homeschooling Challenge Nobody Warns You About. Maybe you've recognized the same challenge.
Looking forward,
Jeanne Faulconer
Recent & Relevant Blog Posts
Homeschoolers commonly hear that they must have a lot of patience to homeschool when they tell someone that they are homeschooling. Vanessa is here to bust that myth.
Read more »

When I started homeschooling, I knew my big challenge was going to be helping my kids learn. My real challenge turned out to be the unexpected one.
Read more »

New to homeschooling? Embarking on a different educational path takes courage and faith, and it may take time to find your rhythm. Here are ten suggestions to ease the way.
Read more »

Jeanne helps a reader whose 7-yr old spends most of her homeschool time in tantrums wanting to short-cut her work with tips for homeschooling a difficult or defiant child.
Read more »
Teaching Calendar
February 11, 2019 — National Inventor's Day
February 12, 2019 — Abraham Lincoln born this day in 1809
February 14, 2019 — Valentine's Day
February 17, 2019 — Random Acts of Kindness Day
February 18, 2019 — Presidents' Day
February 22, 2019 — George Washington born this day in 1732
March 2, 2019 — Read Across America Day
March 2, 2019 — Dr. Seuss' Birthday
March 11, 2019 — Johnny Appleseed Day
March 14, 2019 — Pi Day
March 14, 2019 — Albert Einstein born this day in 1879
View the full teaching calendar »
Can You Thrive And Not Just Survive February Homeschooling? Yes! (Featured Article)
Dear February,
Why do you sneak up on me and then drag out your days until eternity despite being the shortest month of the year? Why do you keep cramping my homeschooling style?
Sorry, February, not this year. Nope. I'm taking February homeschooling by (snow?) storm and I'm going to encourage my friends to do the same.
Can we be friends, February? Can we partner together to thrive and not just survive homeschooling in the longest shortest month of the year?
Please say yes.
Sincerely,
A Homeschooling Mama Who's Been Around the Block
February—homeschooling in the longest shortest month of the year
Disclaimer: If you're a new homeschooling parent, you might not get what the hubbub is about February homeschooling. That's okay. I am hoping that these ideas and a bit of humor will prevent your homeschool from going sideways from February 7 until March 18 when you wake up one morning and it's nearly spring. Ask me how I know.
So, what is it about February? To understand this mystery, let's first examine January.
January homeschool is all about relishing the post-holiday fun, cleaning up from the holidays, planning, and of course trying out all those awesome educational "toys" your kids received as holiday gifts.
You're rocking January and feeling awesome because you're still nibbling off the secret stash of Christmas chocolate, those candy canes aren't going to eat themselves so hot cocoa is still flowing, you take a week to reorganize your homeschool supplies because you finally got one of those amazing rolling metal carts, and all is right with the world.
Are you still with me? In January, you're doing all the things, you're fresh and rested (you did a take a holiday break, right?) and everyone is craving a bit more routine. And then we get to February 1. The holiday shine has worn off. Those science kits have all been completed. The art supplies are in the bathroom and your daughter has made all the slime in the world because she received three gallons of glue for Christmas. True story.
You decide to push through February because the groundhog saw his shadow and winter isn't going anywhere anytime soon. Perhaps it's been cold and snowy where you live since December and you're itching for a warm day. Maybe you started a new curriculum in January because you needed to shake things up and now six weeks later, everyone is fussing and the fun has been sucked out of your days.
We don't need to hit the wall in February, friends. With a bit of planning, a mindset shift, and Valentine's day chocolate, we can embrace February homeschooling.
Find Out How To Thrive in Your February Homeschool »
Homeschool Links
| | |
| --- | --- |
| Google brings us Interland, an online game that helps kids learn how to be safe while using the Internet. Engaging for kids 7-12; younger and older might also like it and benefit. | The American Chemical Society provides videos, activities, and lessons on topics such as states of matter, the periodic table, molecules, chemical changes, and reactions. |
| Learn the U.S. states and their capitals by singing along with this fast-paced and free YouTube video from the Brain Beats album, a mnemonic CD of catchy "learning songs." | For adults and teens (preview for suitability), these coloring pages feature items from collections of various art museums, history museums, and libraries. |