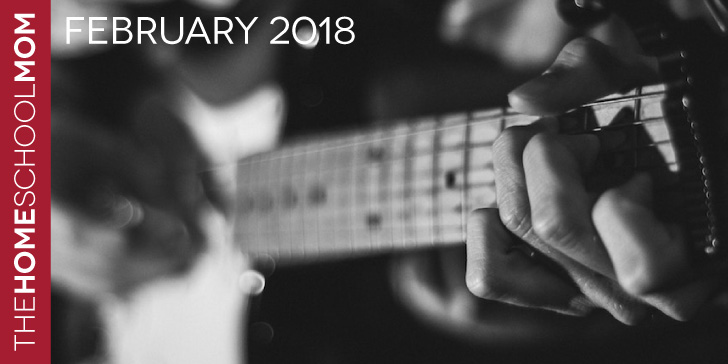 Guitar riffs float down from upstairs. My youngest son is playing, having somehow transformed into a bona fide professional musician, no longer a young homeschooled kid learning multiplication tables and biology facts. My message box fills with astute political and economic observations from my oldest son, who has long been on his own after leading our family to homeschooling twenty years ago. I plan to set a lunch date with my middle son, who will explain more about the world of technology he thrives in, solving problems for an international company.
Our homeschooling lives feel both complete and never-ending. My sons are graduated, no longer dependent on our homeschooling to continue their education, yet I see our process for learning continue to play out in their lives.
They read, they ask questions, they watch documentaries, they listen to podcasts, they talk to people, they practice skills they want to improve. They continue to follow rabbit trails in much the same way we did when they were living and learning at home during their homeschooling years. They find resources, they look at things from different angles, they test their ideas, and they see how "way leads on to way" ("The Road Not Taken" by Robert Frost).
I'm fond of saying that there is no homeschooling guarantee. However, I feel fortunate that learning how to learn does seem to have happened for my sons, and I encourage you to homeschool in a way that focuses on the processes of learning. Kids who feel joy in learning, who are able to find and use resources,  and who become adept at asking questions, are more likely to continue a learning lifestyle as adults.
Enjoy this month's newsletter, the first one I'm writing for TheHomeSchoolMom. Keep in mind that resources and ideas for learning are not meant to set school-ish tasks for children, but they are meant to encourage authentic exploration!
We'd love to hear from you – just hit reply to this email!
Looking forward,
Jeanne Faulconer
Teaching Calendar
February 14, 2018 — Valentine's Day
February 16, 2018 — Chinese New Year – Year of the Dog
February 17, 2018 — Random Acts of Kindness Day
February 19, 2018 — Presidents' Day
February 22, 2018 — George Washington born this day in 1732
February 28, 2018 — Purim begins at sundown
March 2, 2018 — Read Across America Day
March 2, 2018 — Dr. Seuss' Birthday
March 11, 2018 — Johnny Appleseed Day
March 13, 2018 — Uranus discovered — 1781
March 14, 2018 — Albert Einstein's birthday — 1879
March 14, 2018 — Pi Day
Homeschool Links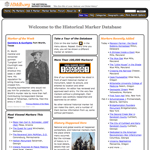 The heavy metal black-on-white raised-letter historical signs are iconic on U.S. roadways, but did you know about the Historical Marker Database? It's a website that's a collection of historical markers, providing google map locations, photos, texts, and other information about each historical marker and the historic place it describes. A great feature is the "Near Me" button, which will show you markers close to your location. You can also contribute to the database, adding historical markers in your community or along your travels. Some of the signs mark little known and quirky aspects of history. Check to see what historic sites are near you and take the kids to the very place of "what was." Consider building a family notebook of local markers or having kids journal or sketch at marker stops during your travels–or take their picture with each marker. There are even smartphone apps!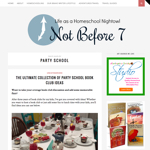 NotBefore7 has an amazing list of "party school" ideas. These are party themes to go along with book studies. You could read these books with a book club, just your family, or maybe just one other family, and then have "party school" for the final book discussion. Poppy and Anne of Green Gables are examples of two of the favorite books featured on the NotBefore7 site. You can get ideas for activities, table settings, food, and crafts that match up with each book. The kids will have so much fun immersed in the books! Who knew that book clubs could be this much fun?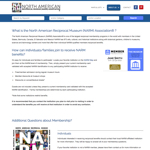 Did you know that some museums belong to organizations that share memberships? That means if you have a reciprocal membership at one museum, other museums will honor it as well! Nearly a thousand museums in North America participate in the North American Reciprocal Museum (NARM) Association, making it less expensive for families to visit multiple museums. There is some fine print, so read that carefully, and ask questions about the program at the museum where you join. You might especially like to have your membership before you embark on summer travels! There are other reciprocal museum programs as well, so you might look at several to see whether NARM, ROAM (Reciprocal Organization of Associated Museums), or another group is best for your interests and locale.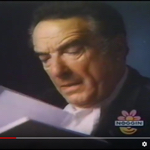 Phonetic Guide to Punctuation Marks
Just for fun, show your kids what it's like when punctuation marks are made audible by a talented storyteller. This video shows musician Victor Borge on a 1970's show called The Electric Company, when he read a passage from a book and pronounced all the periods, commas, and exclamation points. There are newer versions of this routine, which you can find on YouTube, or maybe you could challenge your kids to record their own video with phonetic punctuation marks! It's a fun and funny way to draw attention to our punctuation conventions.
Ask Jeanne: Homeschooling and Social Anxiety (Featured Article)
Our reader Sue asked a question about homeschooling and social anxiety in response to our piece, "What About Socialization?" We thought it was such an important question, we decided to feature it as part of our Ask Jeanne column.
Sue asks:
What about students with separation and social anxiety? I am a grandparent with limited resources raising two grandchildren. One took to public school swimmingly, but the older one is cheerful at home most days, but the minute we get to school she clings and cries…maybe stays in school three out of five days. I have been told (by the school and pediatrician) that homeschooling would be a mistake and not get to the root issues or teach her how to navigate socially, but I feel like home is her safe haven, and why not use that safe place to let her find her way in the world. Do you have any information on how students with anxiety issues fare being homeschooled?
Hi Sue. I do not know of any research that provides what would be intended as empirical evidence about anxiety and homeschooling. My comments are anecdotal, just based on observations I've made through twenty years of homeschooling and my work as a homeschool evaluator and coach.
First of all — many people actually decide to homeschool because of issues of school anxiety, social anxiety, or their children's refusal to go to school. Sometimes the root cause of social anxiety at school is due to trauma or stress incurred at school. While some kids may be resilient to the same amount of stress and trauma, others are overwhelmed by it.
Recent Blog Posts