Science Videos, Free Physics Kit, Grade Levels in Homeschooling, and More
From the Editor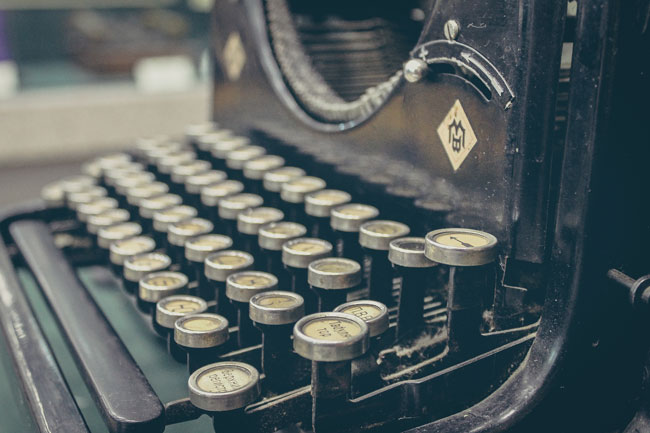 This week has involved a lot of writing. My husband's mother passed away peacefully surrounded by family, and in the days to follow my husband and his sister wrote an obituary, a eulogy, thank you notes, memorial service cards, and more. Writing is something that many people feel uncomfortable sharing, and I am thankful that my husband was confident enough in his writing to be able to pen and deliver a beautiful eulogy for the mother he loved so dearly.
I hope that as times arise when my children need to write something that will be shared publicly, they have that same confidence. When I was teaching high school composition to my younger daughter, friend and fellow blogger Jeanne Faulconer provided me with the best advice I have ever received about teaching the subject (you can find the whole post here).
… we can't just keep putting super structure on top. We have to get them comfortable with the mystery. Get them comfortable with their voices. Get them comfortable with their opinions … When they have these things, and can be sure that they won't be skewered, they will begin to reach through their discovery toward expression to whatever extent they are able at that stage of development.
My husband was confident in his voice, and it was a blessing to everyone who knew his mother. Try encouraging voice and putting away structure for awhile. Your kids might surprise you with what they have to say.
Enjoy the newsletter!
Warm regards,
Mary Ann Kelley
Editor
Teaching Calendar
February 12, 2016 — Abraham Lincoln born – 1809
February 14, 2016 — Valentine's Day
February 15, 2016 — President's Day
February 17, 2016 — Random Acts of Kindness Day
February 22, 2016 — George Washington born – 1732
March 2, 2016 — Read Across America Day
March 2, 2016 — Dr. Seuss' Birthday
March 11, 2016 — Johnny Appleseed Day
March 13, 2016 — Uranus discovered – 1781
Educational Resources
"PhysicsQuest is a story-based activity that exposes middle school students to the fun and relevance of science. APS provides a free PhysicsQuest kit to registered 6-9th grade physical science classes, home school groups, science clubs, and after-school programs. The kit includes a user's manual and materials for four physics experiments." This year's theme is Spectra's Current Crisis, and
"students can help Spectra and her crew stop to the Terminal Twins from negatively affecting the town. As students help Spectra defeat the Twins, they will learn about current, circuits, motors, and colors …
If you'd like to download past manuals or comics and create your own kits, that can be done on the About PhysicsQuest page."
The Manner in Which 74 Characters Die in Shakespeare's Plays
Okay, it's not exactly a literature resource, but it is interesting. This infograph covers the cause of death for all death scenes in Shakespeare's plays. A new play at The Globe in England will feature all of them: "The Complete Deaths will detail all of the Bard's 74 scripted deaths in one play, from early rapier thrusts to the more elaborate viper-breast-application adopted by Cleopatra."
A sort of YouTube for science videos, DNATube has over 80,000 members and over 20,000 science videos. The site is ad-supported, but the videos are good quality and cover a wide variety of topics from how nuclear reactors work to the fermentation process to the makeup of a DNA double helix. As a science site, DNA Tube has some childbirth videos including both animated and actual live births, so be sure to preview these and other possibly graphic videos before providing access if this is a concern for you.
Recent Blog Posts
Adjusting to Homeschooling Mid-Year
Making the decision to switch gears and begin homeschooling partway through the school year takes courage and faith. Whatever you were doing before wasn't working, and whatever you are beginning hasn't had time to feel ro
utine yet. Here are ten suggestions to ease the way.
Read More…
Is Homeschooling Right for You? What You Need to Know
Trying to determine the best path for educating your children can be confusing. Education is important, and we're all trying to keep from messing up our kids any more than necessary. It's
not an irreversible decision (neither is any other education decision you make, such as putting them in a certain school or using a specific curriculum), but it will affect your whole family, so it's worth putting some thought into.
Read More…
You Decided to Start Homeschooling. Now What?
When you've suddenly taken your kids out of school to homeschool, there is a long list of things to do, and it all seems like it needs to be done quickly so your kids won't be behind. When you start homeschooling, one often overlooked
aspect — especially if you hadn't planned to homeschool — is the need for you and your child to come to terms with the school experience and the reasons you find yourself homeschooling. To help you process the big change that comes with suddenly starting homeschooling, I recommend this…
Read More…
Scribes: Narration & Homeschooling
Your child can't hold a pencil very well? Your child thinks faster than she can write? Your child's handwriting is illegible? Your child can't compose in writing even though he can tell you a great story?Your child might benefit from having a scribe. Read More…
Featured Article
Homeschooling and Grade Levels (Or… Relax)
Now that you are homeschooling, grade levels are on your mind. How to judge them, how to keep up with them, what happens if your children fall behind them.
Grade level, schmade level. Homeschoolers — relax.
If your children are below grade level in some way, they still have to take the next step.
And if your children are above grade level, there are still more steps they can take.
That's because homeschooling can be potential based, and homeschooled kids can follow their own arc of development as they reach toward their potential.
Grade Levels and Schools
Grade levels were developed for schools, where numbers of students have to be moved through years of curriculum, justifying taxpayer funding with outcomes on grade-level tests.
School is standards based and grade-level based. Homeschooling can be potential based.
The idea is that if schools have minimum standards, everyone will at least do the least expected.
But homeschoolers don't want their kids to do the minimum to reach the standard; we want them to develop to their maximum potential — which, if we're honest and if we're including our kids with all kinds of challenges, might be below the school standard or grade level at a given time in a child's development —  or above that school standard and grade level.
Potential based learning can work well for homeschoolers in either case.
… potential based learning is not dangerous when the person facilitating your education is willing to see your potential as open-ended and is willing to meet potential with resources, challenges, information, coaches, and mentors as that potential develops.
That's because potential based learning is not dangerous when the person facilitating your education is willing to see your potential as open-ended and is willing to meet potential with resources, challenges, information, coaches, and mentors as that potential develops.
Why can't this be done as easily in public schools? Because of the institutional, systematic nature of things. Because of the cost. Because if you have a system deciding the "potential" of other people's children, there will not be open-ended expectation of a continuing upward arc of potential.
I think it can even be dangerous for school to be overtly potential based, because you'd have people divining "potential" and limiting opportunities for some kids while providing more opportunities for others. (Yikes! Have we ever seen bias in expectations of students happening before?)
So school has a standards based, grade level approach, to try to make sure that some kids aren't pegged as not having potential, to attempt to ensure that all kids at least reach minimum standards, and to demonstrate that taxpayers are getting something for their cash.
And, I actually get that for some kids who struggle to have educational needs met in schools, minimum standards at least create a floor. (Scaling up homeschooling or reforming schools to meet more kids' needs are whole other topics!)
But through my work as a Virginia homeschool evaluator and as I network with homeschooling parents, I regularly encounter parents who are straitjacketed by the idea of grade level. They are so focused on getting their children through grade leveled curriculum that they are fearful of meeting their children where their children's abilities really are — whether that be a little behind in math or way ahead in reading or any other combination.
As if, somehow, forcing a child through grade four curriculum that the child has totally checked out on has created meaningful fourth grade learning.
It hasn't. It doesn't. It won't.
Just stop.
A popular speaker at homeschooling conferences, business groups, and parents' groups, Jeanne Potts Faulconer has homeschooled her three sons in North Carolina, Mississippi, and Virginia. She is a former college faculty member, former editor and book reviewer for Home Education Magazine, a long-time editor for VaHomeschoolers Voice, and a recent news correspondent for WCVE, an NPR-member station. Jeanne teaches writing and literature for her youngest son's homeschool co-op, and she is a student of how learning works — at home, in the music room, in small groups, in the college classroom, on the soccer field, and in the car to and from practice. Holding her Master of Arts degree in Communication, Jeanne conducts portfolio evaluations for Virginia homeschoolers for evid
ence of progress. To read more of Jeanne's writing, inquire about a homeschool evaluation, or ask her to speak to your group, see her blog, At Each Turn.