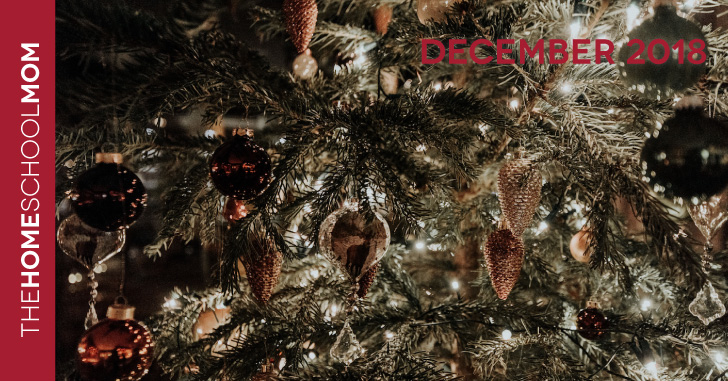 I remember that Christmas when we first had a teenager who had truly hit the sleeping slump, but we still had a little one who wanted to get up early to open gifts and see what was in the Christmas stockings. Our older teen's biological clock had shifted. He didn't get sleepy at what was a "normal" time for the rest of us, and he slept in. He was a great kid, working at a job and taking classes that fit this schedule, helping out around the house, constantly learning, respectful, strong, and kind—a figurative and literal Eagle Scout.
In short, we should all be so lucky to have a teen like this. . . except the sleep thing.
Stuck in the vision of our years of family Christmases, I initially couldn't get past the idea of all the kids "coming downstairs" at once and our all being together for Christmas morning. He managed to make it to the couch, and then he snoozed while we opened gifts and tra-la-la'd all around him. Honestly we could have hung Christmas ornaments from his arms and legs, and he would not have been able to wake up.
His sleep was my wake-up call.
How do I create and support family holiday traditions that allow my children, teens, and young adults to show up as who they are? How do I embrace their changes over years, as they grow into the independent individuals we want them to become? How do I allow their decisions to be theirs, without becoming my emotional baggage, my duty to try to change or improve according to my preferences or understandings? (Can you say, "co-dependent?")
And finally, how do I deal with my small bits of grief over losing childhood traditions that are anchored in my memories? How do I make that my responsibility rather than my children's?
What a Christmas gift my sleepy teen gave me! I had the opportunity to think about the context of his not being a wide-eyed little kid on Christmas morning any more. I had the opportunity to frame his sleeping through Christmas morning as a part his growing up, a small part of a positive and productive self. I had an opportunity to realize that holiday traditions aren't static, and they aren't about me.
Inside every Christmas mother is the potential for a Christmas martyr. I can resent or embrace. I can Do or I can Not Do. I may have influence, but if I want a positive relationship with my children as they grow older, I will not shame or manipulate, and especially not around some prickly holiday sticking point.
Although there are no homeschool guarantees about this, as young adults, all my children have shown that when I really need or ask them to do something, they will be there for me. Every time. My being in charge of me, and my encouraging them to be more in charge of themselves as they grew older, turns out to have had big dividends, even if there was an uncomfortable Christmas morning I had to learn from along the way.
Christmas evening was a delight!
Our featured article has ideas for Christmas activities with your tweens and teens, and our recent and relevant posts below include writing prompts for December along with more holiday content. No matter what holidays you celebrate this season, my wish for you is room in your heart for your traditions to grow with your family.
Looking forward,
Jeanne Faulconer
Recent & Relevant Blog Posts
The December writing prompt calendar is full of winter and holiday-themed writing prompts. Each month we are offering themed writing prompts for subscribers, and you can download our December-themed prompts on this page.
Continue reading »

Whether you are someone for whom crafting comes naturally or someone who wants to find a way to make more creative opportunities for your children, there are many ways to weave crafts and activities into the holiday season.
Continue reading »

We have always struggled, like many homeschoolers, with the gift-giving part of Christmas. We have a faith that leads us to condemn unmitigated materialism, convicts us about our prosperity amongst a world of poverty, and challenges us to find a balance between the joy of giving and the selfishness of indulging.
Continue reading »

The whole month of December is an amazing opportunity to establish family traditions—rituals that ground children in their roots and help them to create meaning and a sense of belonging. They help to mark shared experiences, encourage intimacy and connection, and help children to identify in a positive way with their families.
Continue reading »
Teaching Calendar
December 20, 2018 — South Carolina First to Secede – 1860
December 21, 2018 — Pilgrims Disembarked at Plymouth – 1620
December 25, 2018 — Christmas
December 26, 2018 — Tsunami in Indian Ocean – 2004
December 28, 2018 — Endangered Species Act passed – 1973
December 31, 2018 — WWII End of Hostilities – 1946
January 1, 2019 — New Year's Day
January 1, 2019 — Emancipation Proclamation signed by Lincoln – 1863
January 4, 2019 — Louis Braille born this day in 1809
January 7, 2019 — First US Presidential Election – 1789
January 21, 2019 — Martin Luther King, Jr. Day
View the full teaching calendar »
Make the Most of Holiday Homeschooling with Tweens and Teens with Activity Ideas (Featured Article)
Does the holiday season bring a sense of excitement with all of its family and homeschool Christmas activities? Or does it make your head spin with all the amazing possibilities for homeschooling piled on top of holiday festivities, food, and fun?
The holidays can be a double-edge sword for homeschoolers. One of the benefits of homeschooling is the freedom to schedule our days how we please or not please. We can sip hot cocoa and read, decorate the house, and take time for special family celebrations.
However, in the back of our minds we're wondering: Should we focus on our history? How many science labs can I squeeze in this month? Is now a good time to start a research paper? Will we finish the math book before the ball drops on New Year's Eve?
Perhaps you're like me and you're homeschooling tweens and teens, and the regular holiday homeschool magic just isn't going to fly this season. Perhaps you're juggling outside classes, sports, jobs and the daily hubbub of homeschooling and keeping your people fed, and you are overwhelmed by the idea of homeschool Christmas activities.
Fa-la-la-la—pass me the fudge.
Let's ease into the holiday season with a bit of routine, a dash of enchantment, and a big box to pack up things we don't need until January.
Rhythm and Routine
Before the busyness of the season ramps up and leaves you in the dust, make a list of all the classes, projects, and activities that are non-negotiable. Get them on your calendar, your planner, or your phone. This will help you get a sense of where you can sprinkle in the fun and where you will need to plan for downtime and rest. We can all agree that overbooking ourselves with homeschool Christmas activities during the holiday season makes for a cranky mom, a cranky family, and no desire to celebrate anything.
No need to throw all routine out the window. Your kids will appreciate the consistency and rhythm. If possible, write up the activities on a large calendar where everyone can see it. I often have my kids write up our to-do list. It helps them feel a part of the decision-making process and helps them know what we're doing and when. When we keep a bit of rhythm to our holiday homeschooling days, it gives us space to really enjoy all the special activities that we've planned and leaves room for spontaneous fun.
Homeschool Holiday/Christmas Activities:
Cocoa, Cooking, Crazy Sweaters, and Community
With older kids, the usual festive fun holiday/Christmas homeschooling activities might not be appealing anymore. Yes, I know you wish your kids would still make popsicle stick snowmen, clay dreidels, or pipe cleaner trees. They may or may not want to watch the same holiday movies or read the same books as they did in their younger years.
It's all good! Bring them into the planning process. Ask them what would be fun to do to get into the holiday spirit. Let them plan a few homeschool Christmas activities while you sit back and drink an extra-large hot cocoa. Perhaps some new family traditions will emerge.
I've collected a list of homeschool holiday/Christmas activities sure to make even your most finicky teen embrace the beauty and the joy of homeschooling through the holiday season . . .