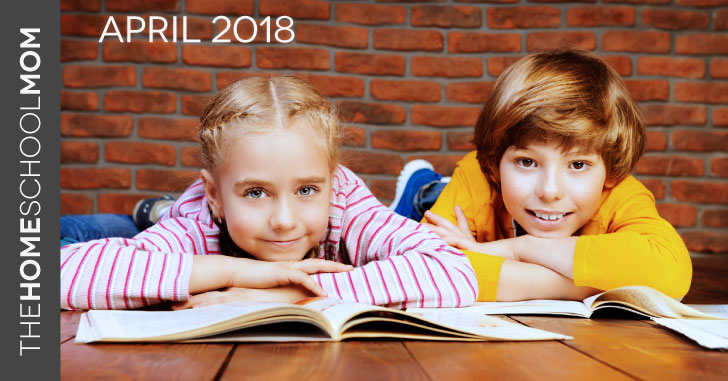 The seasons of spring and summer bring me the "homeschool evaluation season," which starts slowly in April and builds to a crescendo by August 1, when homeschoolers in my state have to submit an annual assessment. I love my work visiting with homeschoolers and writing letters about their learning.
I wish you could be with me when I review homeschool learning. Some of the things I've seen in the last couple of years: citizen science projects including bird and butterfly counts, turtle hatchlings rescued from a construction site; top speed Rubik's Cubers; book lists a mile long; a tree house incorporating all the basic simple machines; kid-written code; Egyptian pyramid reproductions in Minecraft; homemade books of original poetry and art; award-winning essays; unit studies on horses, electricity, ballet, French cooking, and volcanoes; original stop motion claymation-type videos; original songs played by talented homeschooled musicians; knitted mathematical patterns; generous volunteer work; online photography galleries; stories written in multiple languages; and lots of completed curriculum and projects.
I've seen homeschooling at work for kids who have special needs, for those whom schools would consider "above grade level," and for everyone in between. Families are out there doing things that work, and a lot of it doesn't look much like school despite the rich learning that's taking place.
Homeschool laws vary by state, and your state may not have any assessment requirements. Other states have differences in whether they require or allow testing or portfolio reviews or grades, and there may be variation in when assessments are due and how assessments should be conducted. To find out the laws that apply to you, consult information provided by the statewide homeschool organization(s) where you live.
Whether you submit assessments each spring or summer by law or not, many homeschoolers use the traditional academic calendar or are affected by it, as activities like co-ops, Scouts, soccer, and youth theatre groups follow the public school year. Come April, many homeschoolers look over a shoulder at the months gone by in the current school year. At the same time, you look ahead to see how you will adjust and prepare for the coming year.
Whether you're in an assessment state or not, there's evaluation going on. Does hatching duck eggs count for science? (yes). Does reading books to the dogs at the animal shelter count as language arts? (Yes). Does playing Yahtzee count as practicing math facts? (Yes). Does using redstone in Minecraft count in learning about electrical circuits? (Yes). Does using Spanish while playing soccer count as practicing foreign language? (Yes). Can we just live and learn and not count every little thing? (Yes).
Homeschooling parents are sometimes plagued by concerns about doing "enough." As we turn the pages on the calendar during what I call "evaluation season," I wish for you confidence to do the next thing your child is ready for, along with an understanding that this will always be enough.
Looking forward,
Jeanne Faulconer
Teaching Calendar
April 22, 2018 — Earth Day
April 23, 2018 — William Shakespeare's Birthday – 1564
April 26, 2018 — John James Audubon born this day in 1785
April 27, 2018 — Arbor Day
May 1, 2018 — May Day
May 5, 2018 — Cinco de Mayo
May 13, 2018 — Mother's Day
May 14, 2018 — Lewis and Clark Expedition Commenced – 1804
May 14, 2018 — Israeli Statehood Declared – 1948
May 19, 2018 — National Armed Forces Day
May 28, 2018 — Memorial Day (Observed)
Homeschool Links
"The news" is very much in the news these days, with discussions about media bias and fake news. Here are some news sites you can use to explore current events with your kids. Some of these sites have premium versions, but there is an amazing amount of free content as well. ~ Jeanne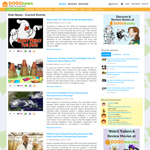 Dogo News
Billed as a kids current events website, Dogo News has news for kids about science, social studies, the world, the environment, sports, and more. There are portals for kids and teachers, and there's an iPhone app too. Kids who are registered users can get social, leaving comments in a safe space. I love this month's story "Revolutionary Vision Correcting Eye Drops Could Replace Eyeglasses" – a story I have not yet seen in traditional media.
Newsela
You can sign up for a free account with Newsela, which gives you access to 5,000 articles at the site, including specially leveled articles for elementary age kids. There are also writing prompts, quizzes, and assignments. This site does not shy away from difficult topics, including recent coverage of National Geographic's self-examination on how it has historically depicted blacks — but Newsela is also full of fun stories about topics kids enjoy.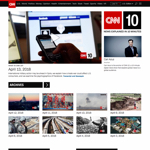 CNN10
CNN10 is a ten-minute daily online video news show with an international emphasis. You can listen to CNN10 as a podcast or view it as a video stream, and it provides digest of current important international stories. CNN10 takes the place of CNN Student News and is a part of the larger CNN cable news channel. You don't have to sign up for anything to view or listen to CNN10. It's free and scheduled on weekdays. Archives of past CNN10 shows are available, as are written transcripts.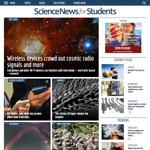 Science News for Students
Specializing in science news, this online publication is produced by the non-profit Society for Science & the Public. Aimed at 9 – 14 year olds in terms of reading ability, SNS is interesting to readers of all ages because of the depth and breadth of its science coverage. Topics include Body & Brain, Earth & Environment, Genes & Cells, Humans & Society, Inventions & Innovations and so much more. New developments in science affect how we live every day; Science News for Students keeps us abreast of what we should know. Free and especially easy to navigate.
"I Can't Homeschool – I Have to Work!" (Featured Article)
Recently, a visitor commented on a post on TheHomeSchoolMom about educating at home. The visitor expressed sentiments that homeschoolers often hear, including the idea that homeschooling is only for privileged families that can afford for at least one parent to stay home. This Ask Jeanne column is a response to the general notion that homeschooling is out of reach for many families because of finances.
I would love to homeschool, but I have to work. It's great that you can stay home, but that isn't realistic for most families.
Jeanne's Response:
Homeschooling families work out the balance of earning and providing education for their children in many ways, just as families with children in public school do.
Among both homeschool and public school parents, there are at-home parents (the majority are indeed mothers, but there are also dads who are the primary at-home parent), parents who both work, and single parents who are working.
Having an at-home parent is not in reach for all families; that's for sure. That said, I've seen families sell their larger homes, SUVs, and minivans and move to less expensive places and drive Griswald station wagons in order to make their priorities happen – whether that be homeschooling or college savings for kids or starting a business.
And yes – in some cases, parents can't shrink their expenses into the possibility of one parent staying home with kids. Absolutely. Those parents are fighting to put food on the table every day and pay the electric bill . . .
Recent Blog Posts